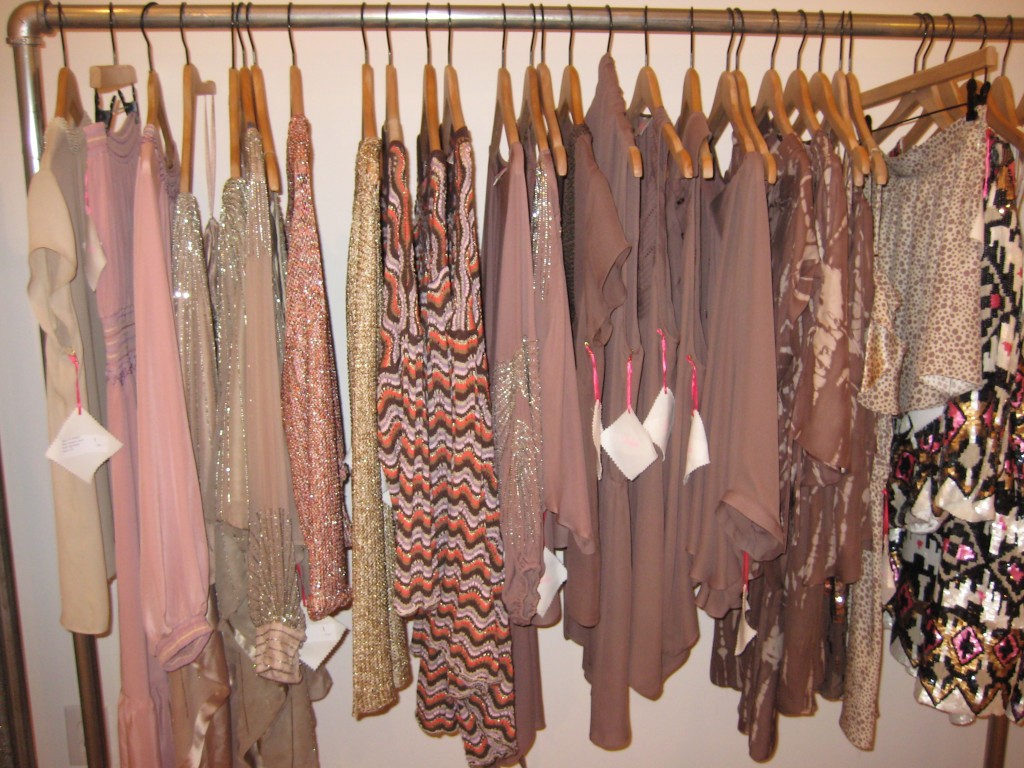 During Mercedes-Benz Fashion Week in New York, Fashion School Daily had the chance to chat with Derek Farrar and Laurieanne Gilner, the dynamic duo behind the line Parker. We met at their studio/showroom in the heart of the Fashion District, and talked about everything from their start in the business to their inspiration for the line, even how they came up with the name.
Both Laurieanne and Derek paid their dues before they started Parker. Derek attended Marist College in Poughkeepsie, New York, where he studied Fashion Design. After he completed school, Derek started his own line, positioned in the designer market. After five years, he was ready to move on and decided to work in the contemporary field. He helped to launch the line Shoshanna, known for their dresses and swimwear. After the launch, Derek was ready for another change – and it felt like the perfect time to begin a project with Laurieanne.
Laurieanne studied fashion at Altos de Chavón in the Dominican Republic and at l'Ecole Supérieure des Arts et techniques de la Mode (ESMOD) in Paris, before coming back to the U.S. She began designing at Theory, and was a member of the team that launched the line in 1998. After several years, Laurieanne decided to start her own line, Tehya by Laurieanne, which was a great learning experience and helped pave the way for Parker.
Follow the jump to read more!
In 2008, Laurieanne and Derek were both ready for something new. They had always known that they wanted to do something together, and the timing felt right. They were inspired by vintage pieces with great prints and soft silhouettes, and above all they wanted to create something wearable and affordable. They started with blouses, creating simple, elegant tops that looked great with jeans. One of their best sellers to this day is a blouse that was inspired by a vintage top in Laurieanne's closet. They design all of their own prints, often finding vintage pieces with fabulous prints that they then modify and recolor. Each season they have added to the line, first moving into gorgeous silk dresses, perfect for day or night. They have even done swimwear and for the Fall '11 collection they added knits! Every year Laurieanne and Derek expand the line – which now ranges from blouses and camis to jumpsuits and maxi skirts. They are also known for the amazing beaded tunics and dresses which are absolutely gorgeous.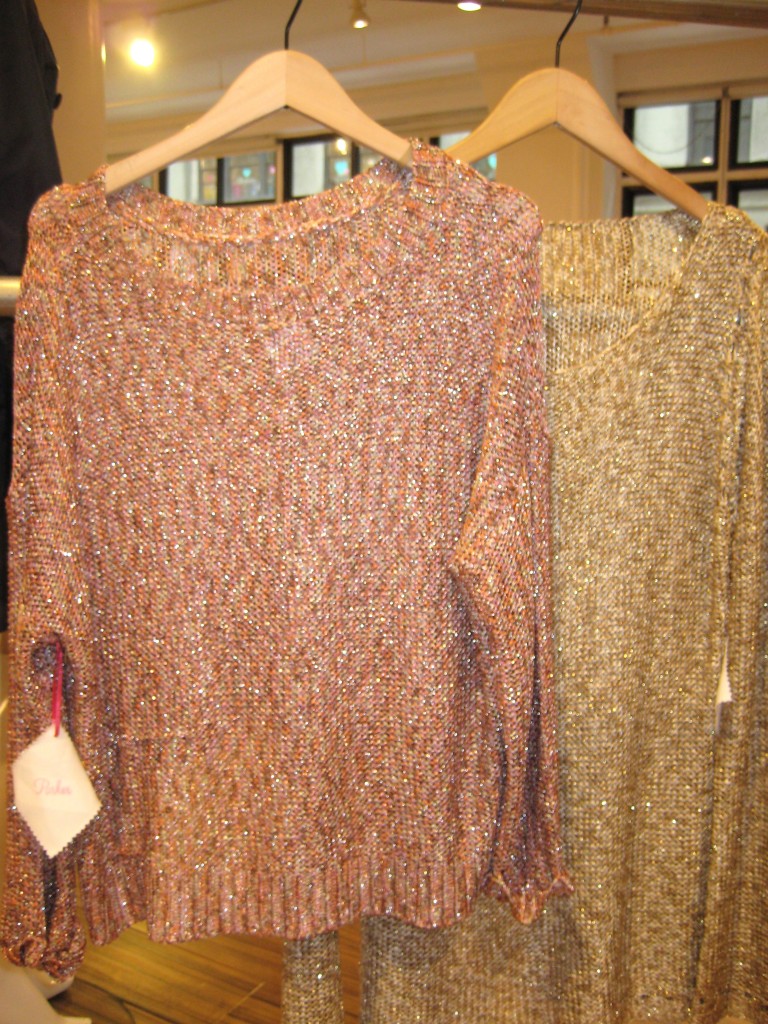 What has helped Parker to be so successful is their focus on the fit of each and every piece of clothing they make. Both designers were big on this point – if it doesn't fit perfectly, tweak it until it does. "With fit you only have one chance," they explained. "If the fit is wrong, the customer is not going to come back the next season." This is where the years of experience have really helped, they know how things should fit and how to work with different fabrics because they have gone through this process before.
Their experience has also been tremendously important when managing the business side of things. Having both helped launch lines previously in their careers, Derek and Laurieanne were versed in the ways of the industry. They knew how much things should cost, how to really fill out a collection, and how to handle unforeseen challenges. "We knew enough to know that things will happen that you can't predict, the important thing is you have to know how to react," Laurieanne stressed. They also knew how important it is to create a great team, which today consists of four people (the designers included). School of Fashion 2008 B.F.A. Fashion Design alumna Tara Bradley is a member of the Parker team, creating all of the patterns in the design studio.
Yet another lesson they had learned along the way – choosing the right name for your brand. They wanted the name to embody their customer: downtown cool, easy-going and fun with a great sense of style. They also really liked the idea of using something that was traditionally a boy's name, giving their girl a little extra edge. The most important aspects, though, were that the name be easy to say and memorable. "I had people pronouncing Tehya so many different ways, it just confused people," Laurieanne remembered. Parker was a perfect fit, embodying the essence of the brand.
Derek and Laurieanne are look forward to expanding Parker's offerings in the next few seasons, looking to create a full-line, while still keeping it modern and fresh. We can't wait to see what they do next!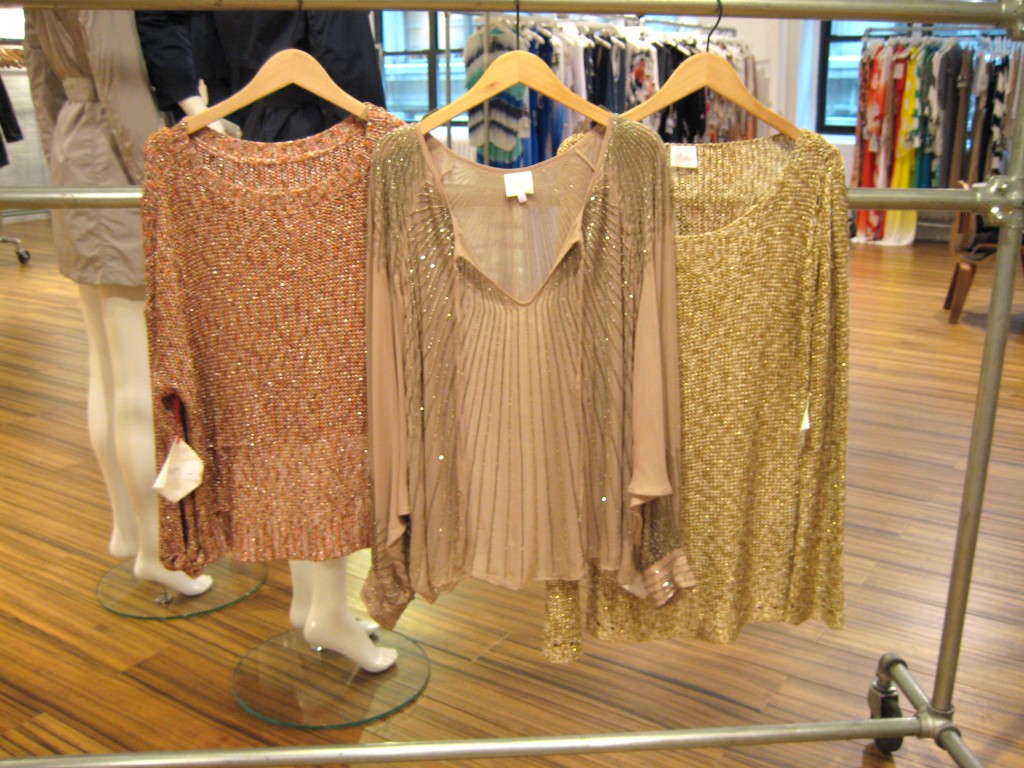 Check out Parker's new website!