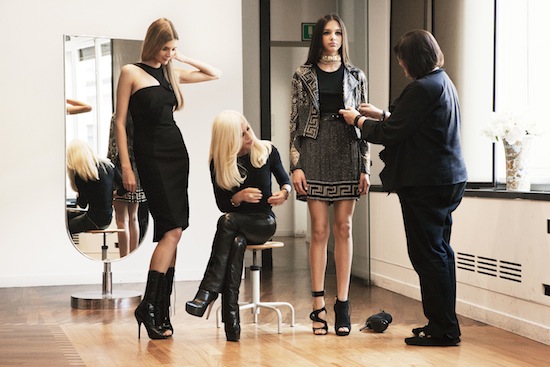 Mass retailer H&M has been known to collaborate with some heavy-hitters for some limited edition collections that sell out in minutes: Comme des Garçons, Jimmy Choo, Karl Lagerfeld, Stella McCartney, and most recently Lanvin.
You better plan to camp out in front of your local H&M now because Versace has added their name to that prestigious list.
Come November 19, the collection will include men and women's wear and will adorn the racks of about 300 stores worldwide. Creative director Donatella Versace designed the collection (of course) and it will pay homage to the heritage of the brand. This means lots of leather, prints, and color! Check out the video for more info:
"I am thrilled to be collaborating with H&M and to have the opportunity of reaching their wide audience," said Donatella Versace in a statement. "The collection will be quintessential Versace, perfect for H&M and Versace fans everywhere."
The worldwide reach will go beyond brick and mortar stores and will be available online starting January 19.
Here's a photo of Donatella previewing a gold-studded leather piece from the H&M for Versace collection at the men's fashion show in Milan June 20.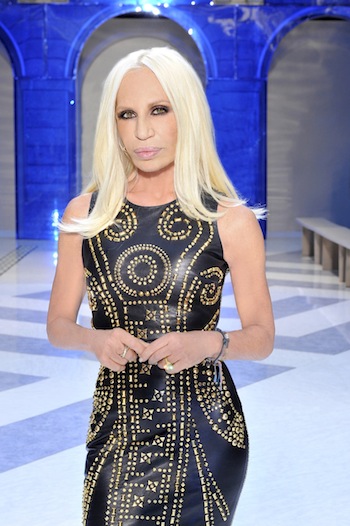 What are you thoughts about the sexy collaboration?