This week, let your troubles go by listening to Dickens carolers in downtown San Francisco, checking out an innovative dance recital, supporting a benefit for Project Homeless Connect and participating (carefully) in the SantaCon fun.
Monday

Weaving Class | Brit + Co
Time: 6:00pm – 8:00pm
Cost: Free
Running low on holiday funds or simply want to make your own holiday gifts this year instead of buying them? Brit + Co has teamed up with Method Home to create a lovely Holiday House where you can learn DIY crafts for the holiday season. Be sure to head over to learn how to weave trendy wall hangings guaranteed to make any room feel like home.
Tuesday

Dickens Carolers | Winter Walk SF
Time: All Day
Cost: Free
Enjoy the season with carolers singing in front of Louis Vuitton and Versace. For the next five weeks, Union Square's Pop-Up Plaza will be transformed into a pedestrian only oasis with food vendors, performances puppies and more! Take in the Dickens Carolers this Tuesday evening and get in the holiday spirit.
Wednesday
World Tree of Hope Official Tree Lighting Celebration | Rainbow World Fund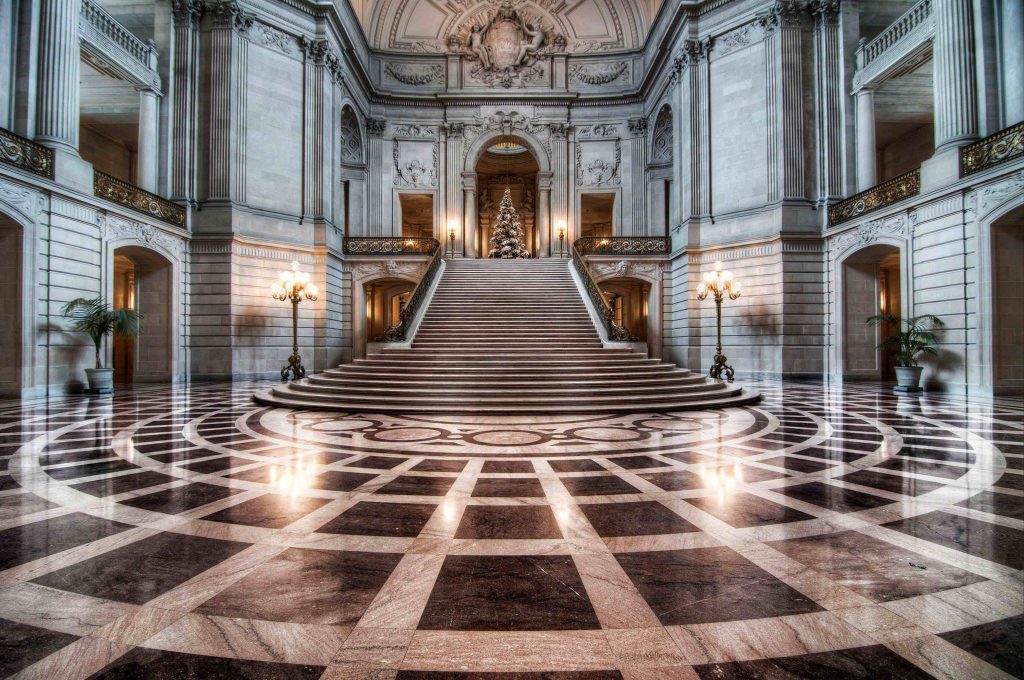 Time: 5:30pm – 8:00pm
Cost: Free
Join San Francisco Mayor Ed Lee at San Francisco City Hall for the 11th Annual Rainbow World Fund Tree Lighting Celebration dedicated to the victims of the Orlando Pulse Shooting. With performances by the Grammy-winning San Francisco Boys Chorus, origami cranes with wishes of hope from S.F. to every corner of the world, and an appearance from survivors of the Orlando Pulse night club shooting, this ceremony will be a global symbol of hope this holiday season.
Thursday

Free Festival of Light Guided Tour| Illuminate SF
Time: 6:00pm
Cost: Free
#IlluminateSF. Embark on this truly illuminating event around Hayes Valley with Light Art Guide Robin Marks. See illuminated geometrical sculptures, Transbay Terminal trash transformed into lit pianos, and a constellation of illuminated author's names in the San Francisco Public Library. You might be lucky enough to spot the Lightmobile- a Volkswagen Beetle lit with over 1600 lights!
Friday

GERALDCASELDANCE | Oberlin Dance Collective
Time: 8:00pm
Cost: $20 advance; $30 at the door
In an attempt to provoke conversation and curiosity, GERALDCASELDANCE seeks to answer questions about human beings- Who? What? How? Why? In the 2016 Home Season, audiences will enjoy a preview of Thirdperson, a restaging of Fluster, and a preview of Cover Your Mouth When You Smile, a collaboration with Seoul and Hong Kong-based choreographer Na-ye Kim. Enter the conversation further with a post-show artist talk.
Saturday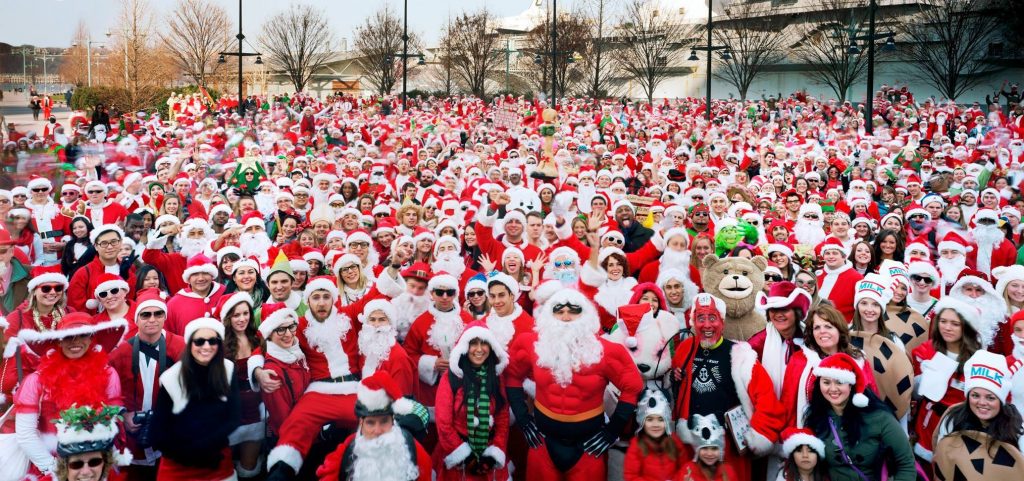 SantaCon San Francisco 2016
Time: All Day
Cost: Free
In true San Francisco style, thousands of Santas will be hitting the streets this weekend. From the Embarcadero to Ocean Beach, Santa and all of his doppelgangers will be enjoying the views, the drinks and the company. Don't have the necessary outfit? Don't worry, Santacon has the Essentials List (http://amzn.to/2cNHn0o) prepared for you. Note all bars and stores are welcoming to Santa and his friends, so be sure to pay attention to the signs outside and have a "merry" (but safe) good time!
Sunday

Benefit Concert for Project Homeless Connect
Time: 8:00pm – 9:30pm
Cost: Free, but donations welcome
Need a night to get fancy and drink with your pinky up? You can do all that while stlll benefiting the San Francisco-based charity Project Homeless Connect. Fourteen members of the San Francisco Conservatory of Music will premiere seven beautiful new pieces that explore the relationship of politics, social justice and music. All proceeds go to Project Homeless Connect.