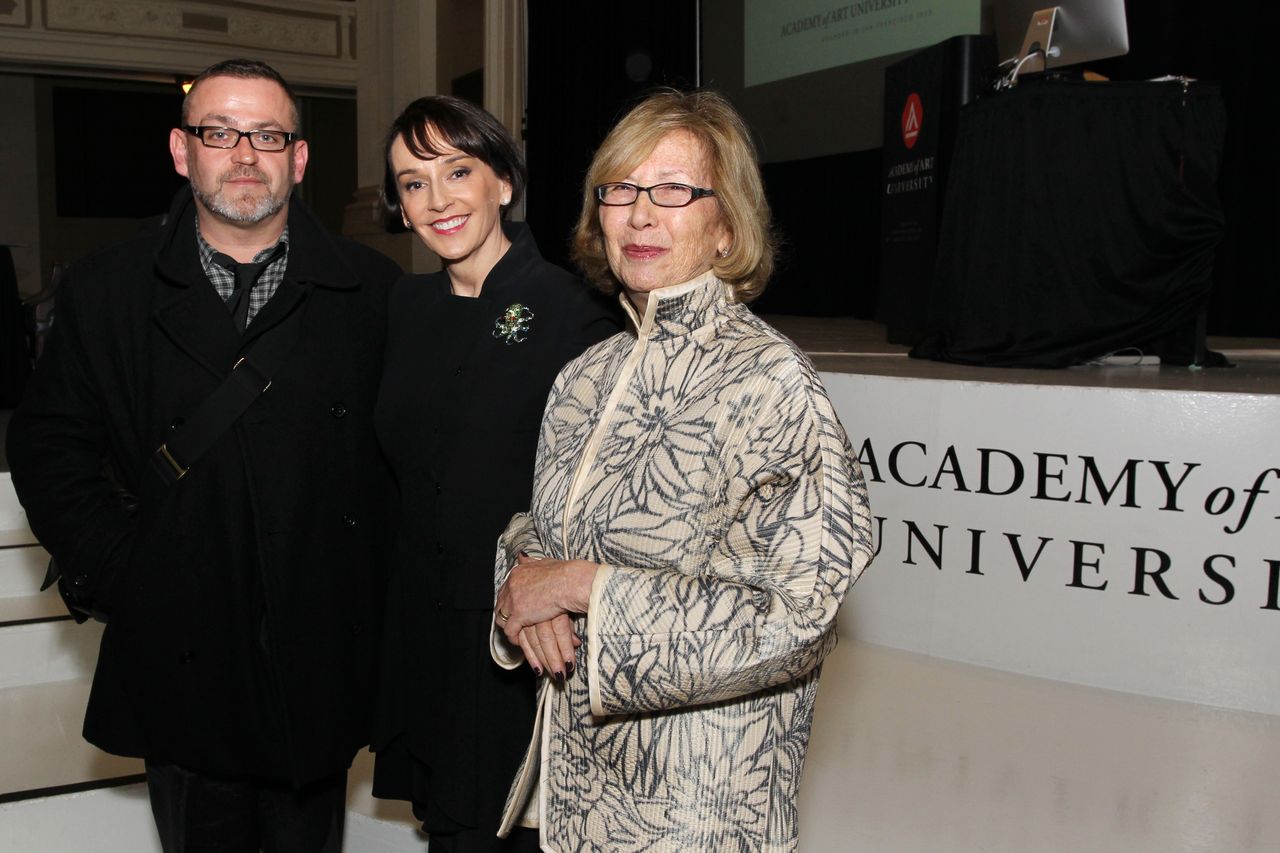 On the morning of February 19, Academy of Art University (AAU) President, Dr. Elisa Stephens, and the Executive Director of the School of Fashion, Gladys Perint Palmer, presented to the students of the School of Fashion key takeaways from their recent travels.
Palmer displayed her illustrations from her recent trip to Paris to cover the Haute Couture Collections. She also reflected on some memorable moments and people she has encountered in her career in the fashion and art industry. Her drawings included Karl Largerfeld and Isabella Blow in parachute coat at Somerset House in London, Sophia Loren dressed for a funeral in Robert Altman's film Prêt-à- Porter, and Angela Missoni, who will be joined by Rosita and Margherita Missoni for a visit as guests of honor to AAU in May.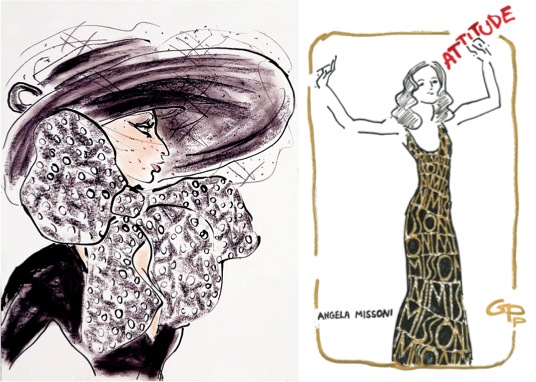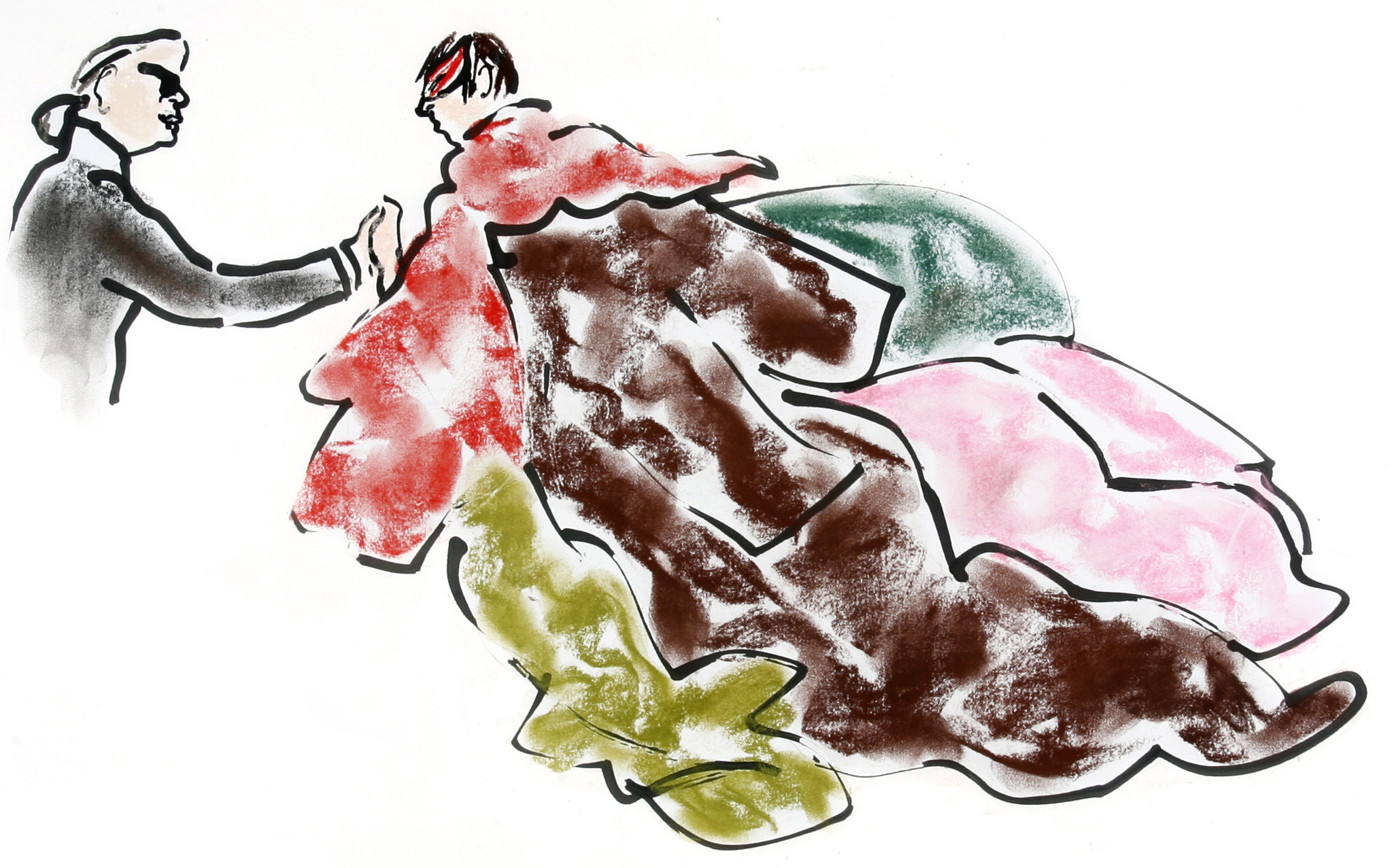 President Stephens discussed her experience as a guest speaker during the International Herald Tribune Luxury Conference in Singapore in November. She shared innovative and proactive branding videos from Cartier and Salvatore Ferragamo along with photographs of her with Suzy Menkes, head fashion reporter and editor for the International Herald Tribune. She provided the students insight on some notable designers who plan on working with AAU students this upcoming year. President Stephens also played a clip of her speech regarding student success stories from the AAU and where they are now.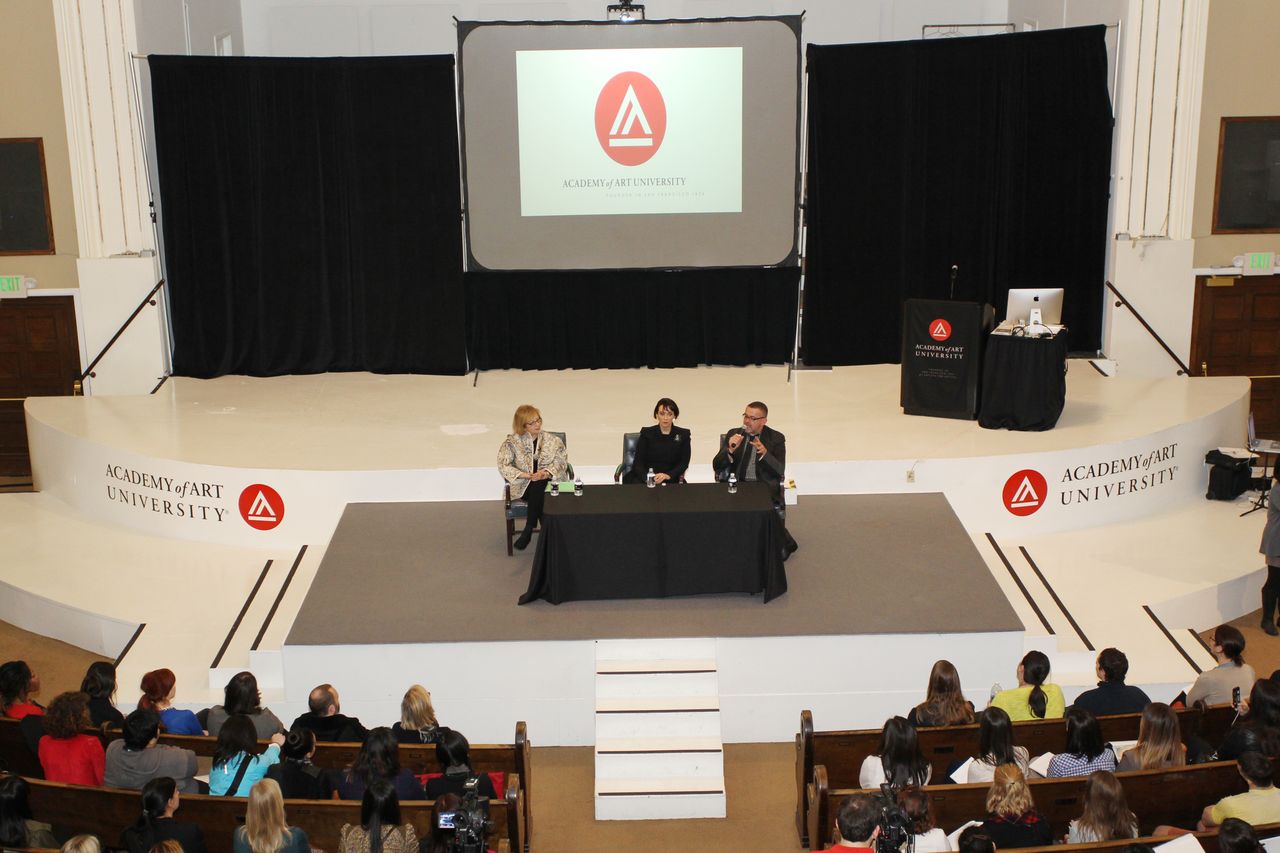 AAU Director of Fashion, Simon Ungless, then joined President Stephens and Palmer onstage for student Q&A. Students asked thought-provoking questions about future trends in fashion design, advice on their current career paths and how the economy is currently affecting the fashion industry.
One student asked for opinions on any favorite designs seen from Paris Fashion week and Palmer was quick to answer, "Karl is always surprising. One year he has romantic 19th Century ball gowns, next, knee pads and couture sneakers by Raymond Massaro. Excellent for running down steps!"
Written by Chloe Preussker
All shots by Bob Toy