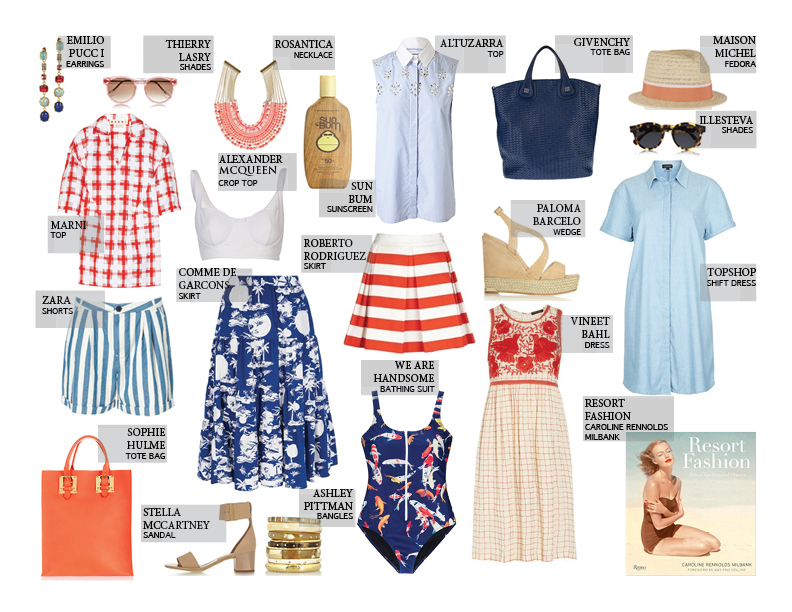 Fashion board courtesy of Brittany Caldwell.
Today marks the final University event for the MFA and BFA Classes of 2013…GRADUATION!!! Fashion School Daily has been loving following all of your creativity and accomplishments this past year, and couldn't be prouder of this graduating class.
As you cast off your caps and gowns from this morning's ceremony, we've put together a list of must have Memorial Day accessories to for your long weekend wardrobe. Whether you'll be enjoying the beauty of the Bay Area by the shore or out and about in San Fran, check out FSD's top picks for celebrating the first official weekend of summer in style.
Congratulations to the Class of 2013 and Happy Memorial Day!