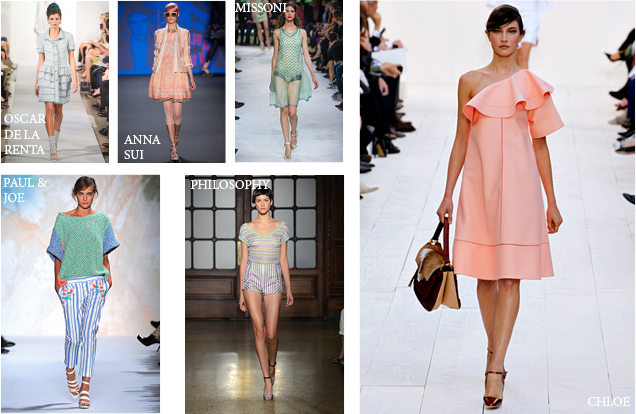 For all you fashion students who celebrate, we hope you're having a Good Friday. In addition to its spiritual significance, Easter Sunday always serves as a major sign that spring is here. In addition to the multicolored marshmallow Peeps lining our local drugstores (slash desk drawers), the days are getting longer, and we're finally starting to see the gorgeous looks from September's runways show up in stores.
A pastel palette is always a signature element of spring collections, and this season we're loving every Easter egg-ed shade. From pops of pink at Chloé to sorbet colored chevron at Missoni, it's looking like that extra hour of sunlight won't be the only thing making our world a little brighter this spring. This weekend, we're on the hunt for ensembles vs. eggs and have given you a few of our top finds for trying out this springtime trend.
Enjoy!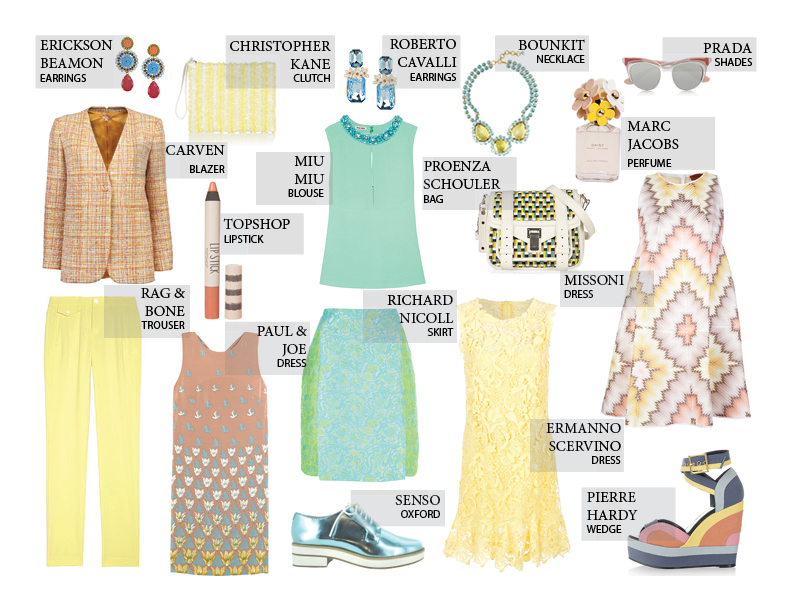 Fashion boards designed by Brittany Caldwell.