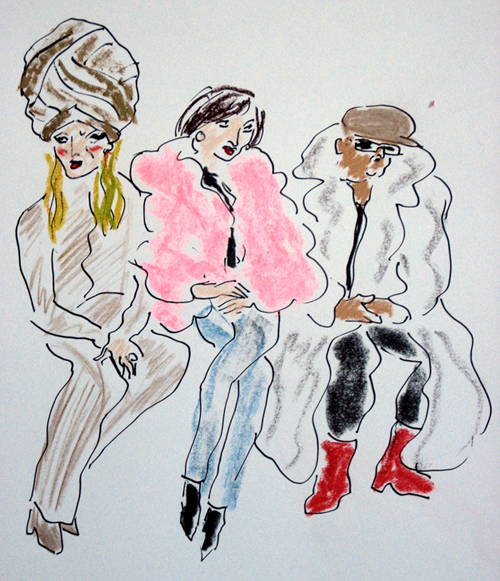 How to be visible at a fashion show: Turban, pink fox, white mink, red boots. Illustration originally posted on Gladys Perint Palmer's Tumblr on February 11, 2012.

In Nob Hill Gazette's December Issue, their column Icons of Style gathered quotes about personal style from some of the industry's (and San Francisco's) biggest names – including our very own Gladys Perint Palmer. When asked how she would define style, she replied:
Style is confidence, not camouflage – I love blue nails.
Wonderful words of wisdom from GPP to inspire your weekend adventures.
For more from Gladys Perint Palmer, click here.