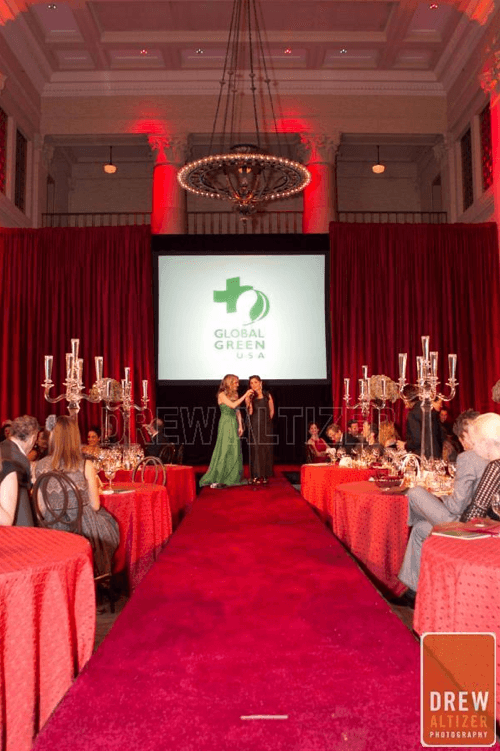 Event Co-Hosts Nadine Weil and Zem Joaquin.
On December 6th, 2011, Global Green celebrated its 7th annual Gorgeous and Green gala and fashion show at the Bently Reserve in downtown San Francisco. Guests were entertained by musical guest Michelle Branch, as well as the dinner theatre performance, and of course – an eco-fashion show featuring designs from Karen Caldwell, Oliver Tolentino, Minolya, and our very own Sara Sheperd.
Sara graduated from the School of Fashion in 2005 with a B.F.A. in Fashion and Textile Design. She now teaches at the University, and has her own collection. Co-host for the evening, Nadine Weil, also wore a dress by Sara for the event, a gorgeous black silk gown. The goal of the event is to expand the perception of what it means to be truly sustainable without sacrificing style – a mission we totally support. Bravo!
Follow the jump for fashion show photos!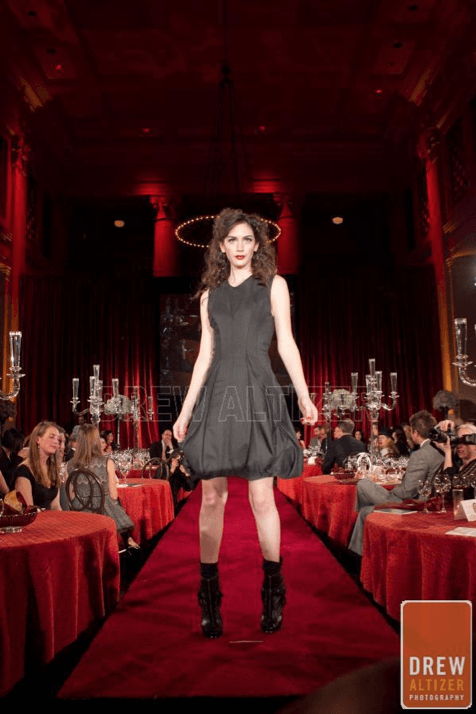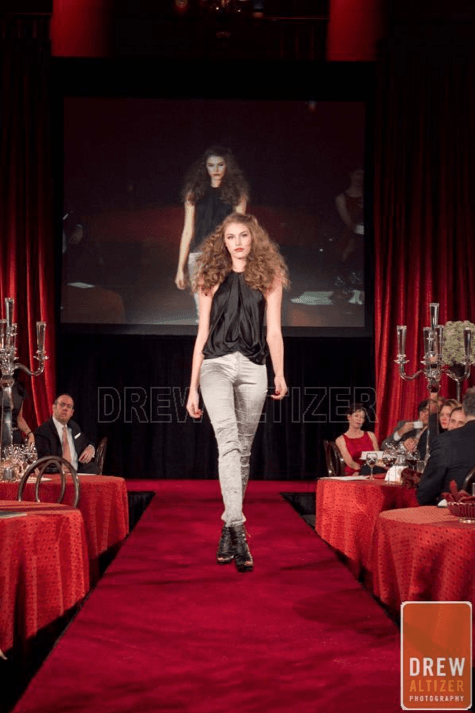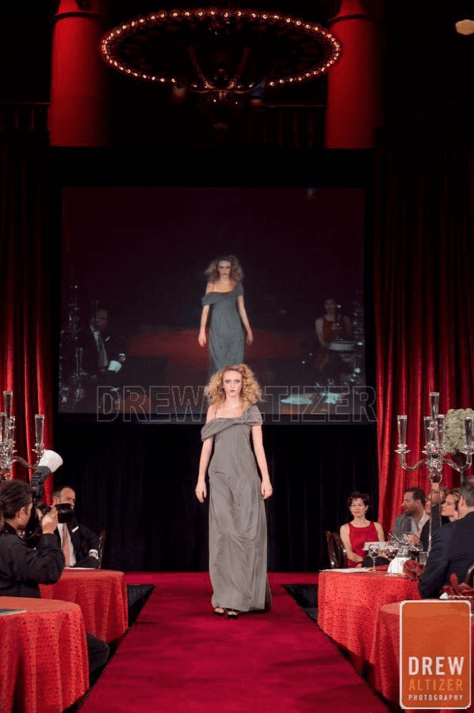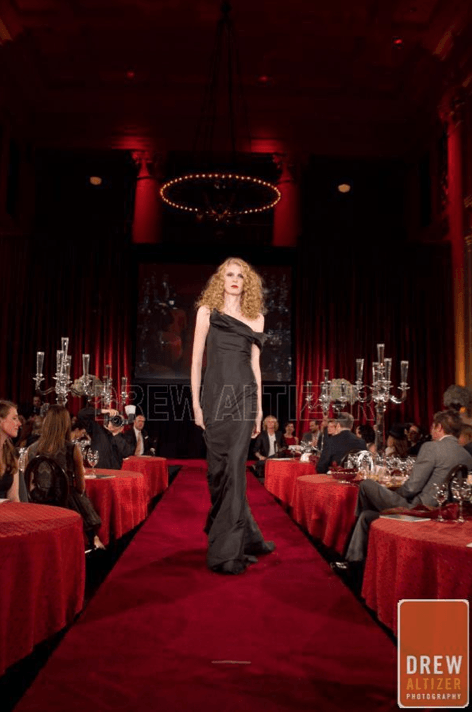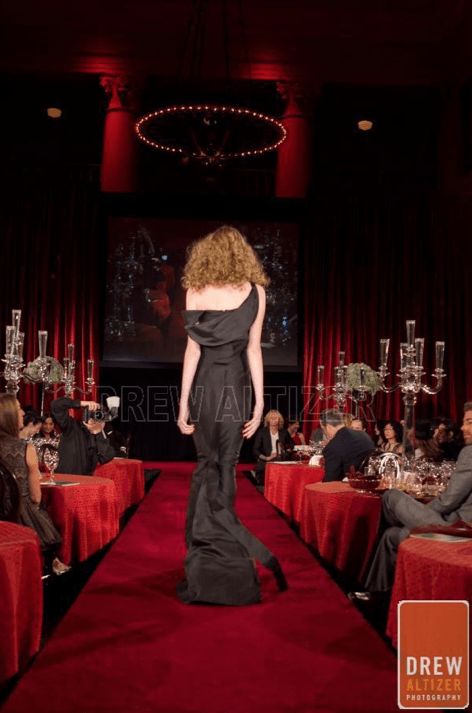 Eco-Friendly designs by Sara Shepherd.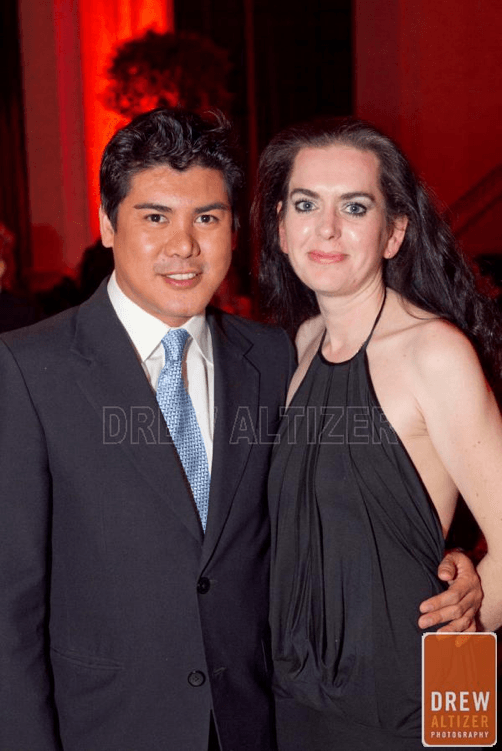 Designers Oliver Tolentino and  Sara Shepherd.
Photos Courtesy of Drew Alitzer.