FIG (Fashion Illustration Gallery) will present an exhibition of new work by Gladys Perint Palmer at The Mayor Gallery in London. The exhibition presents a carefully edited group of drawings that feature the July '09 Haute Couture Shows in Paris. A private viewing will take place on December 3 and the exhibition will remain until January 29, 2010.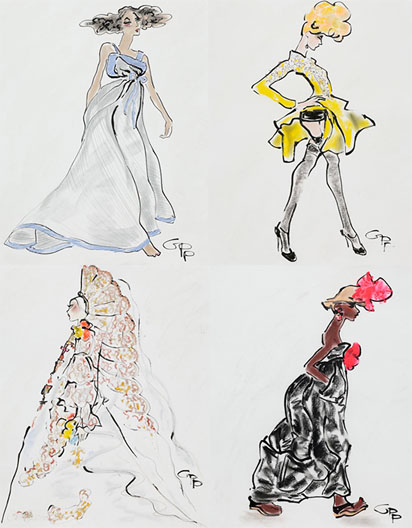 Gladys Perint Palmer's illustrations. (Clockwise from left) Lefranc Ferrant, Christian Dior, Christian Lacroix, Lanvin.

So if you happen to be in London, pop in and see her work!
For more info on the event visit www.fashionillustrationgallery.com. For more illustrations by Gladys Perint Palmer, visit her website.