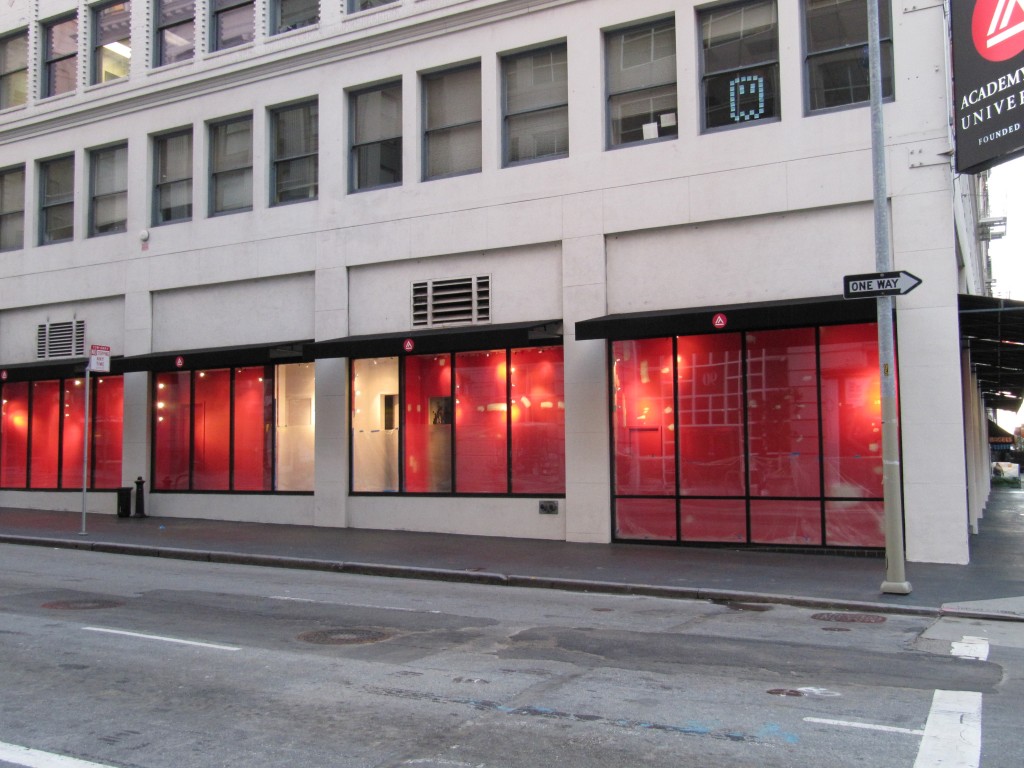 79 New Montgomery. The site of the Academy of Art University store windows. These will soon turn into a wonderland of Christmas trees – but these ain't your normal trees made out of tacky tinsel and pine-scented plastic.
Visual Merchandising students have partnered with Fashion Illustration, Knitwear Design, Textile Design, Accessory Design, and Fashion Design students to make different themed trees. The Visual Merchandising students would like to thank the School of Architecture for constructing the wooden tree templates and making a tree of their own.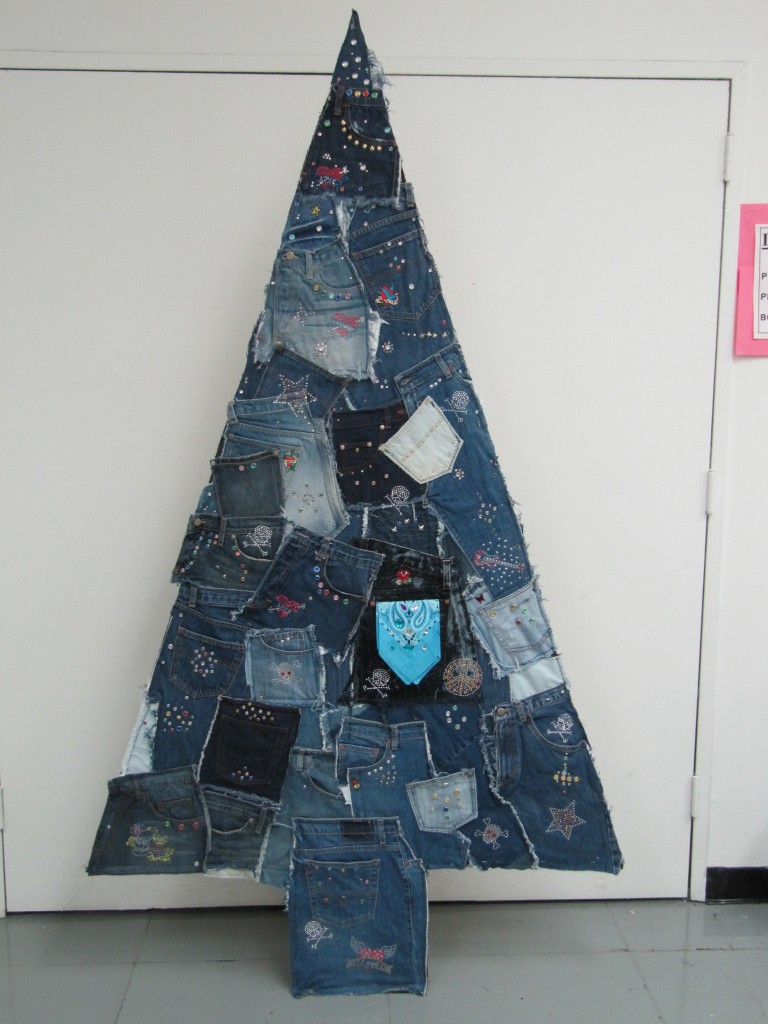 Each window (there are nearly a dozen of them) on 79 NM will contain a conceptually themed Christmas tree. From a knitted Star Wars to a tree entirely made of shoes, they will surely rival those other windows in Union Square. (Dare I say they may even better? But that's just me).
Check out the slideshow after the break for a full preview.