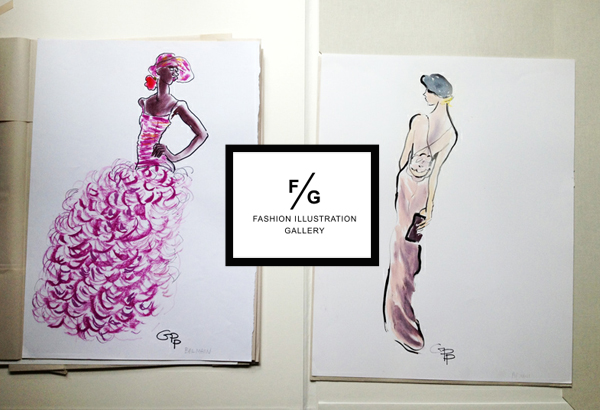 The art of fashion illustration can be quite difficult to master, and in the days of fast-fashion and rapid runway reports, it is not nearly as prevalent as it once was. But what is so compelling about fashion illustration, an aspect that is not present in runway photos, is the unique perspective of the artist – the emotional response to a collection that they put down on paper. Working to protect that unique perspective and promote the artists behind it is the Fashion Illustration Gallery based in London.
Launched in 2007, The Fashion Illustration Gallery – FIG for short – has exhibited works by the industry's top fashion illustrators, including iconic artists such as Cecil Beaton and René Bouché, as well as  School of Fashion executive director Gladys Perint Palmer. Last year, the gallery made its mark on the worldwide web with the FIG online shop, helping to promote these artists around the world and educate art- and fashion-lovers on the history of the craft.
Their latest venture, the FIG Online Exhibition, highlights the work of a singular artist – and the current exhibit features GPP! Including illustrations ranging from Oscar de la Renta for Balmain to black & white drawings for Geoffrey Beene, the exhibition offers a glimpse of GPP's signature style, bursting with humor and wit. The exhibit will only be up until August 13th, so head over to the Fashion Illustration Gallery's online outpost and check it out!