By Ellie Dietrich
"I feel like I just left the Academy, and I also feel like it's been 20 years," says School of Fashion alumna Pilar Posada upon reflecting on her design journey.
After graduating with a BFA in Fashion Design in 2015, Posada spent a year in the Bay Area interning at local brand. At the end of that first year post-grad, she decided she wanted a piece of New York, so she moved out there and started the "hustle of internship life." "I filled up that year with as many internships and temp jobs as I could, which included working for cool brands like Prabal Gurung and Thom Browne."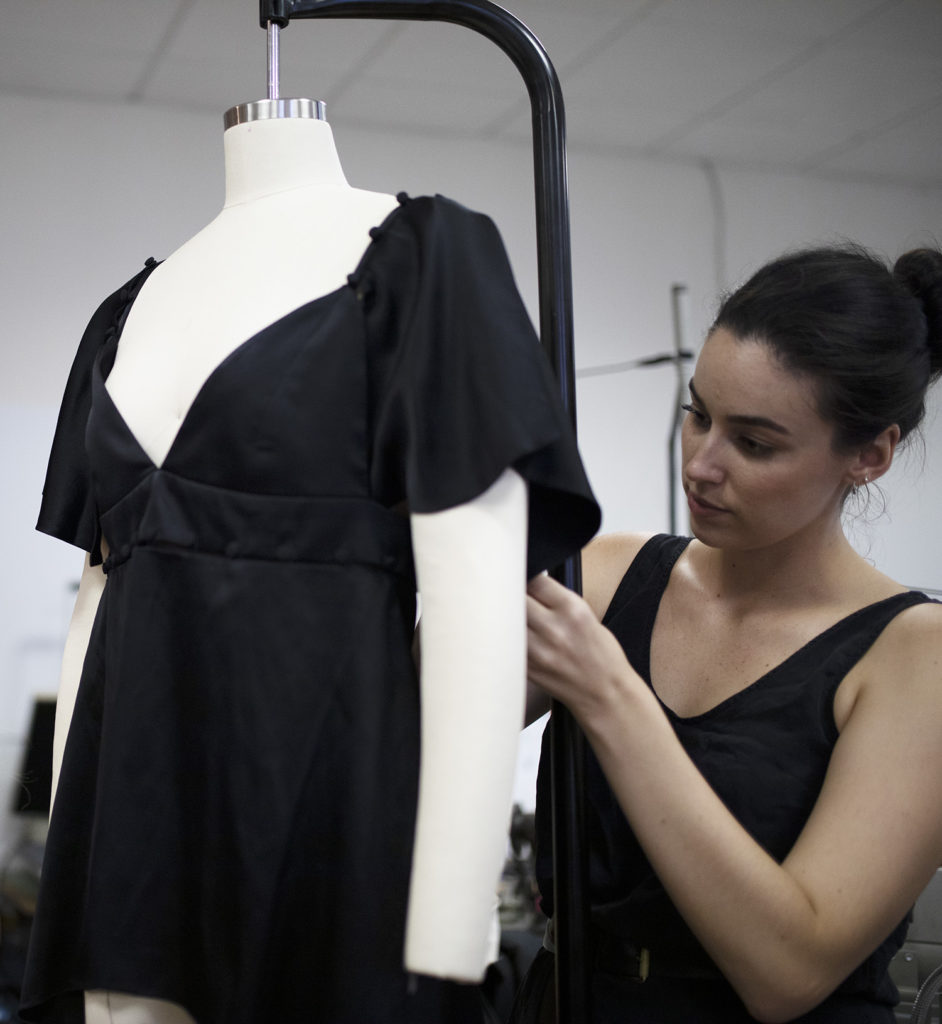 It was only less than two years ago when Posada decided to take the leap and begin her own brand. The design philosophy centers around luxury items that provide its wearer more versatility.
When the Coronavirus pandemic hit New York in March, Posada had plans to officially launch Numen NYC that spring, with pop-ups and educational events scheduled throughout the city. Initially, Posada felt fear over an unsure future. Her heart sank when she realized that this period of change and uncertainty would continue on for a long time. "It's like when life throws you a curveball, but this time it was a pandemic curveball," says Posada. "I asked myself, how do I keep going?"
In order to support those in need, Posada began making masks and donating them to charity. As time continued, family members and friends, then friends of friends, began messaging her, asking her to make masks for them. Her orders grew to be so overwhelming that she "quickly threw up a Shopify account to keep track of shipments and who was getting what."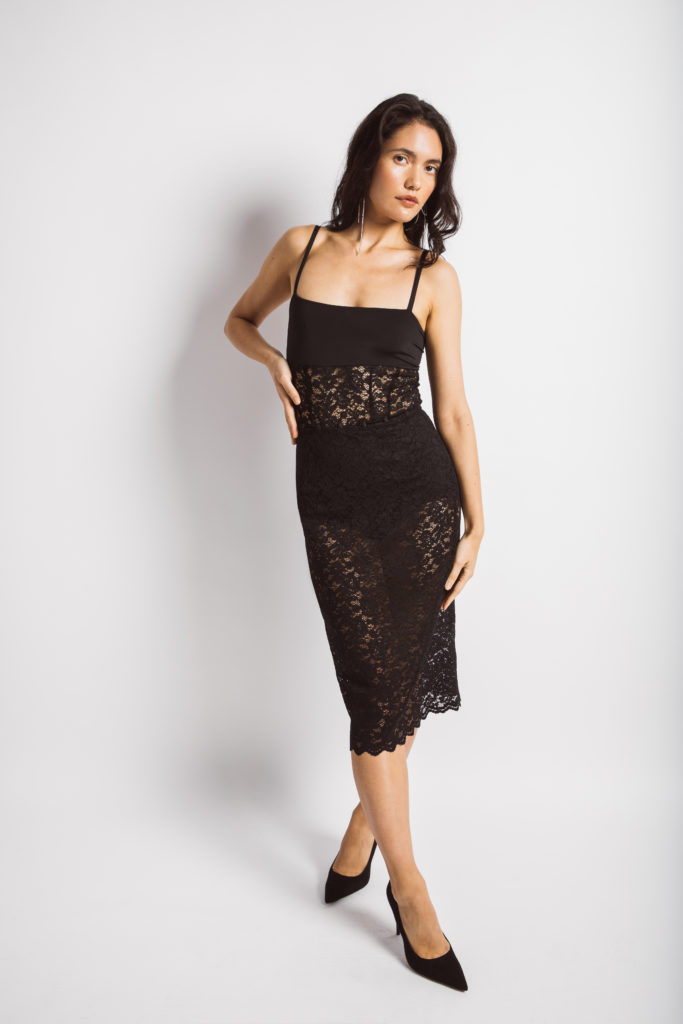 For Posada's masks under this new brand, FacecoverUS, it was important to her to use nice prints. "You'd step out here in New York and everyone had a surgical mask on," she explains. "There was no escaping the fact that we were in a pandemic. And the reminder was constantly around us. I was trying to create this pretty mask with a good print and seeing how people would react, and people reacted pretty well so I just kept going."
To support the amount of orders she has been receiving, Posada has been partnering with a small factory only a mile away from her house in New Jersey that has been unable to find much work during the pandemic. "This little community where I live is producing this product that's helping people around the world or encouraging people to weir their mask. And we donate one for every three we sell. It's been really cool to say the least."
When asked if she has any advice for anyone thinking about starting a business, Posada urges them to just go for it. "It might take years to take on, but just get going on it. There's so much you're going to learn and stumble upon during the process that you never would have thought of," she shares. "And getting those stumbles done early is really, really helpful, as well as getting feedback. Even though it feels really dark right now, this might be the time for you to just do it."