By Hailee Cerva, MA Fashion Journalism
With many major events canceled due to COVID-19, the Council of Fashion Designers of America (CFDA) hosts the annual Fashion Future Graduate Showcase (FFGS) in a fully digital format. The FFGS is dedicated to helping graduating students make their way into creative careers by providing visibility to the immense talent of the class of 2020. In a program where each selected FFGS graduate must be nominated by a an academic director from one of twelve participating schools, being featured is an incredible honor. Although the showcase looks different this year due to the pandemic, it has been an extraordinary opportunity for all eleven of the Academy of Art University designers selected to be a part of this exciting virtual experience.
This year's FFGS designers faced unique challenges by having to transition into a different working environment, adjusting to the closure of fabric stores and studios, limited resources, and dealing with the overall stress of what is happening in the world.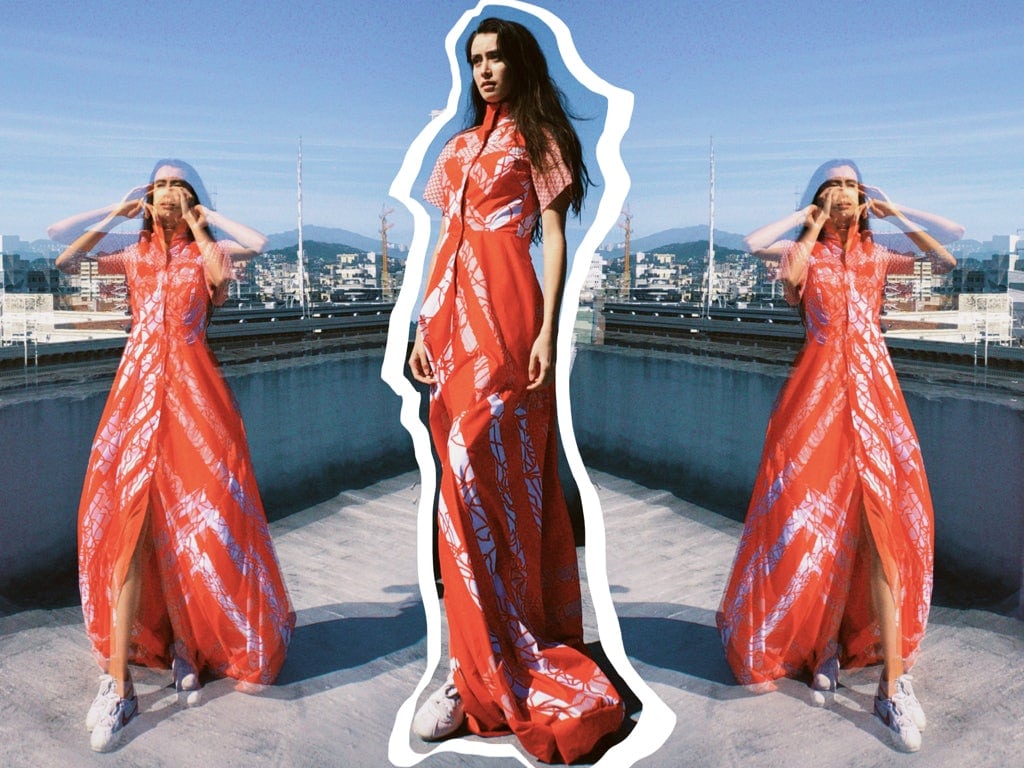 "I had to personally create my own large screen to screen-print panels of fabric in my backyard and garage. Lots of challenges arose: fabric paint took a very long time to arrive, fabric stores were closed, I had to print each fabric panel one by one instead of ten at a time, the list goes on," said Makayla Godden BFA Textile Design. "But it also taught me to be strong…that everything is figureoutable. It made me be the most proud of my work when we finally completed it."
For designer Nazanin Ramezani, MFA Fashion Design, sourcing vintage fabrics became nearly impossible once the Bazaar closed. "I had to design in a vacuum since I had no idea about my fabrics and colors, and I could not source new ones either. Design is all about problem-solving, and I love to do just that."
Designers have shown a great amount of creativity and resilience by adapting to the challenging circumstances and completing their thesis work while in quarantine.
"I stayed busy during the stay at home order, and it kept my mind off of the chaos. Creatively, I used what I had and used alternatives when resources were limited," said Faith Winston, BFA Fashion Design. Other designers like Donovan Smith, BFA Fashion Textiles, believe that having the labs closed pushed him into a more natural design process. "Not having access to the labs put me back into my natural form of creating. Being experimental and direct with the textiles I was creating."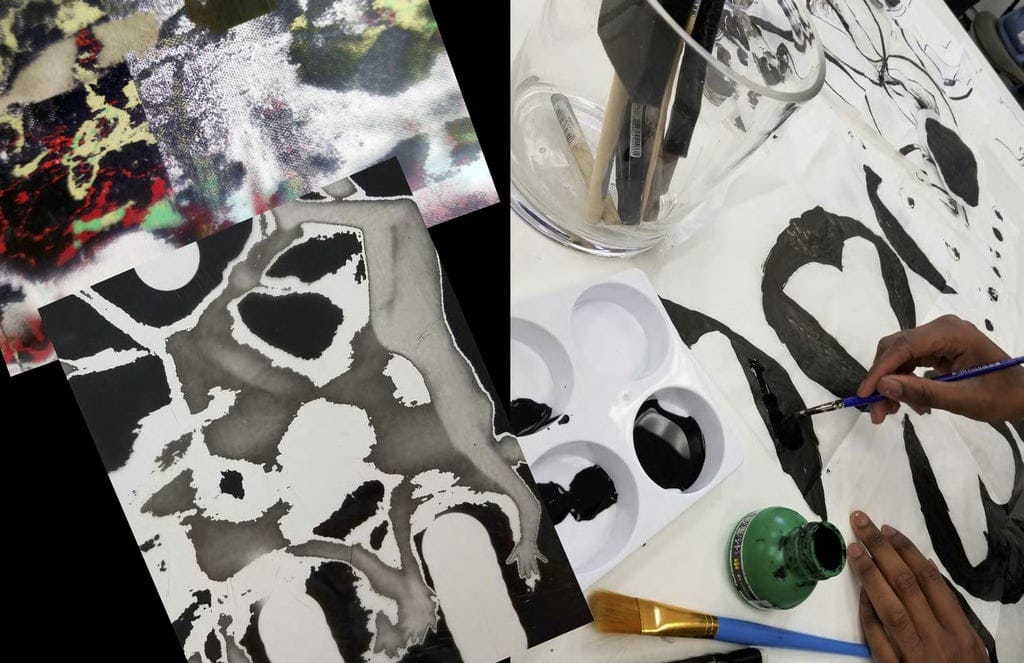 Many of the designer's collections were strongly influenced by the unknown times we are facing and the desire to heal the earth and ourselves from the social injustices, climate crisis, and current pandemic.
Aishwarya Gajare, BFA Knitwear Design, noted how important it is to "transform fashion into a more unified future where spiritual strength overcomes social injustices." Rebecca Fabrizio, MFA Fashion Textiles, has been motivated by telling the stories of the future and having a deep connection to nature. "I work towards creating a future of more connectivity and peace, one where we use the earth's resources in balance as we know that we are not separate from anything."
For other designers, ethical and sustainability were at the forefront of their collections. "I believe that, ultimately, brands and consumers adapting to a 'Sustainability First' mentality will positively transform fashion" said Alice Michelle, BFA Fashion Design, whose approach to design embraces efficient and sustainable fashion systems.
Milijana Delic, MFA Fashion Design, is hopeful for the future of fashion and believes the blending and collaboration of differing points of view are what will lead fashion going forward by "creating a future that values quality over quantity, and health and wellbeing of its people and planet overall."
For emerging designers, the future feels uncertain but nevertheless exciting. Mingyang Zhang, BFA Fashion Knitwear, mentions how online learning is the way to the future. "Although this current situation has made my way to my career a bit more difficult than usual, I believe learning and observing from what we are adapting to – such as online meetings – is the way to the future."
While dealing with these changes hasn't come easily for the designers, there is a sense of hope surrounding the future and energy of pride surrounding the collections that were completed in such unusual times. "A part of me feels like there was something taken away from me," said Kenneth Brody McCasland, BFA Fashion Design. "Still, I am here standing with a collection behind me. I have proven that my commitment to my work is unwavering. My ability to adapt and perform under pressure is what excites me about my future."
CFDA is utilizing their industry expertise to help young artists to succeed. In a time where designers are put under pressure to create something beautiful and prove that challenge equals opportunity, there is still an immense amount of hope for a better tomorrow. As Tanya Kaushik, BFA Textile Design, states, "the present generation has the potential to unite and make positive changes that could result in the outcome of a better future."