Antonio Lopez, renowned artist and fashion illustrator is now on exhibition at the El Museo del Barrio in New York City. The exhibition explores various aspects of his work, inspirations, personal relationships with particular models and the vibrant personalities he captures in his drawings from the streets of New York city.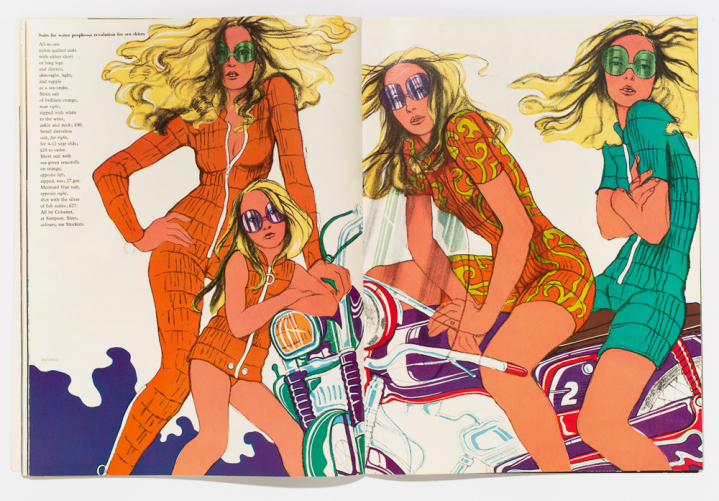 Antonio Lopez was born in Utuado, Puerto Rico on February 11, 1943. His family migrated to New York City when he was just seven years old. Shortly thereafter, Lopez began making his mark in the fashion industry by designing flower embroideries for his mother and helping his father apply makeup and wigs to mannequins. These early experiences lead him to the Fashion Institute of Technology where he pursued a career in fashion.
Lopez did illustrations for Women's Wear Daily, Vogue, Harper's Bazaar, Interview and Elle just to name a few who published his works. He also collaborated with noted fashion designer Charles James, where he created an illustrated inventory of James's fashion designs. Lopez later moved to Paris with his friend and business partner, Juan Ramos, where they both worked with Karl Lagerfeld and many other well known designers. Lopez passed away March 17, 1987 at the age of 44 due to complications related to AIDS.  He is remembered for his contributions to the world of fashion.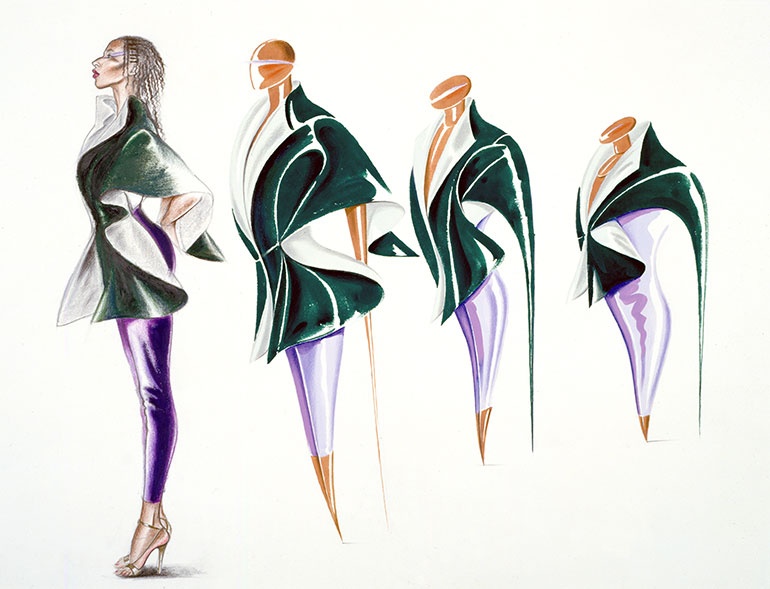 The Antonio Lopez exhibition is organized thematically into four parts: The Body, The Streets, Music and Afrofuturism. Additionally, there is an interactive installation featuring a room showing multimedia displays of photographs taken of Antonio Lopez and Juan Ramos. Also of note is some of the illustrations drawn by Lopez during his career which are broken down into a step by step process giving the viewer insight into Lopez's creative process. Lopez used his fashion illustrations to provide social commentary, manipulate racial stereotypes and introduce diversity to an industry that was lacking it.
The exhibition is sure to draw a crowd! On a local note, for those of us who can't make it to New York City, Simon Ungless, Executive Director, School of Fashion Academy of Art University, has an original Antonio Lopez piece hanging in his School of Fashion office. Lopez visited the Academy of Art University in 1983 and created this one of a kind Native American sketch for a group of students. The rumor has it there are more sketches peppered throughout the School of Fashion's walls. Next time you visit your advisor at 625 Polk just ask to see Lopez illustrations. You just might be in luck!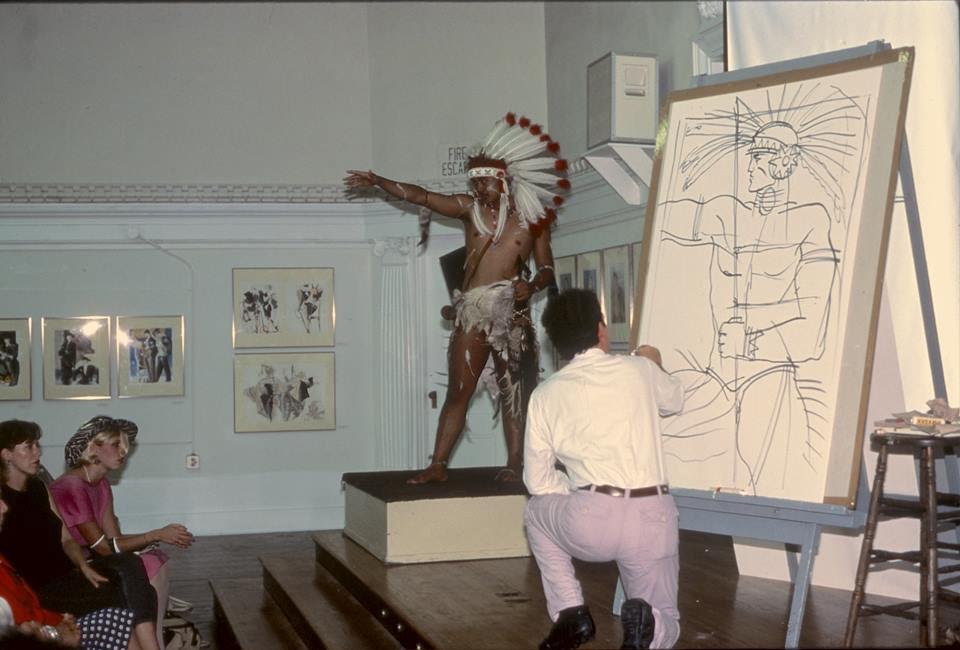 Antonio Lopez: Future Funk Fashion will be on view until November 26 at the El Museo del Barrio located on 1230 Fifth Avenue. The exhibition is open Wednesday – Saturday from 11a.m to 6 p.m and Sunday from 12 p.m to 5 p.m.
Text by Kathleen O'Heron, BA Styling Alumna.
This story was originally published on katoheron.tumblr.com.