Last week, Frank Muytjens stopped by the J. Crew store in the Westfield Shopping Center in San Francisco for a special event to mingle with customers and check out the scene of our city – and Fashion School Daily was there to take part in the mingling.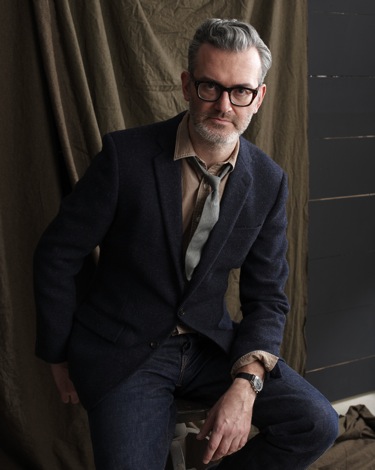 When the Netherlands native came on board as the head honcho, he did a unique overhaul of the store that once reflected the Nantucket Top-Sider lifestyle – but he didn't want to totally change the face of the popular preppy store. Instead of the Hamptons look, J. Crew became less boxy and leaned toward an aesthetic of fitted and dapper American workwear.
"We wanted to make things a little narrow," said Muytjens. "We wanted to achieve a tailored look- but not too tailored. We still wanted to make it universal."
Muytjens new edgy style seems to work. He was named one of the year's Best Menswear Designers by GQ.
We also asked him what are five essentials for the modern man – and he stuck with some goods that are perfect for a gentleman of any age:
1.) A pair of dark jeans
2.) A pair of good wingtips
3.) A double-breasted trench
4.) A good watch
5.) A good belt – belts
Sounds "good".