Introducing a new regular feature: Fashion School Daily Loves… A fun mix of things, people, news, ideas and trends that keep our curiosity abuzz. Nivetha Sundar (MA Fashion Journalism) compiles the inaugural installment.
Fast-forward to the '90s
Bring out your inner grunge kid or switch to crop tops for a season. Since second hand shops were all the rage during that time, it's a chance for every fashion lover to scout and don newly vintage classics! Out of the Closet on Folsom Street and Goodwill on Geary Street are the best places to find '90s inspired clothing for next to nothing. Finally, a high-end trend that goes easy on the pockets! Just forget about the icy hair highlights: some styles are better off in the past.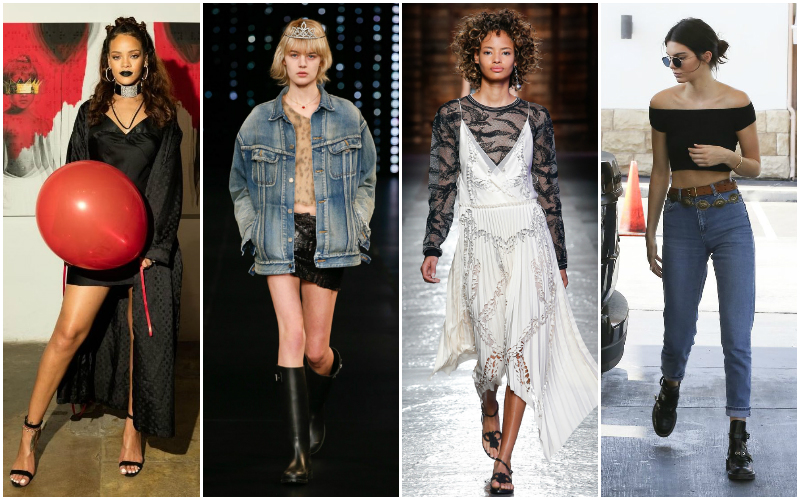 You've Got Chainmail
Designer Paco Rabanne made futuristic metal dresses emblematic of the 1960s avant-garde French fashion. Gianni Versace turned shimmering minis into the go-to dress for a fun night out.
These days, Kendall Jenner and Gigi Hadid (but of course!) are seen channeling their inner divas in latest variations of the iconic link dress. The trend is so on that Michelle Obama wore a stunning rose-gold chainmail Atelier Versace custom gown for one of her last appearances as the First Lady. Why wait for a knight in shining armor, when you could be one?!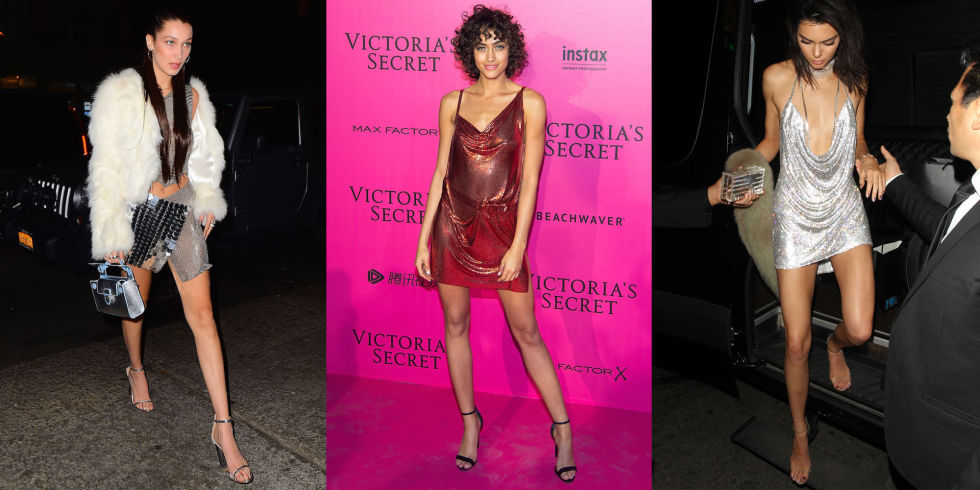 Packing Light
Newsflash: 2017 calls for a compact way of life. Lift the weight off your shoulders and carry only what you really need. Harper's Bazaar reported that the designers' challenge for this seasons seems to be how small can you go?! The catwalk is overrun by what is being called the micro-bag. Be it a cinch bag, satchel or something with oversized handles… the smaller the bag, the lighter you feel, the further you travel on your journey and the more life you can experience.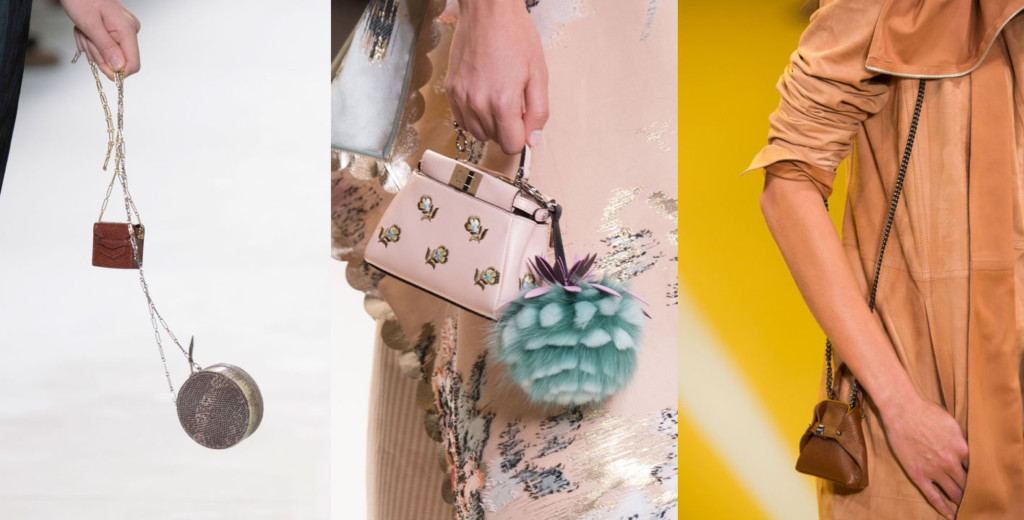 Nailing it
Beauty lovers seemed entranced with chrome nails for a while. Holographic sheen was all the rage last year. The next it thing is adorning your nails with a piece of jewelry! Pierced nails mania spread rapidly once social media queen Kim Kardashian featured her set of decked out claws on Snapchat. Many were quick to point out that Miss Janet Jackson flaunted the look way back in a 1998 music video What's It Gonna Be featuring Busta Rhymes. Fashion history loves a comeback, so hop on this bejeweled bandwagon. Pierced nails are the way to rock serious bling this spring!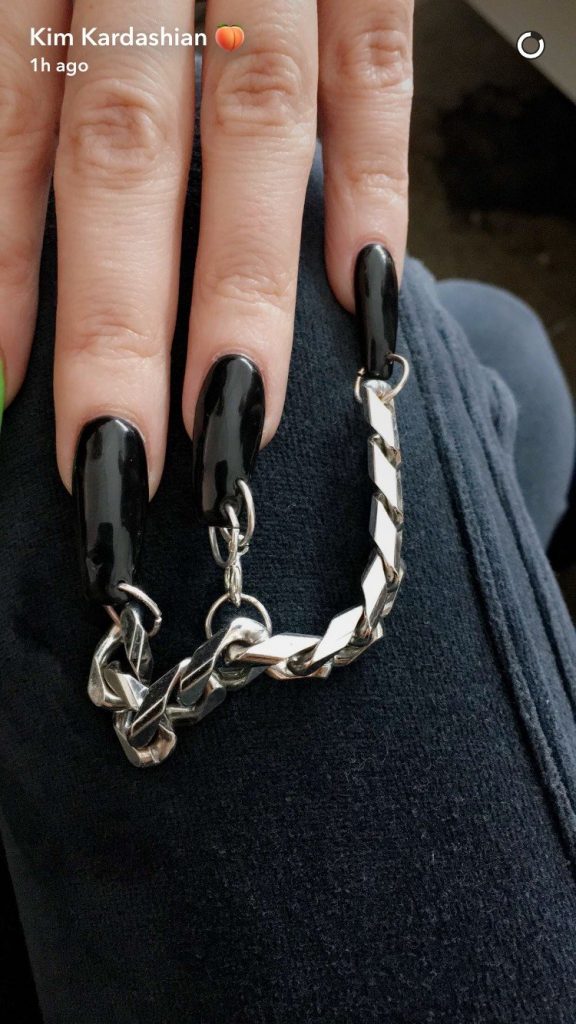 State your position
Fashion has never been known to shy away from politics. Ranging from mischievous to rebellious, the social impact of countercultural styles is well-documented and acknowledged. Current situation calls for clarity of opinion and designers provide opportunities to make your position known. From graphic t-shirts with controversial slogans to total look statements, defying norms has never been this easy, effective and fashionable. Politics-conscious attire is a great communication tool for the introverts, too. Vogue has published an in-depth review of how the trend has come gain attention. Put your beliefs on!