In mid-March, the chance to cover their first international fashion week lured two Academy of Art University fashion journalism alumnae to front-row seats thousands of miles away. Vivien Moon of BuzzFeed and Angela Han of The Huffington Post made it a mission to maximize their access not only to the shows, but also to a spectrum of designers stretching from traditionalist to stereotype-smashing. Bound for neither Paris nor Milan—the hallowed European fashion capitals one might expect—Moon and Han touched down in Moscow, home of Mercedes-Benz Fashion Week Russia.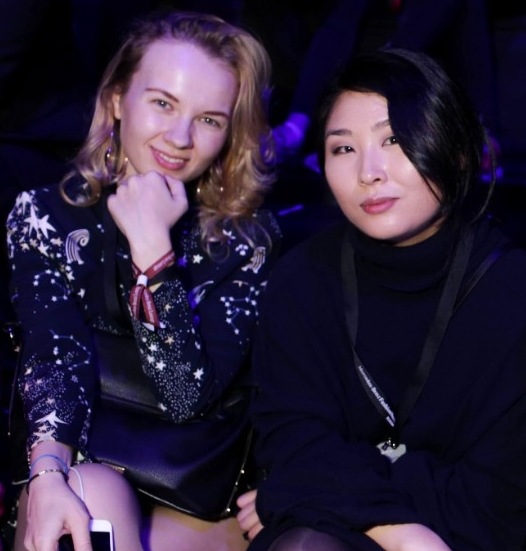 Their attendance of the Autumn/Winter 2017–2018 shows reflects a strategic effort to expand the event's U.S. press presence. "Our mission is to promote Russian fashion designers and the industry overall. As we expand our press coverage, we hope that the world at large will notice the immense creative talent that exists across Russia, and Moscow as an emerging fashion capital will become a must-stop on the global fashion map," said Evgeniya Tretyakova, head of international press for MBFW Russia. "Moon has already produced a series of articles about the emerging Russian fashion industry, so she was on our radar. We also particularly liked Han's investigative fashion journalism tone on The Huff Post."
Securing an invitation to MBFW Russia was in itself a coup.
"Success in the fashion industry is measured by access," said Stephan Rabimov, the Academy's Director of Fashion Journalism and the Social Media Center, who also attended MBFW Russia. "Having one-of-a-kind access to an emerging fashion market like Russia is a unique opportunity not even awarded to some of the biggest journalists in fashion, but Angela and Vivien have made it!"
The combination of destination and opportunity fueled pre-trip anticipation. "Russia is burgeoning, and the event as a whole doesn't get as much press coverage as, say, New York or Paris. It's like being a part of something before it blows up and becomes huge," said Han.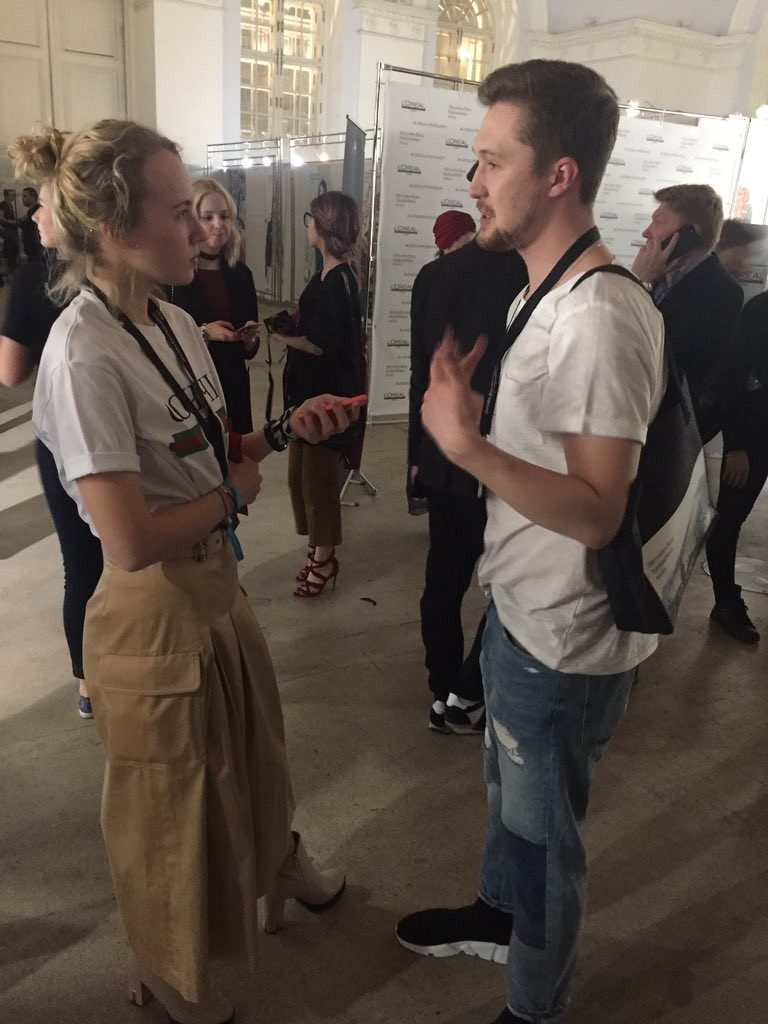 For Moon, the trip was a homecoming. "I'm really excited that this is not just my first international fashion week, but that it's in a place that I love so much," Moon said. "Being Russian and having spent a good amount of my childhood there, I can't help but have a strong attachment to it."
The MBFW organizers' welcoming attitude and ready assistance helped mitigate the first-timers' nerves. "Everyone was really excited that we'd come," Han said.
Fashion shows began at 5 p.m. each evening, and post-show events and receptions stretched late into the night. From their VIP vantage point, Moon and Han felt like participants, rather than observers.
"It's a wholly different experience seeing a garment live, in motion, right in front of you than simply seeing an image of it on a screen," Han said. "An image only offers a single perspective—it's flat, confined, lifeless. But being able to see a design as it is, to understand the garment in relation to the body, to be immersed in the show—lighting, music, theatrics—that's the sentient experience."
"Post-show, we'd rush off to interview designers," Moon said. "The rush of thinking on the spot and speaking face to face was unparalleled." For her, the highlight of the week was a one-on-one conversation with designer Slava Zaitsev at his fashion house. "The moment was quite personal. I didn't realize I was speaking to one of Russia's biggest designers. He felt like a long-lost friend I was catching up with."
"Watching them take their front-row seats at the largest fashion week in Eastern Europe and report on what they saw was a dream come true for them, for me as a director, and for the entire Academy's fashion journalism program," Rabimov said.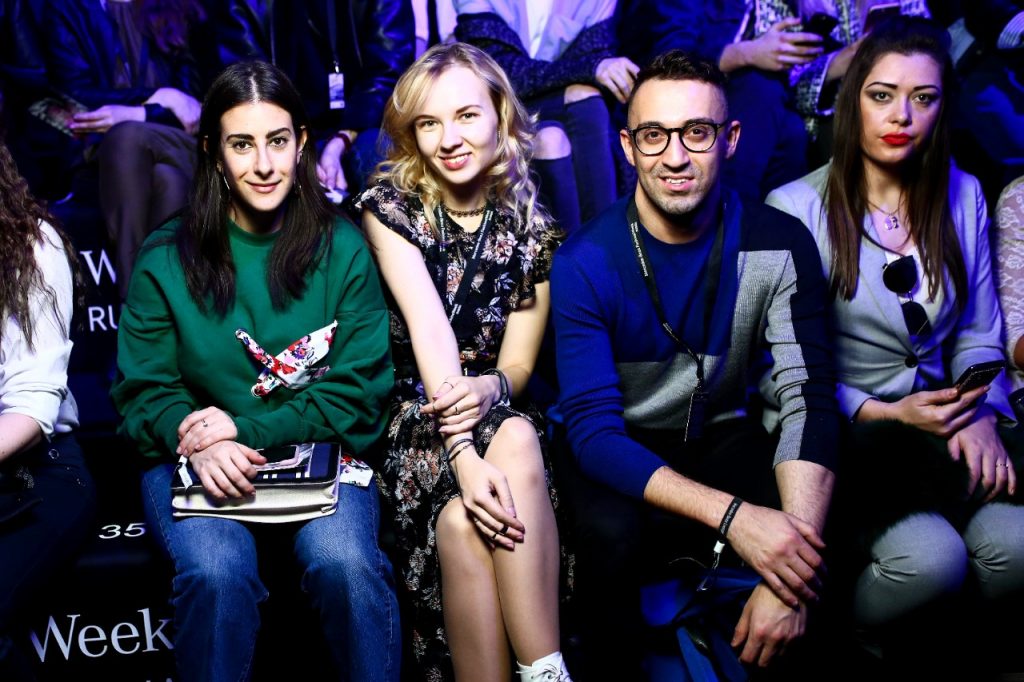 Both journalists mined the event for material, from quick-hitting onsite reporting to one-on-one designer interviews to in-depth pieces. The trip even inspired Moon to rethink her career path.
"I didn't know I had it in me to cover live runways," Moon said. "Knowing what I know now, I'm able to focus on doing more runway coverage and trying to attend more shows. It lit a fire within me to pursue a career path I hadn't pictured for myself before, all in the span of one week!"
Han, too, is hungry for more runway coverage. "If things go well, I'll be returning to Russia in October," she said.
The alumnae are realizing exactly the kind of returns that Rabimov envisioned when he encouraged them to pursue the opportunity to attend MBFW Russia.
"Not only did it [feel] really empowering, it gave our [alumnae] extra confidence and networking opportunities to succeed in their career paths," Rabimov said. "What will come out of that, ultimately, is a résumé builder."
---
This article originally appeared in the Academy Art U Newspaper, and was written by Courtney Peter.