Jason Wu and team GREY invite Academy of Art University students to join them for an afternoon of artistic collaboration and chalk!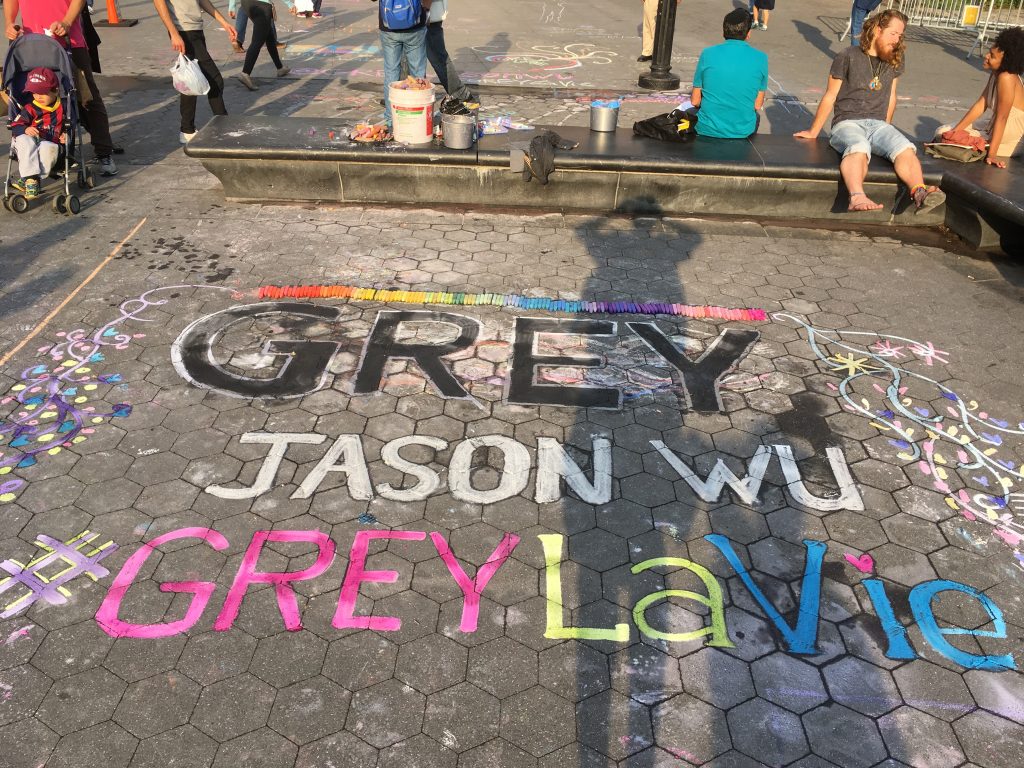 Chalk Therapy was born from the desire to bring simple joy, collaborative energy and inspiration to the community. Wu's contemporary line GREY Jason Wu launched last summer and was inspired by dressing his own best friends. GREY seeks to capture the more relaxed and lighthearted side of fashion. Each season, Wu has chosen to collaborate with a different artist to create a unique print.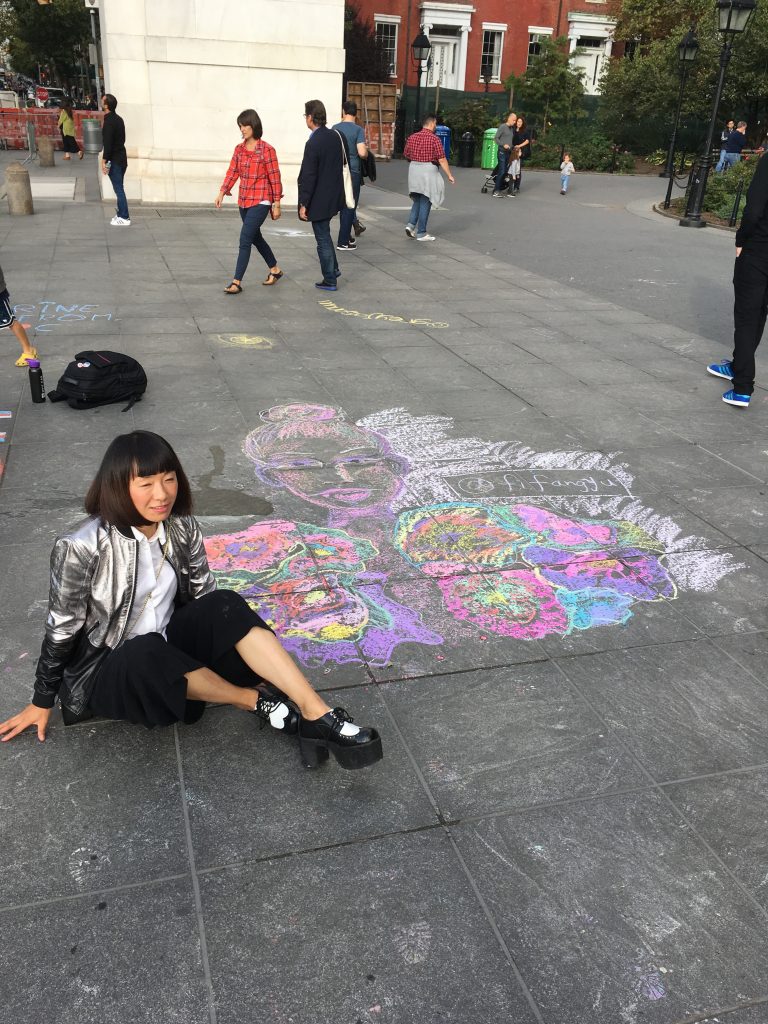 For the first season Jason collaborated with artist Hunt Slonem whose bunnies were printed on chiffon and embroidered on sweaters. For the second he was inspired by Brooklyn artist Lara Hodulick, who Wu found on Instagram.
Chalk Therapy is an opportunity to collaborate with every artist, to share inspiration and celebrate the less serious side of life.
Students and artists alike are welcome to join  at
Jason Wu Chalk Therapy event
Tuesday, January 31, 2017
10:30-11:30 AM
Cooper Design Space
860 S Los Angeles St #900, Los Angeles, CA 90014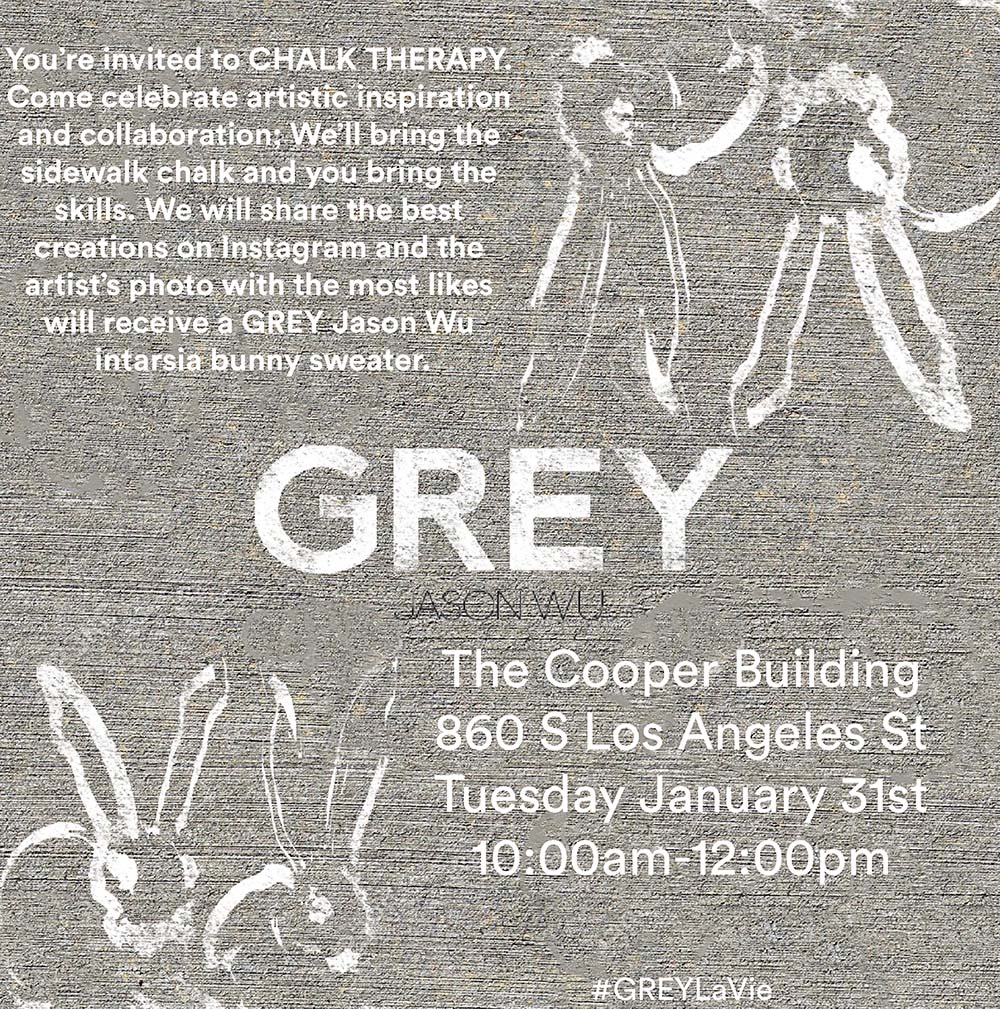 Guests are welcome to share their art on Instagram and tag @greyjasonwu for the chance to win a GREY Jason Wu Intarsia Bunny Sweater.