As many of you know, we are showing in the Big Tent in Bryant Park on Saturday Sept. 12. Bad news is that many of you won't be able to make the trip out to New York to join us – but there is some good news! We will be streaming the show live on our website. This means that you can enjoy the show from your computer and wear your pajamas whilst doing so…but it's okay if you dress up too.
Here are the details: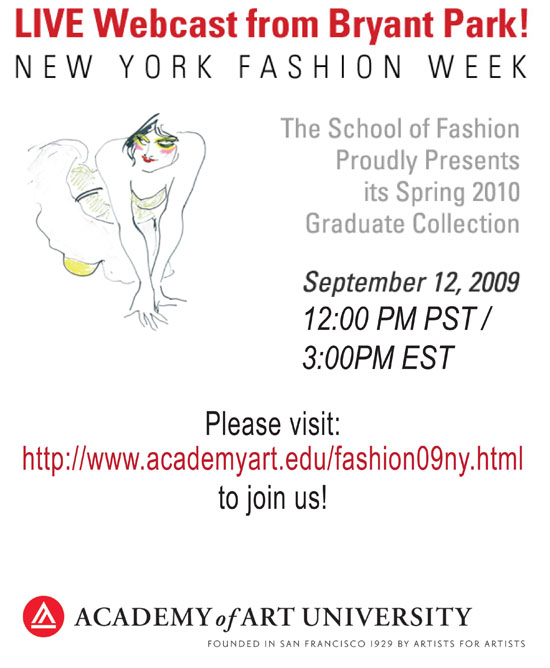 For more on our MFA Designers and their Fashion Week collections click here. And make sure you visit our new Current TV page.