If you don't already know, the School of Fashion is teaming up with Neiman Marcus for Fashion's Night Out – an event that Anna Wintour spearheaded in New York to boost consumer confidence and make fashion fun again.
While the fashion peeps on the East Coast are doing their thing, we will be rockin' it on Sept. 10 with designer demonstrations, refreshments and a whole lotta shoppin'.
We are less than a week away from the event, but our store window on 79 New Montgomery is all dressed and ready to go: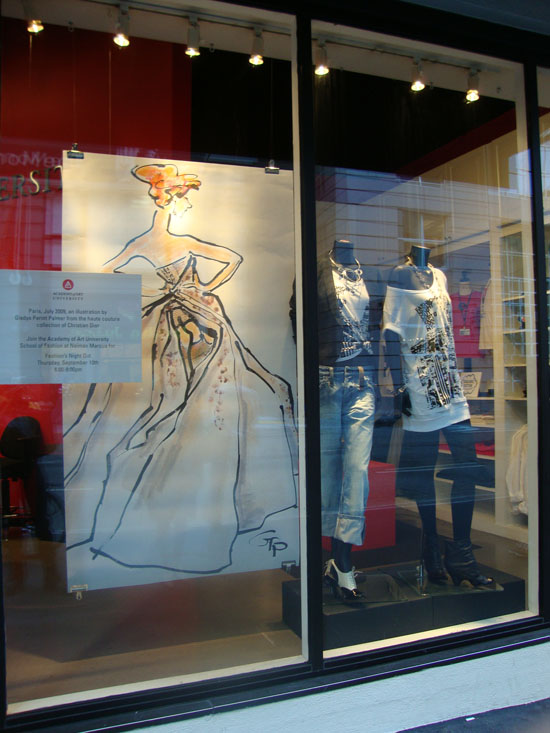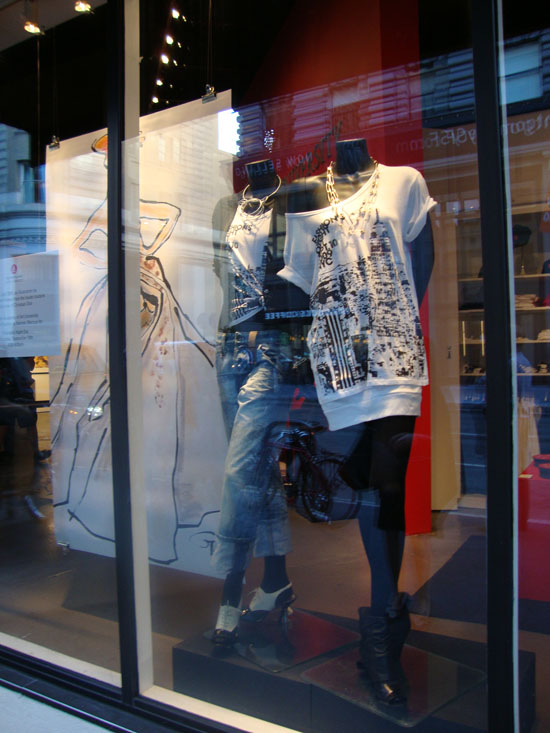 Dressed in the snazzy Fashion's Night Out tee (40 percent of the sale of these will be donated by the retailers to the National September 11 Memorial & Museum at the World Trade Center) the mannequins stand next to a Gladys Perint Palmer's illustration of Dior's most recent haute couture collection.
Looks like those fancy headless gals are ready for a night out on the town!