September marked second month of Edward Enninful's tenure as Editor-in-Chief at British Vogue. Succeeding the legendary editor Alexandra Shulman, he brings a fresh perspective to the role. At the time of its announcement, Condé Nast international chairman and chief executive, Jonathan Newhouse, described Enninful as "an influential figure, supremely prepared to assume the responsibility". A. Reneé (MA Fashion Journalism) follows his rise to the top of fashion media world.
Does the above link go to The Telegraph article? I couldn't access where it goes to…actually, I couldn't check any of the links, so just make sure they are correct – thank you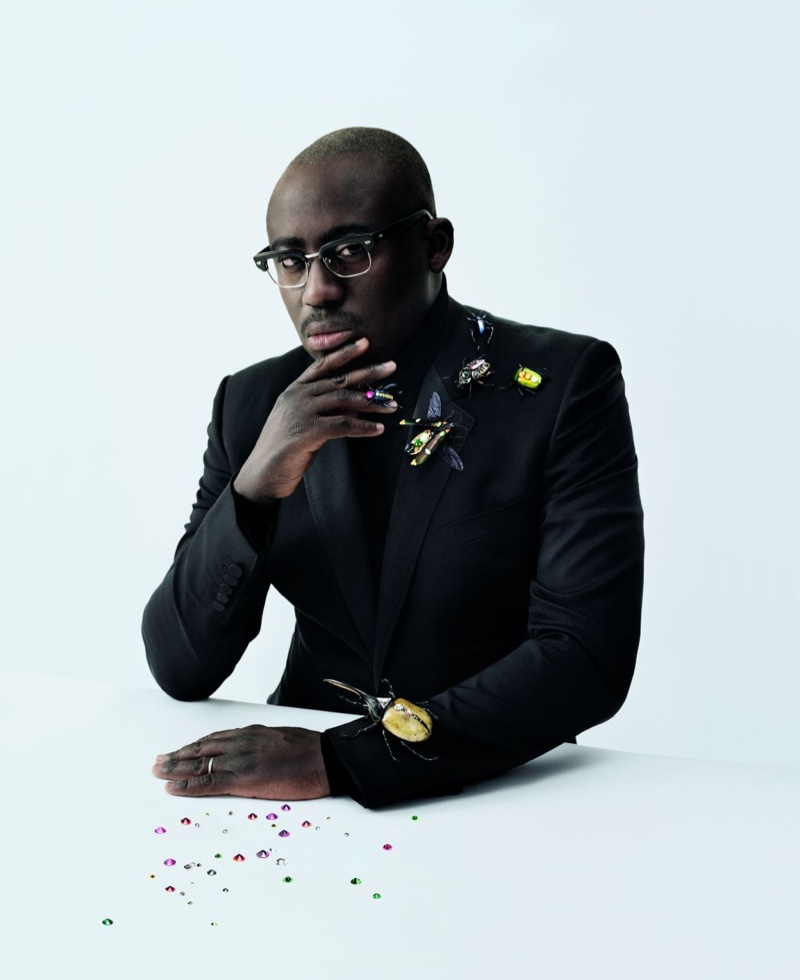 Edward Enninful's career in fashion began at the age of sixteen when this Ghanaian-born Londoner was scouted for modeling and appeared in editorials in Arena and i-D magazines. Two years later, at the request of i-D co-founder, Terry Jones, he was appointed fashion director for this British youth publication. At merely eighteen, Enninful became the youngest person ever to lead a high profile and internationally acclaimed media outlet. From this moment on, Enninful would use his influence as a platform to address the ever-pertinent topic of diversity in fashion.
Serving as a contributing editor for Vogue Italia, one of his most noteworthy contributions to fashion history was The Black Issue which debuted in July 2008. The collector's edition with a foldout cover featured models Liya Kebede, Sessilee Lopez, Jourdan Dunn, and Naomi Campbell (left to right). While most praised his editorial work, some were unimpressed. Columnist Priyamvada Gopal lamented in her article for the Guardian that ultimately these black models still conformed to rigid beauty standards. "There's barely even a mop of curly hair. This is black girls-as-white girls." The thought-provoking issue sparked multiple, much-needed conversations on representation and historical emphasis on Euro-centric ideals of beauty over all others.

There are high hopes that in his new role Enninful will be making diversity a staple of fashion culture, not a novelty. Another example of his progressive stance is the "I am an Immigrant" campaign by W magazine in response to President Trump's controversial travel ban.
With such strong fashion advocacy pieces in his portfolio, Enninful's appointment is met with excitement and anticipation, especially by women of color who have long voiced their frustrations with the industry. He recently shared with Time magazine: "We need teachers in universities, we need internships, we need people of different ethnic backgrounds in all parts of the industry. That really is the solution." The world is now left to wait and see the direction British Vogue will take. The December 2017 issue will be the first under Enninful's complete editorial control. It is an exciting time that marks a decisive shift in the conversation on social justice and the arts. Fashion too is, finally, responding.
Follow Edward Enninful @edward_enninful, British Vogue @britishvogue and the School of Fashion @academyufashion on Instagram
Text by Adneisha White, MA Fashion Journalism
The original version of this post appeared on Darling Afflatus as a FSH 218: Blogging: Content Creation & Promotion course assignment under the title "Edward Enninful to Lead British Vogue: An Appointment That Marks a Shift Towards Diversity and Representation."