By Brittany Furber, BA Fashion Journalism
Anna Yinan Zhou, a 2019 Academy of Art University BFA Fashion Design alumna, through her education and professional experience has established a clear identity for her brand ORAZ. ORAZ is a culmination of Eastern and Western influences as well as dynamic emotional and aesthetic reference points. Zhou explains that at the heart of ORAZ is the desire to convey an "original" vision that tackles the variety of human emotions that one encounters when facing adversity.
On October 14th, Zhou will be bringing her brand to the small screen as a contestant on the upcoming season of Project Runway. Zhou recently took the time to break down the puzzle pieces that would come together to be ORAZ and what her goals are for the brand upon taking on this new venture.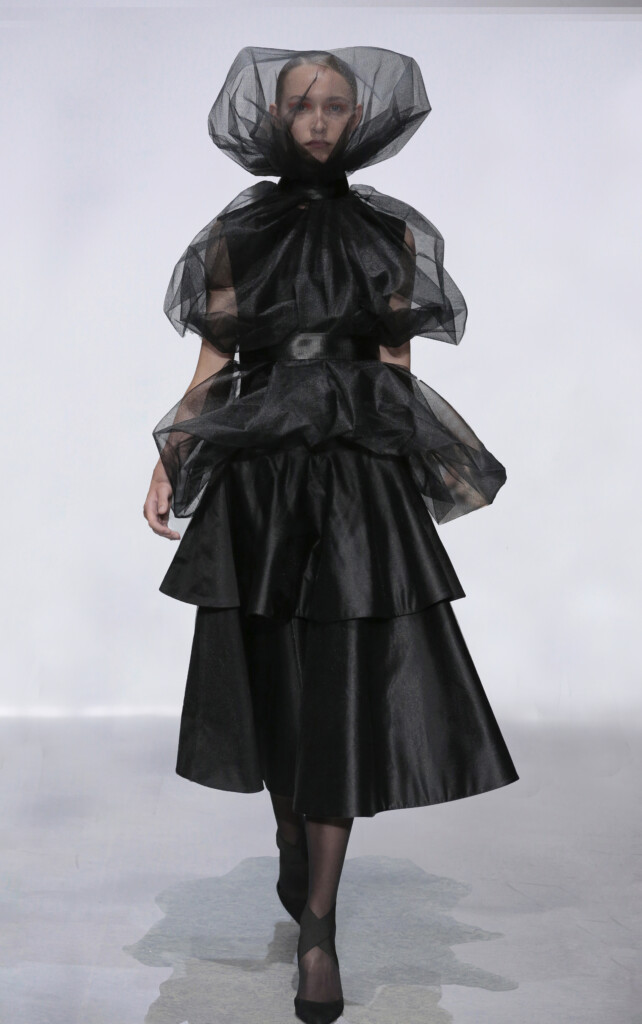 The Eastern elements of Zhou's work derive from her home roots in Shanghai. The Western aspects in her design aesthetic and process can be partially attributed to her time spent studying fashion design in San Francisco. How does this blend of cultures come together in her work? Zhou explains, "I am actually introverted in my normal daily life, which is very typical in Eastern culture." She goes on to add that her "characters" are constructed from "Eastern culture." She notes that for her occupation, she finds that Western Culture "encourages me to open up and speak" about "my thoughts and ideology in my design."
Regarding her brand's origins, Zhou explains that "ORAZ stands for Original Anna Zhou." It was established following her final year at the Academy. The name of her brand serves as a guiding principle within her work, to which she states, "I want to use the name 'Original Anna Zhou' to remind me to be creative, original, and authentic in my design." This philosophy is embodied within her use of original stories and messages within her designs and collections, which were first put into practice within her work during she created during her studies at the School of Fashion.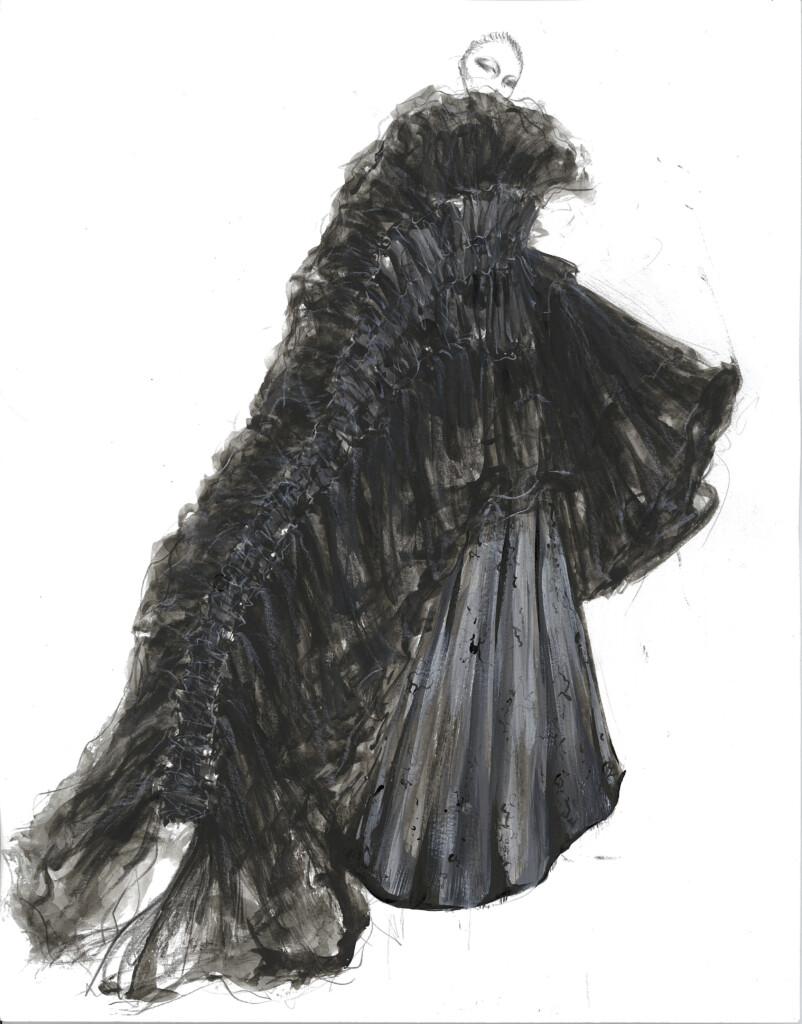 The design aesthetics of her garments combine feminine silhouettes and fabrications, with more edgy and experimental construction details. Her brand's website describes the aesthetic as "dark and romantic." The designs currently available at Orazny.com include black shorts that are tailored and embellished with oversize ruffles that cascade out from the hips. Another one of her designs is a cropped length top with waterfall style ruffles, in linen and tulle, that are placed around the shoulders and dip across the back. The design is finished with upright ruffles around the neckline from the front and back.
While her distinct vision has allowed for the continuous development of her brand, she also had some informative prior professional experience to help guide her. Zhou relays the importance of being knowledgeable about suppliers and factories, through her time interning for Marchesa in New York where she was able to work in the sophisticated bridal atelier. Now she is continuing to learn through her latest experience as a contestant on Project Runway. Despite the show's popularity, she explains that she "had not watched the show before." She adds that it was through the show's quick pace that she found that she had strong time management as well as "emotional management" skills. Overall, she describes the experience as "encouraging and confidence-boosting," which she feels will translate to her future endeavors.