Sometimes everything is right about a situation when everything goes wrong! The paradoxical case in point is the latest Academy collaboration with the Stanford Repertory Theatre which hit the stage on August 10-17th, 2017. Earlier this year, Costume Design Coordinator Alina Bokovikova got the invitation to work on a show based on three short stories by the Russian playwright Anton Chekhov who is well-known for creating chaotic situations for his characters. She teamed up with students Connie Su and Martianna Arnold and they each worked on separate parts of the three-act play. Divide and conquer!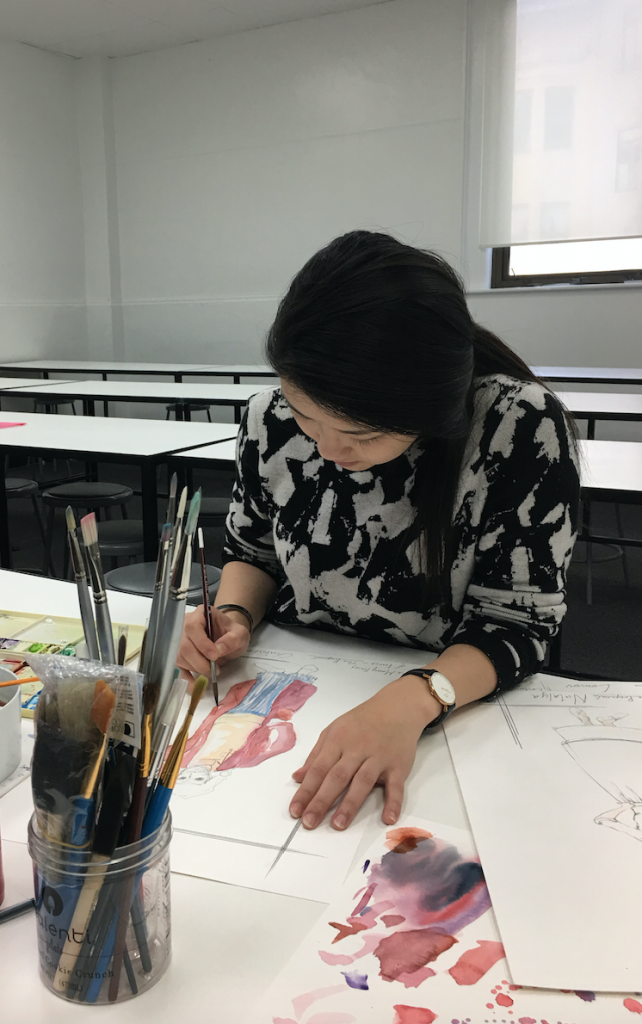 Alina Bokovikova wanted to include her students in the design process to give them professional experience. It was also an opportunity to promote the Costume Design program within the Bay Area professional theatre world. For both Su and Arnold, it was a first experience designing theatrical costumes. They worked together on every part of the process: visual research, fabric sourcing, renderings, taking measurements and fittings. The promotion photoshoot was completely under students' control! In addition, Su and Arnold decided how to realize the costumes: what needed to be rented or purchased and what they could build. Bokovikova encouraged students to use their construction skills as much as possible. They've worked extremely hard on this play and created charming looks under real-life pressures of a dynamic theater production. Su shared that at some point she thought about quitting, but instead decided to focus on organizing her time more effectively, as she was taking two other classes.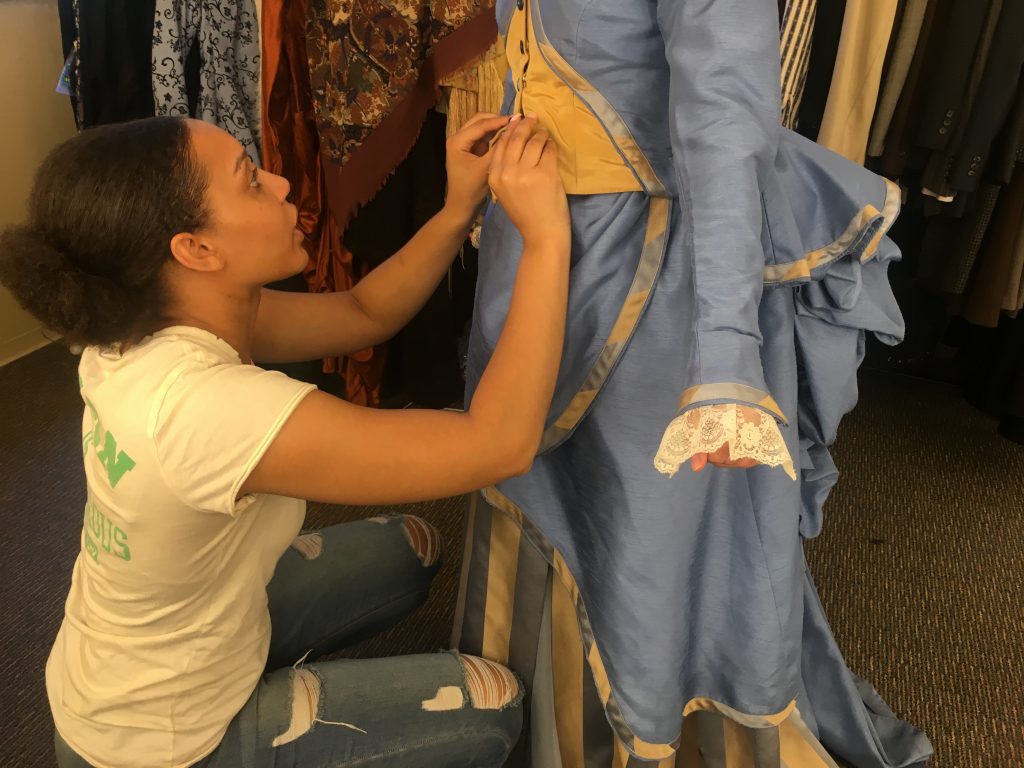 The Chekhov's stories featured several personalities clashing and struggling to get through the day. The potential culture clash made it incredibly exciting to work on the production. After researching Russian culture and historical period of the play, the creative process started. "One of the actors asked me a couple of questions about it. I didn't know all the answers, so I got nervous and frustrated. Then it made me realize I need to really step up my learning and take advantage of every educational opportunity, because people look at you differently when you're on top of your game," stated Su.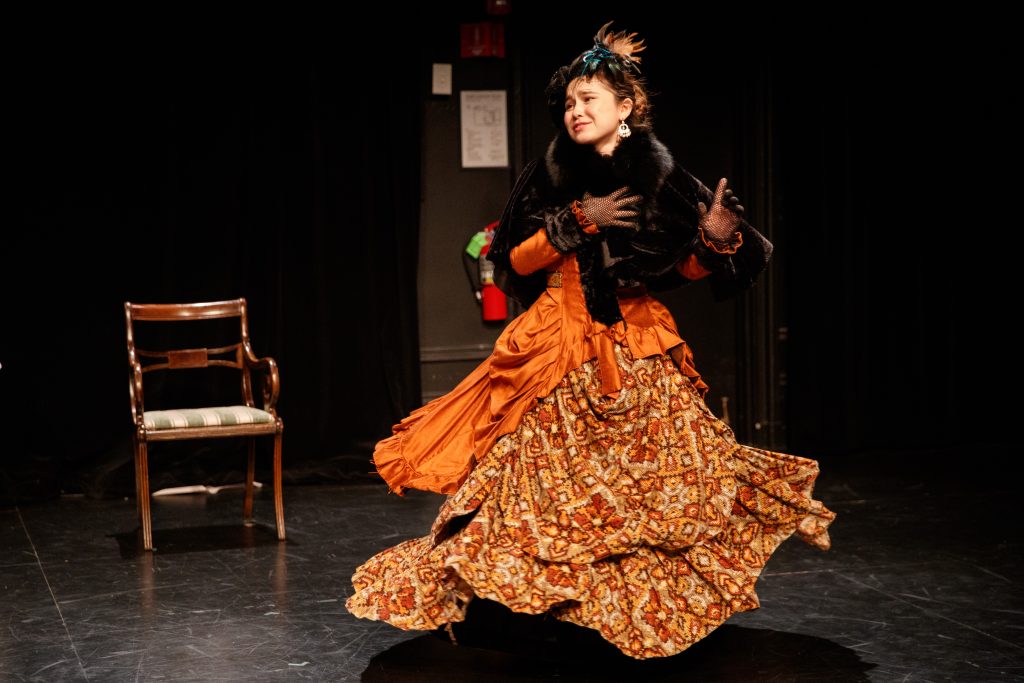 The results were marvelous! The students were awestruck to see their efforts pay off. Watching their costumes on stage gave them an extra motivational boost. "I was extremely happy to work on this.Theater is all about the hard work of bringing the characters to life. It takes dedication not only before the play opens but also until its closing day. No one complained once," reflects Arnold. Sticking to professionalism made for a reliable and fun working environment. We look forward to the next collaboration already!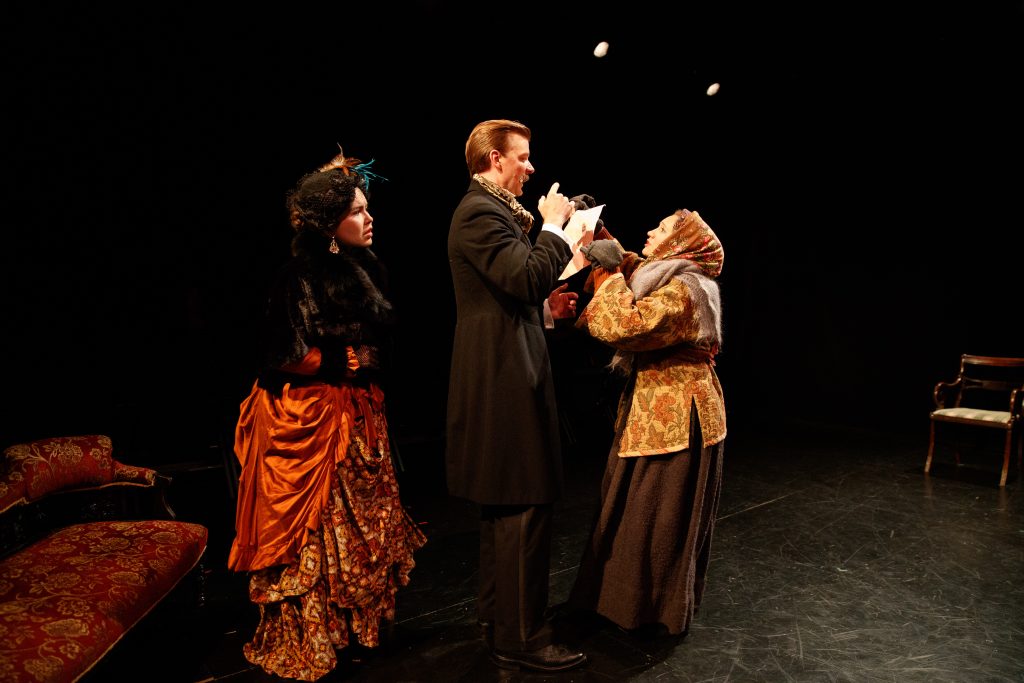 Text by Natasa Spasic, AA Fashion Journalism