The folks at Dior are looking for an Public Relations intern – and they need one ASAP. This may be more appropriate for online students living in New York.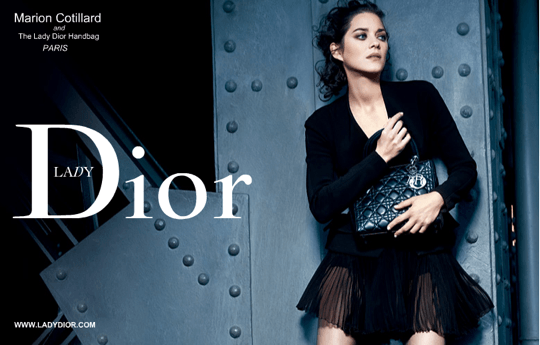 If want to put your PR skills to use at Dior follow the jump to read all about the requirements and watch the The Lady Noir short film ads starring the beautiful Marion Cotillard.
**Immediate intern needed. Ideal candidate will intern 2+ days and be able to start immediately until the end of the year
Responsibilities may include any of the following:
* Assist and support the Public Relations department as directed by carrying out administrative assignments accurately and in a timely manner
* Facilitation of packages: coordination of messenger services, as well as national and international shipping
* Editorial tagging, weekly credit packages to stores and monthly editorial books
* Maintaining showroom and upkeep of all product closets
* Assist in the maintaining of efficient product inventories
* Assist department with other tasks such as press appointments, special events, etc.
* Assist with special projects as needed
Skills and Competencies
* Ability to take initiative and work independently at times
*Excellent organizational skills and attention to detail
* Ability to learn quickly when facing new problems
* Ability to operate all equipment and programs necessary to perform the job
Requirements:
* Strong knowledge of Microsoft Office programs (ie; Excel, PowerPoint, Word)
* Ability to communicate in a clear and concise manner
* Ability to work under rigid timelines
* Strong time management and organizational skills with a sense of priority
* Excellent interpersonal skills
* Ability to multi-task and show flexibility due to change in business demands
* Prior fashion PR, public relations, or corporate office experience is preferred
* Must be able to receive academic credit for internship
*Email your brief cover letter with resume to Hr.intern@diorus.com
And P.S. Thanks to Little Red Book for the alert!