On October 28, Bora Han won a scholarship at the International Arts of Fashion Competition in Philadelphia. Han competed alongside other designers to create two silhouettes influenced by the theme 'Illusion'.
Han snagged a four-week summer program in Paris for two pieces: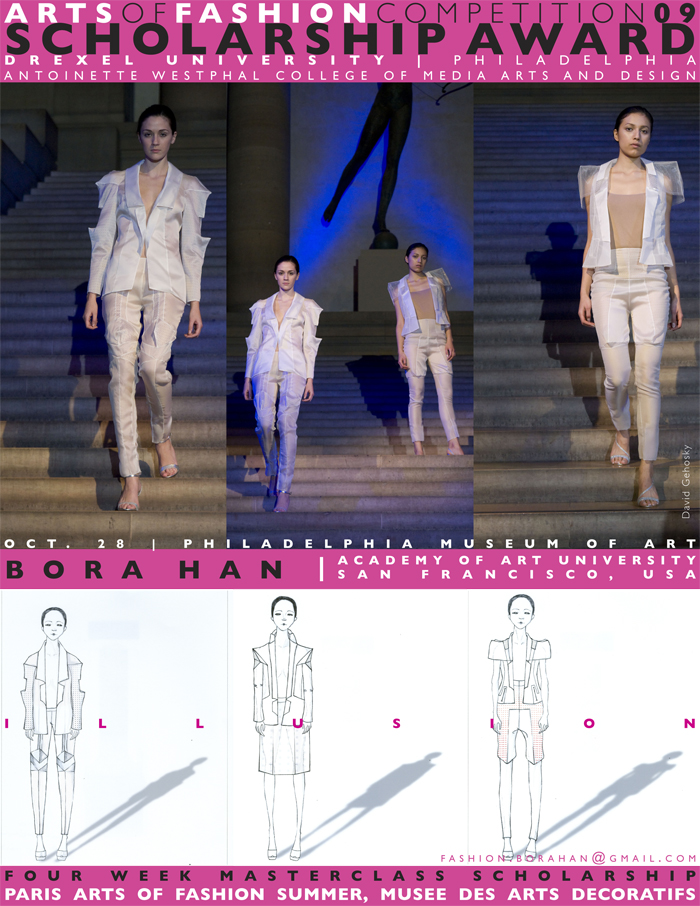 Follow the jump for a slideshow of her award-winning work.
Han says that she thinks human relationships are deeply related with illusion. "I tried to visualize (the pieces) in many ways," said Han. "From these processes, I came up with a geometric shape. I also expressed the interactivity of the the human relationship with thermochromic and photochromic dyes."