Last night, Bravo TV premiered Launch My Line (which was originally supposed to premiere in September), their latest attempt to fill their void of Project Runway. In case you did miss it, watch the recap:
It just so happens that the dandy Patrick McDonald has always been seen front row at the our New York Fashion Week shows and one of the show's experts, Coco Kliks is an alumna. That's just something that you should know for your records.
Did you watch it? What did you think? Did you love it? Hate it? We want to know your thoughts!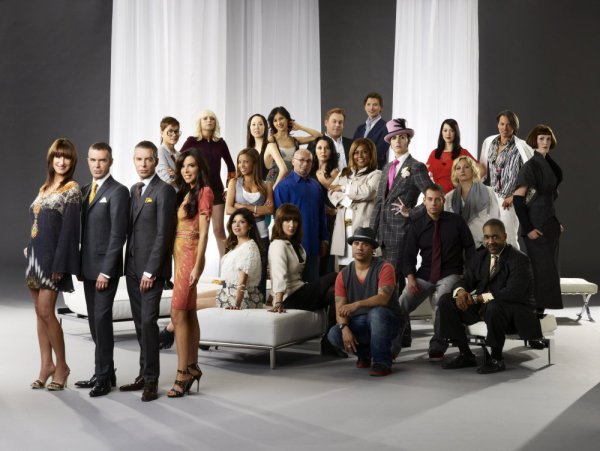 The crew of designers, experts and professionals from 'Launch My Line' (and there's a lot of them!) Lisa Kline (from left), Dan Caten, Dean Caten, Thai Nguyen, Lauren Greenfield, Vanessa Gonzalez, Katherine Rose, Louanna Rawls, Julie Kwon, Coco Kliks, Merle Ginsberg, David Applebaum, Galina Sobolev, Jim Tanner, L. Marilyn Crawford, Eric Cubeechee, Emil Gampe, Patrick McDonald, Dan Karaty, Akiko Cook, Susan Brunet, Kevin Black Collins, Roberto De Villacis, Tressa Williams. Bravo Photo: Pete Tangen