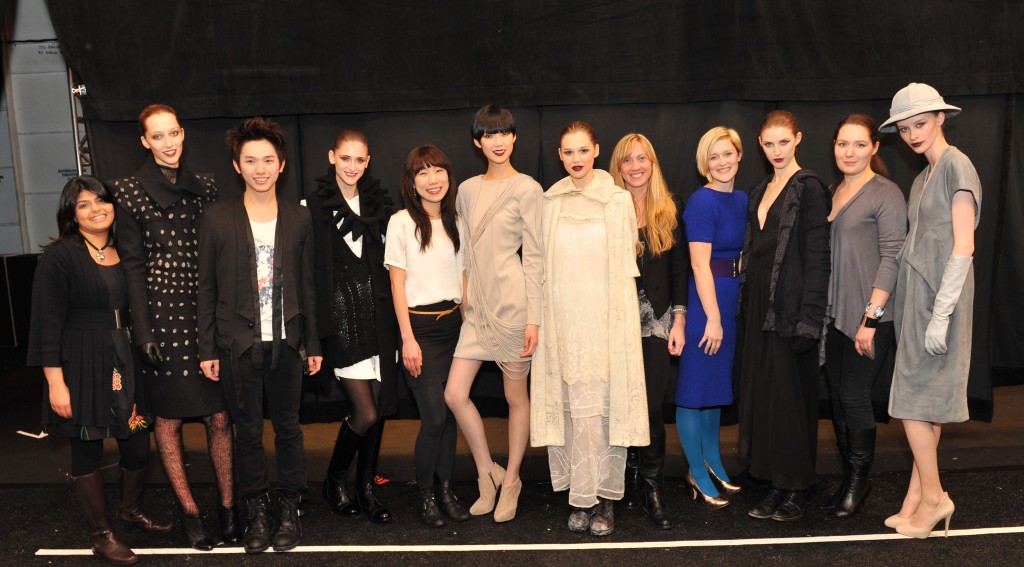 Designers from left: Sabah, Steven, Nicky, Naomi, Bethany and Marina (Photo credit: PhotoEventsNYC.com)
The designers stand proudly with their models in their garments after a great show. There's something about seeing a designer with a model in their design that is so cathartic…and it brings a tear to our eye.
You didn't think I was so sensitive, did you?
Congratulations to Bethany Meuleners, Naomi Sutton, Sabah Mansoor Husain, Steven Oo, Hyo Sun An, and Marina Solomatnikova for getting to Bryant Park and representing the Academy of Art University School of Fashion!
For more pics, follow the jump!
For more coverage of our show at Fashion Week, click here!