It was 1:30pm on Wednesday, May 11th. As we arrived backstage of the enormous open warehouse, we expected to see somewhat of a manic setting as designers were preparing their looks for the first show beginning promptly at 3pm. Yet to our surprise, it was relatively relaxed; the atmosphere was quite intense but still very organized. Everyone was prepared, incredibly focused, and excited.
This is the designer's moment to shine, and it was finally here. As the models were dressed, last minute expertise was given from Simon Ungless, Executive Director of Fashion — and down the rabbit-hole we went! The music hit, the florescent lights flicked on and the most anticipated moment had finally begun.
The final collections from exceptional student designers were showcased on the runway by graduates who studied Fashion Design, Knitwear Design, Menswear Design, Technical Design, Textile Design, and Jewelry & Metal Arts.


The show opened with the SHOP657 Private Label Collaborative Collection. The students were inspired by both the concept of Alice in Wonderland and the local Tenderloin neighborhood of San Francisco, the designers used bold prints, obscure proportioned silhouettes and animated shapes to make their collaborations come to life.
And we mean literally. The designers gave life to new garments by repurposing the backing cloth from the School of Fashion textile lab print tables. For these epic collaborations, every designer brought their identity, interpretation and perspective through using sustainable tactics and materials.

Each model had a total of three looks with one cohesive makeup and hair style, which made for a smooth transition and flow on the runway.
The theme, – think – "post-apocalyptic tribal with a punk edge" says Victor Cembellin, Senior Makeup Artist for MAC Cosmetics. The idea was a world where there's no makeup, it's not pretty-pretty, it's raw, non-traditional, and mimics elements from movies such as Mad Max and Water World.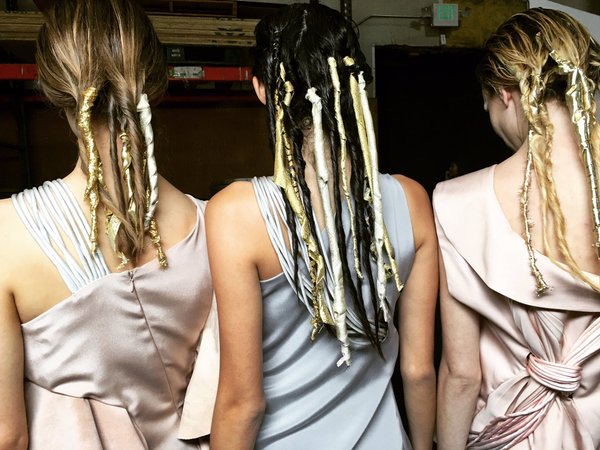 Cembellin used MAC Pro Chromacake in Pure White, a clay mask that dried up to give a cracking effect across the brows and upper eyelid area, over an eye gloss— as if the model had literally dipped her hand in clay and smeared it on her face for beautification. Black mascara keeps the makeup semi-gorgeous, while a rusty red pencil in Foxtail on the inside of the eye and on the lips, gives a burnt, in the desert look.
Model, Logan Link, for her second time walking in the show said, "The Academy's show is the most fun of the year."
The nomadic badass's hair, created by senior stylist, Jon Reyman for Spoke & Weal Salon continues the girl's journey through wonderland, with a "dirty, not too wet, messy ponytail with a twist." And there was twist indeed. The dreads were smooth, but wrapped in gold ribbon as though she found bits of gold from the Earth; some of the ponytails were extended so long that they almost dragged the dirt along the runway floor.


The jewelry designs captured the renewable earthly elements from the shows post-apocalyptic theme. Designer Neysa Makizuru from Hawaii, used keys, keyholes, and framework dipped in rubber for her collection, while Norwegian metalworks designer Erin Midtskogseter, who collaborated with Bousara Boussard and her brightly-colored sportswear collection, created a kind of armor for protection; arm and shoulder adornments and leg cuffs that incorporated an intricate palette of white knitted-rubber cords.


BFA Designer Ke Zhang used a very fragile textile called organdy in his men's collection. Designs that are built on soft blues, pinks and white layering captivated from his muse, a Korean-American Artist Do Ho Suh's transparent fabric sculptures.
"Cotton organdy has the best representation of my inspiration because it's light, translucent, and matte, unlike organza that reflects a lot of light," said Zhang," I want people to focus more on the subtle details of the layering and colors."


The intent for Zhang with the pajama-like silhouettes, was to capture a lightheartedness to men's fashion. Whereas BFA Womenswear Designer Wen Jiang was motivated by the linear and angular shapes of pure architecture. Jiang's entire color-blocking and hand-pressed pleated wool collection of royal blue, grey, purple, fuchsia and white geometric shapes was inspired by Munich based photographer Nick Frank.
"I would like to see my garments go international, because I want to go as big and as wide as I can." said Jiang in reference to her geometric designs.
Among all the designers, seven graduates collaborated on a capsule collection that will transcend beyond the catwalk and into Academy of Art's SHOP657 store located on 657 Sutter Street.
While each collection was distinctly different from the next, there was a cohesive message radiating on the runway — a power of unity found among artists. As the show came to a close, with a finale song that paid homage to one of the greatest musical innovators of the 21st century, Prince, the ideas and imaginations of these young design talents left an emotional mark.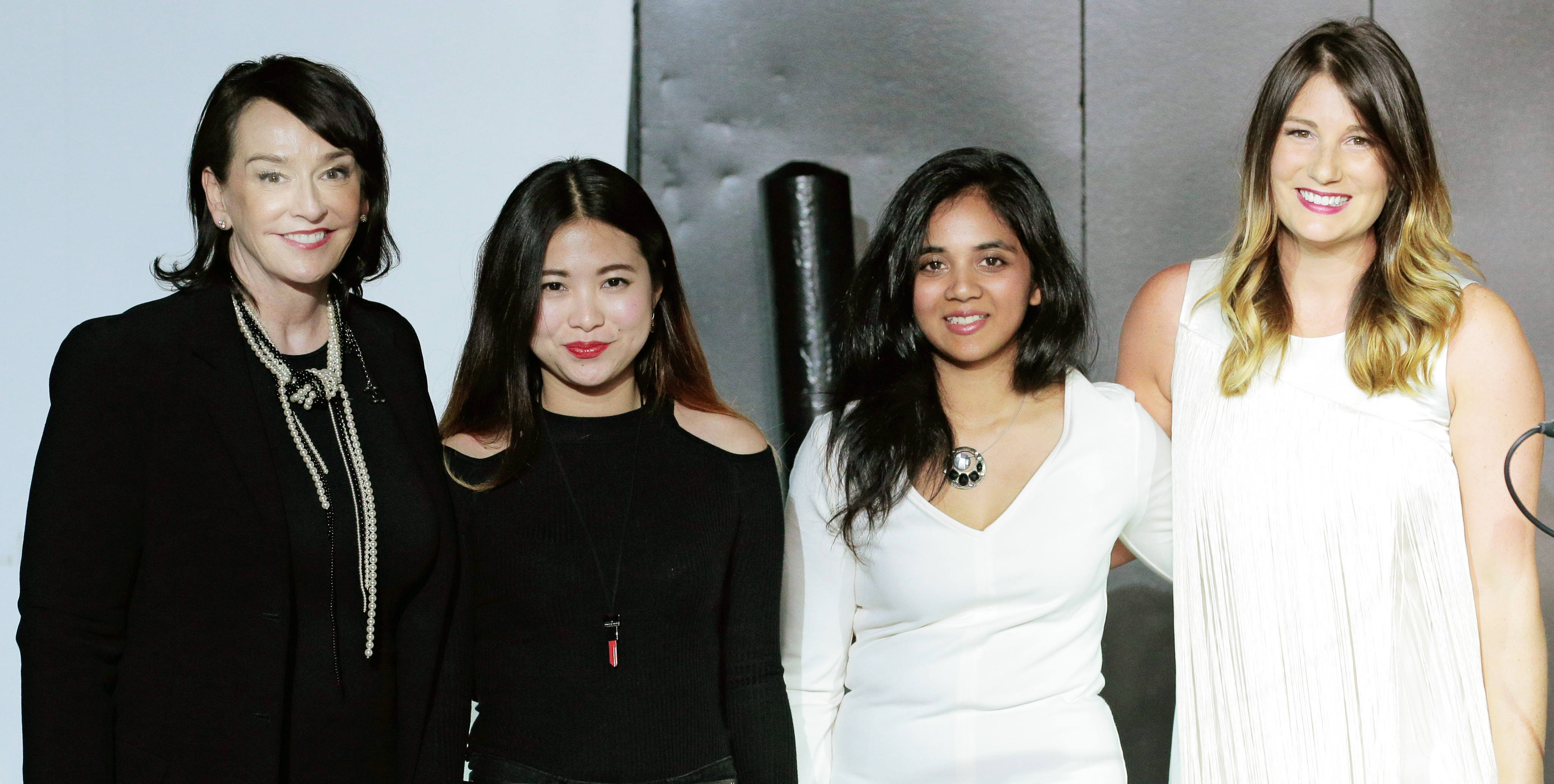 To conclude a spectacular evening, Kim Chappell, Manager of PR and Community Management at Weebly, announced the winners of the $10,000 scholarship that was offered to the Academy's MA Fashion Journalism students: Namrata Loka for her magazine Miraya, which explores the changing landscape of Indian fashion through the international lens, and Yarina Yao of Techion Studio, which bridges the gap between the technology and fashion industries.
"We intended to give the award to one student but after receiving the entries, we were truly overwhelmed and couldn't do it," says Chappell. "So we picked two winners who will each be awarded $5000."
Chappell invited both winners to the Weebly Headquarters in San Francisco on Friday May 13th to showcase their respective websites to employees and sharing their experiences working with the platform.
Other awards included:
Kate and Laura Mulleavy for Rodarte – Summer Internship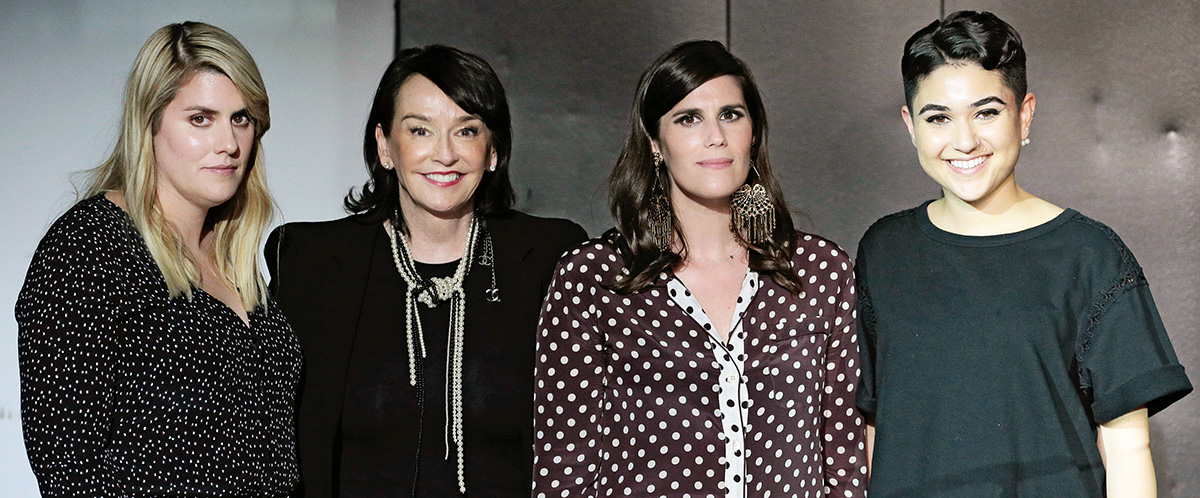 Celine Sohrabian, B.F.A. Fashion Design
The Council of Fashion Designers of America CFDA Scholarship Award – $10,000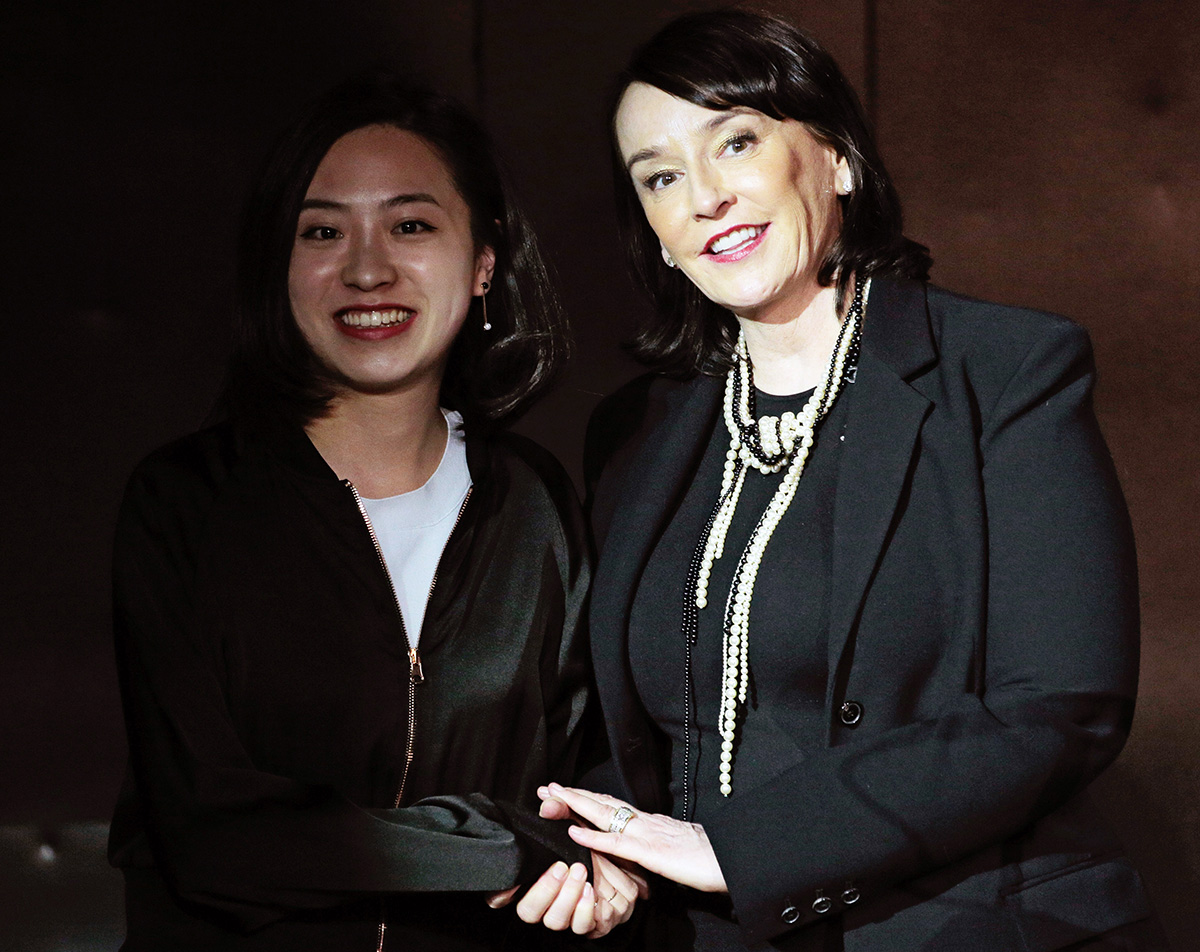 Bowen Tian, B.F.A. Fashion Design
The Council of Fashion Designers of America Geoffrey Beene Design Scholarship Award
Excellence in Technical Design – $5,000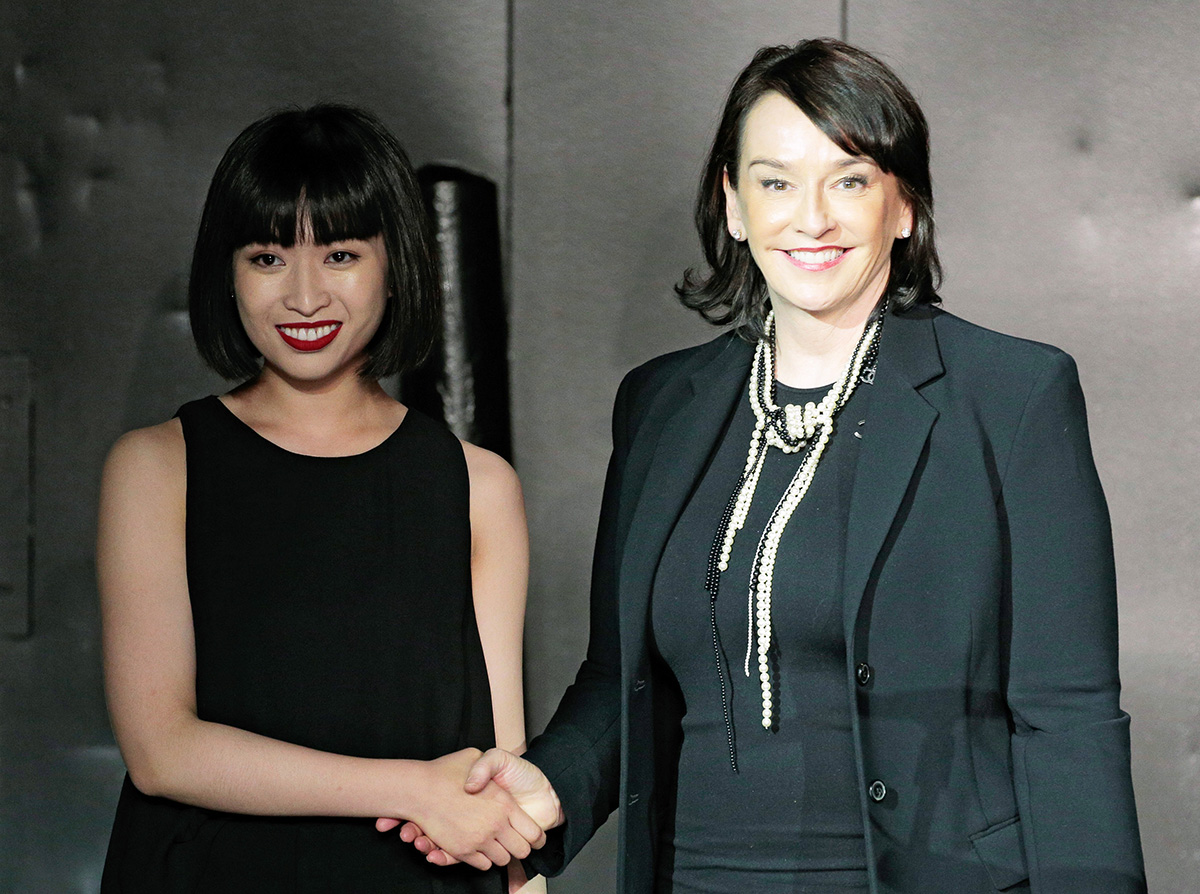 Wei Wang, B.F.A. Fashion Design
The Council of Fashion Designers of America Liz Claiborne Design Scholarship Award
Excellence in Technical Design – $5,000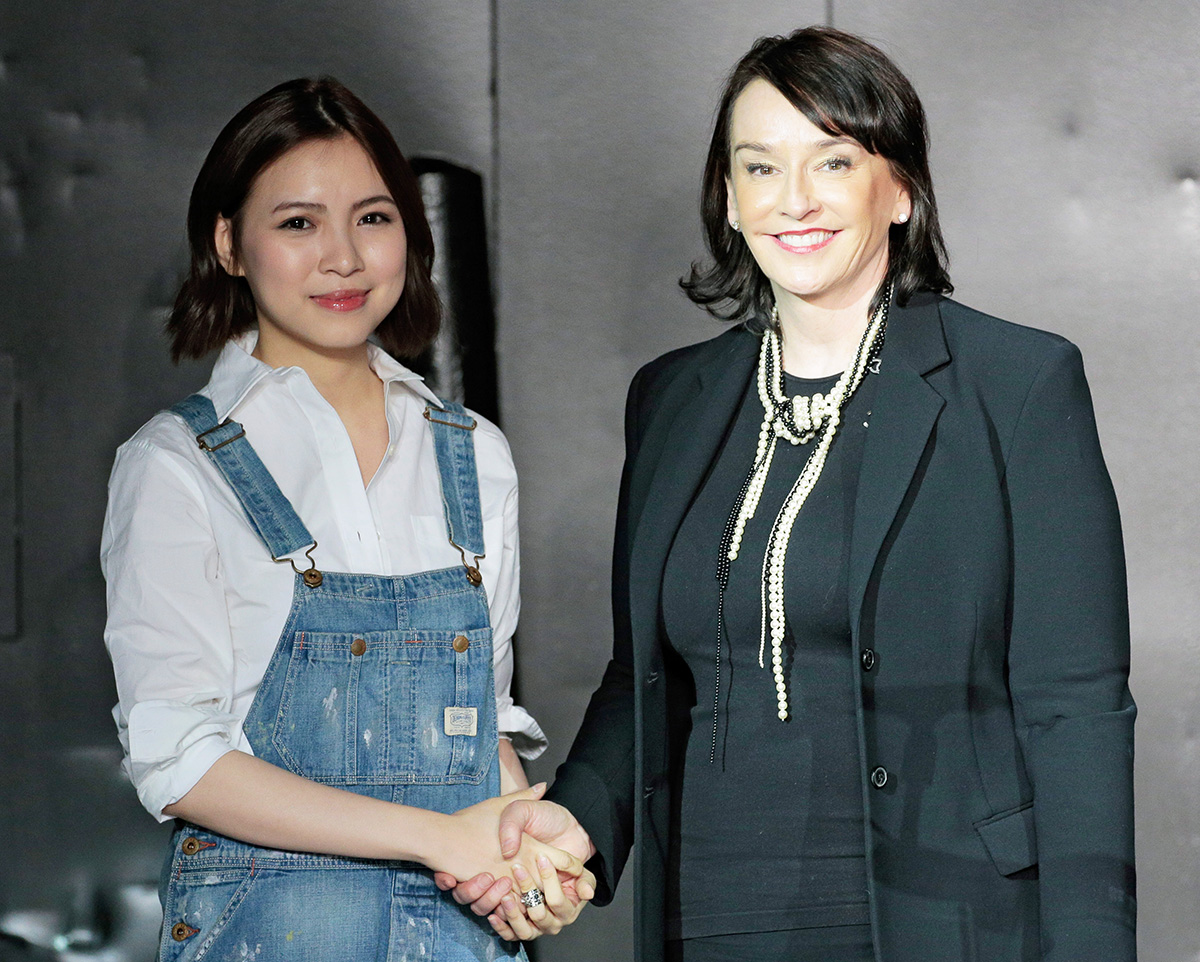 Uyen Chloe Tran, B.F.A. Fashion Design
Joe's Blackbook Scholarship for Best Womenswear Portfolio Scholarship – $10,000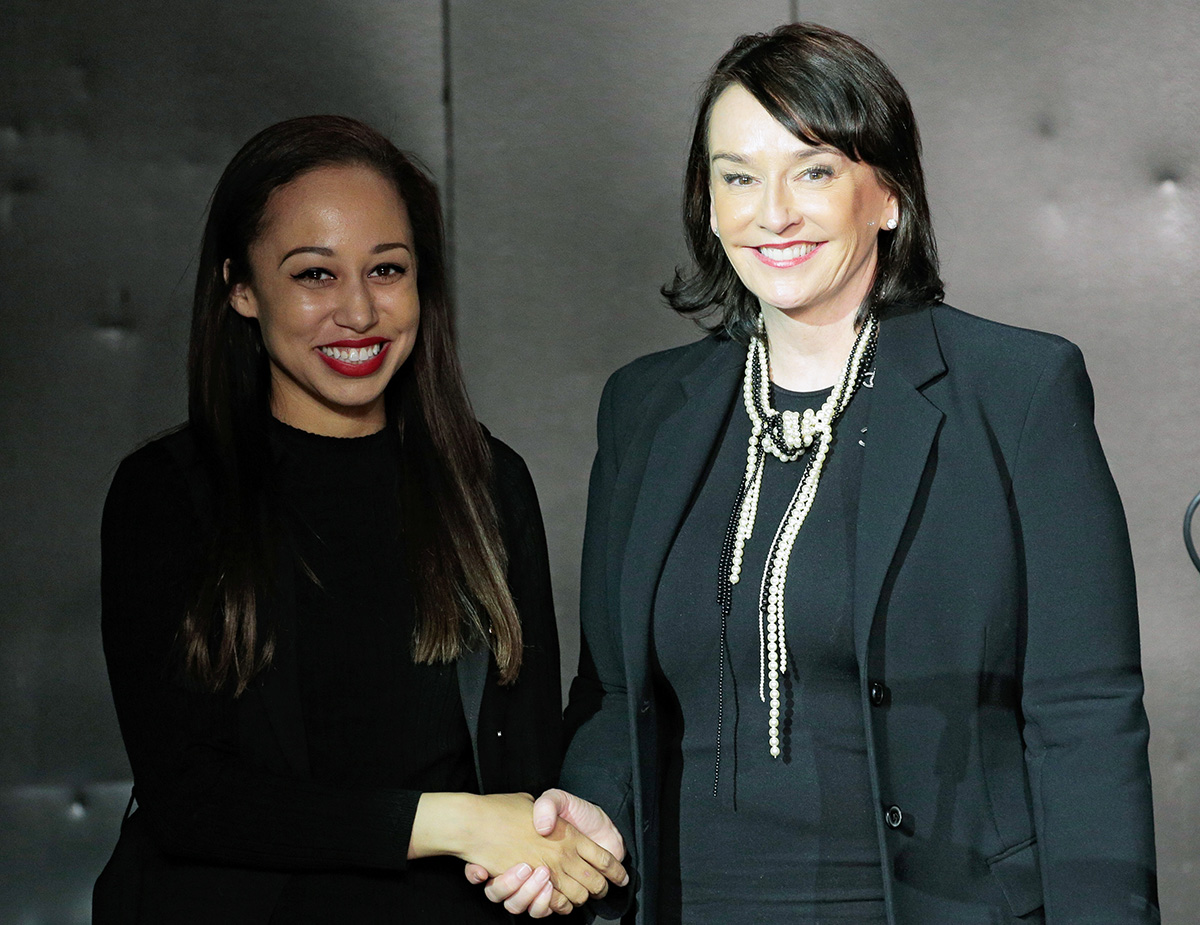 Amanda Nyamach, B.F.A. Fashion Design
California Fashion Foundation Scholarship for Menswear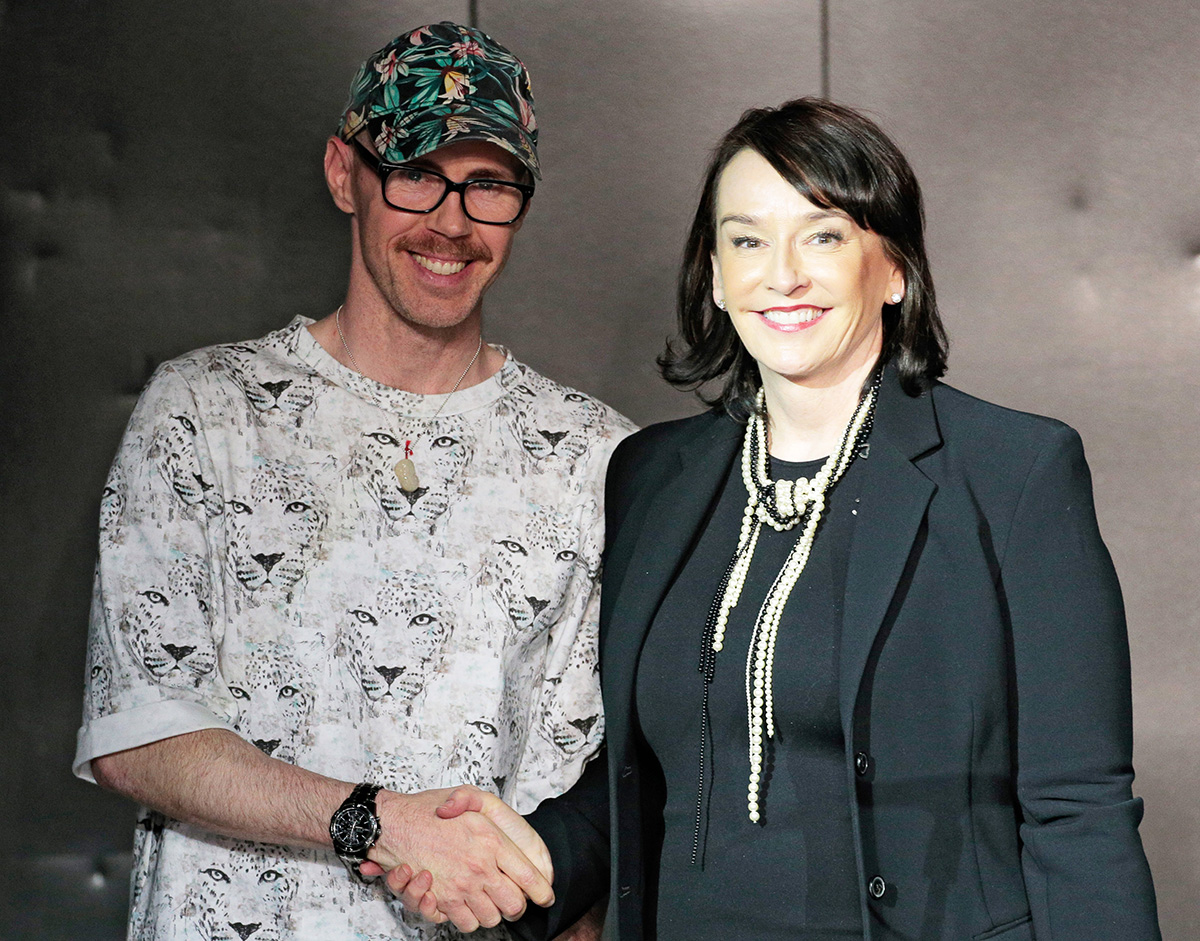 Ben Ellis, B.F.A. Menswear Design – $1,000
Mickey Boardman for Paper Magazine – Summer Internship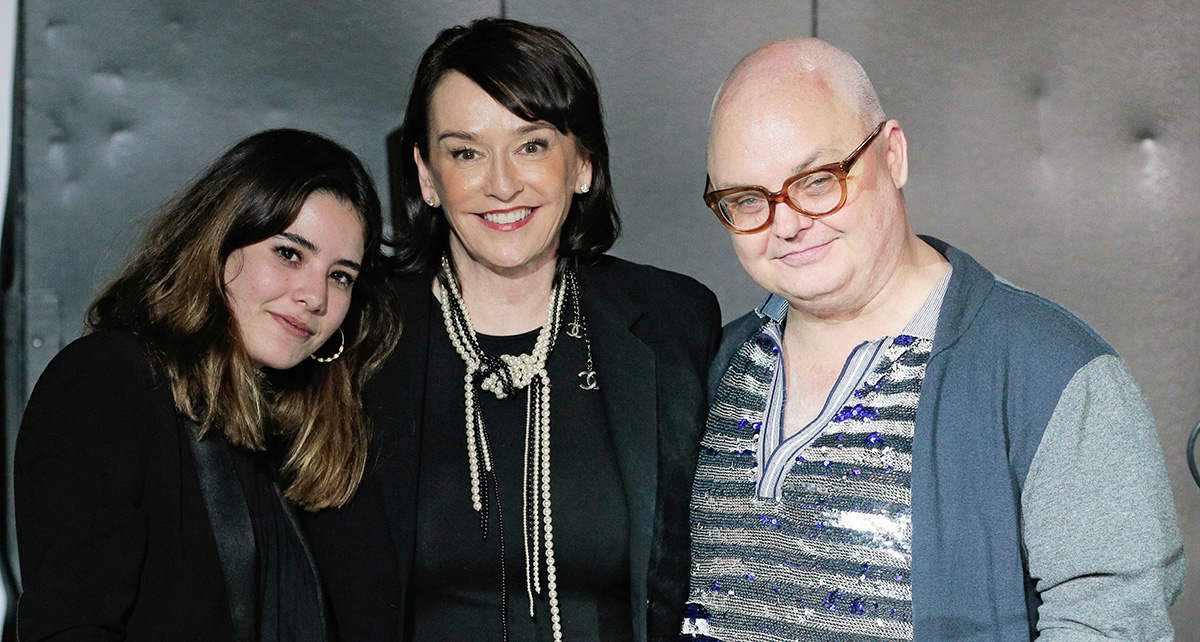 Sasha Leon, B.A. Fashion Journalism
Lars Byrresen Petersen for Visionaire – Summer Internship
Cecilia Zhang, M.A. Fashion Journalism
Flipboard Awards for Academy of Art University Fashion Journalism students with the most followed and engaged Flipboard magazines received iPads
Faye Harris, M.A. Fashion Journalism
Taisiya Vivien Moon, M.A. Fashion Journalism
Dairia Kymber Harvin, M.A. Fashion Journalism
San Francisco – Paris Sister City Scholarship Exchange in Paris, France
Study at Studio Berçot
Isaac Onofrei, B.F.A. Technical Design
Kori Johnson, B.F.A. Fashion Design
Study at L'Ecole de la Chambre Syndicale de la Couture Parisienne
Vanessa Nash-Spangler, B.F.A. Fashion Design
Alyssa Watson, B.F.A. Fashion Design
New Zealand Exchange at Auckland University of Technology
Wendy Xiaowen Zhang, B.F.A. Knitwear Design
In addition to Kate and Laura Mulleavy for Rodarte, Mickey Boardman, Editorial Director of Paper Magazine, Lars Byrresen Petersen, Digital Director of Visionaire, and Kim Chappell, Manager of PR and Community Development at Weebly, other guests included Alex Brownless, co-founder Arts Thread, Stephanie Sherwood, College Relations Manager of BCBG Max Azria Group, LLC, Andy Shearer, Senior Design & Innovation Recruiter at adidas, designer Ben Copperwheat, designer Zaid Affas, Jill Guthrie, College Design Recruiter for Abercrombie & Fitch, Katherine DeWitt, HR Manager at Abercrombie & Fitch, Douglas Evans and Colin Turek of YMA Fashion Scholarship Fund, Susan Ferguson, Director of Talent Acquisition at St.
John Knits, and Danielle-ah Nakashima, Senior Designer at St. John Knits and 2011 M.F.A. Fashion Design Alumna. Additional recruiters and executives were in attendance from Gap Inc., Old Navy, Pottery Barn, Williams Sonoma, Levi Strauss & Co., and Marmot Mountain.
Written by Tyler Drinnen and Faye Harris, MA Fashion Journalism.