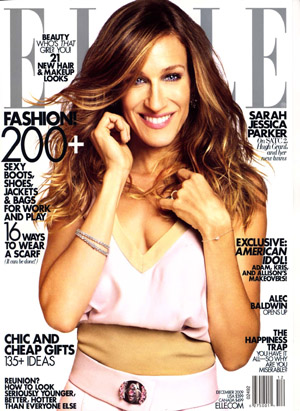 Former student Danny Roberts has been all over the press for his illustration work and his collaboration with Harajuku Lovers.  First in Women's Wear Daily and now he dives into the pages of the December issue of Elle.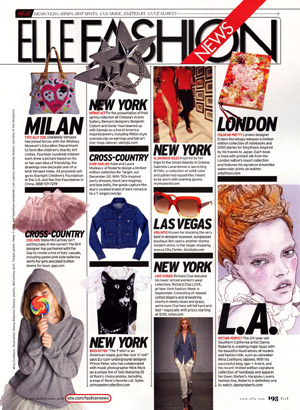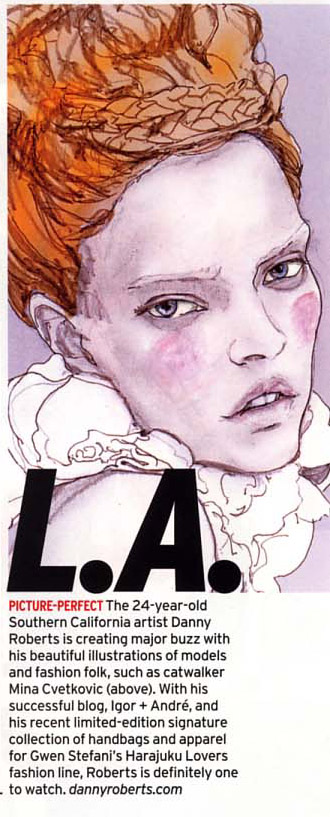 As you can see, the issue graced with Sarah Jessica Parker on the cover  includes one of Mr. Roberts's many whimsical illustrations of models (in this case Mina Cvetkovic) and gives love to his blog Igor+Andre.
It looks like Danny is doing pretty good.