Imagine yourself in a dark room. You're alone, and the only light comes from the night that surrounds you. While many in this situation might let fear consume them, for BFA fashion designer Dandan Huang, the darkness is comforting.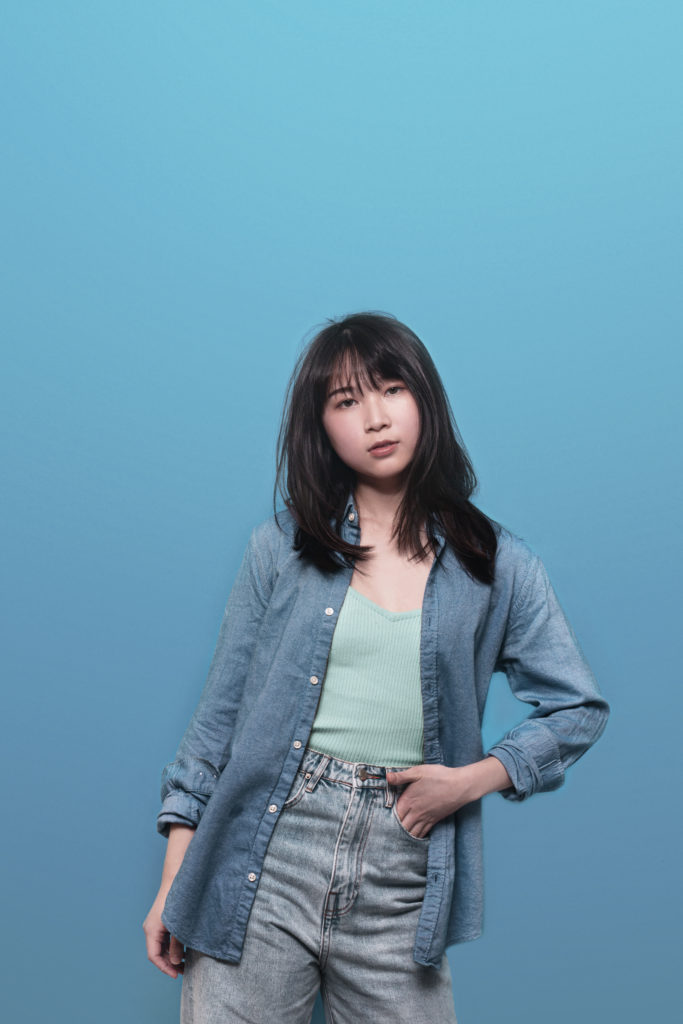 Inspired by endless nights sleepwalking, Huang's collection brings together the beauty and fear of dancing in the dark. It tells the story of a black shadow guiding her, fragile, hidden, but watching her like a protector, influenced by the sinister appeal of the night.
After discovering that emotions such as anger and anxiety can manifest through episodes of sleepwalking, she used upcycled garbage bags throughout her pieces to simulate the emotional trash we carry on a daily basis. "We carry these emotional burdens all the time," she shares. "Why do we hold on and refuse to let go of emotional baggage?" The ragged, torn and patched plastic bags become part of an unknown figure, adopting the ambiguous persona and acting as the soul of this mystical creature. The figures Huang imagines have frail legs, lanky arms, obscure postures and faces concealed by headwear garments. They're mysterious; balanced between real-life and fantasy.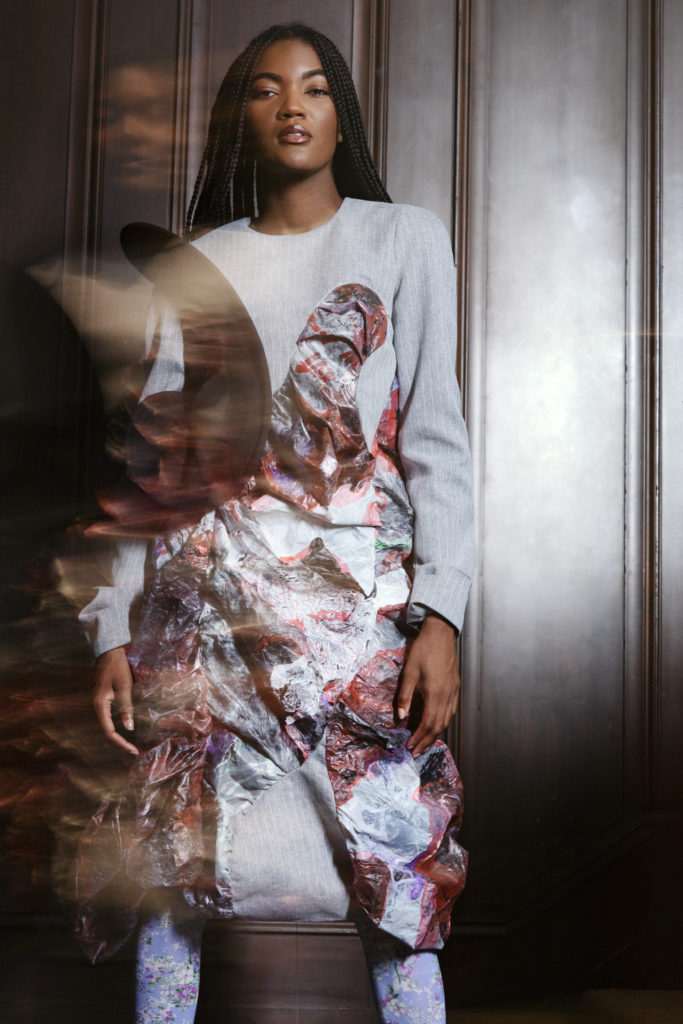 She used the forms and lines of mathematical graphs as a pattern, representative of one of her biggest anxieties from studying math. Her clothes take on a voluminosity which overwhelms physical form and exaggerates reality. Solid is woven with mesh, layered with the torn plastic bags and distorted into non-recognizable shapes. She favors asymmetric proportions and silhouette distortion, standing a little off-balanced to best recollect her old memories of being in the dark, and her shapes recall the imagery of mosquito nets protecting you from nightmares while you're sleeping.
That's not to say it's all bleak, however. Huang opposes the fear with pops of pink to infuse bright and soft tones to an otherwise grim color palette. In accepting the fear and admitting to a burdened past, this collection signifies an internal transformation, like a butterfly after metamorphosis.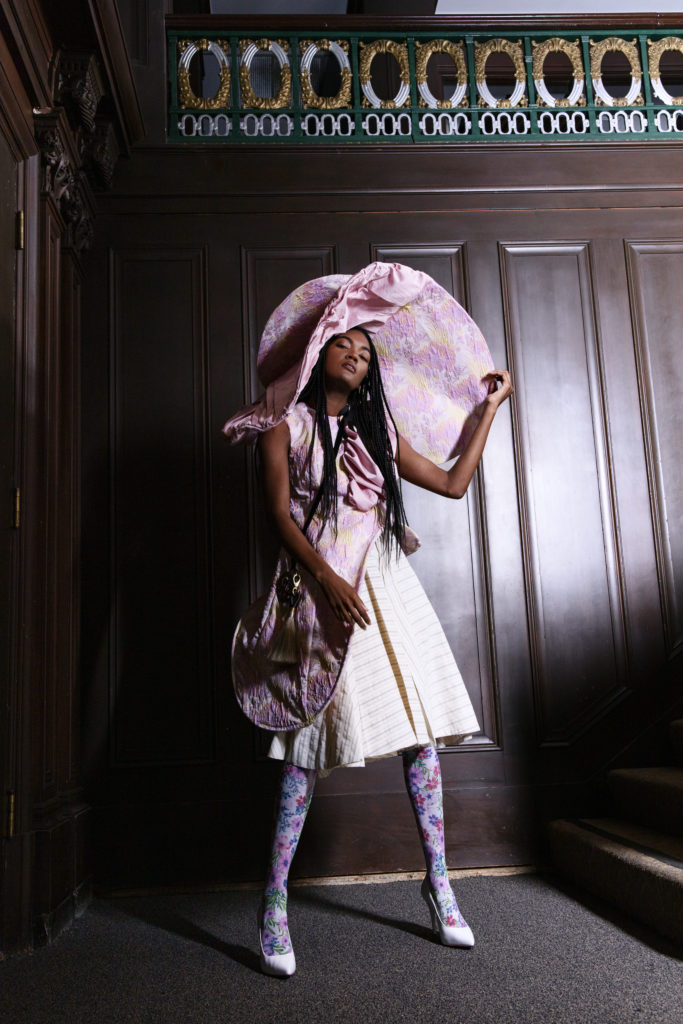 Words: Anna Vo, BA Fashion Journalism
Edits: Josh Walker & Ellie Dietrich
Photography: Danielle Rueda
Model: Sydney, Scout Talent Management