With the world embracing virtual reality as a business development tool, fashion industry turns to digital technologies for inspiration and markers of progress. CLO 3D software is the latest sustainable breakthrough in garment rendering and pattern construction. Fashion School Daily is proud to highlight its accessibility for the Academy of Art University School of Fashion students.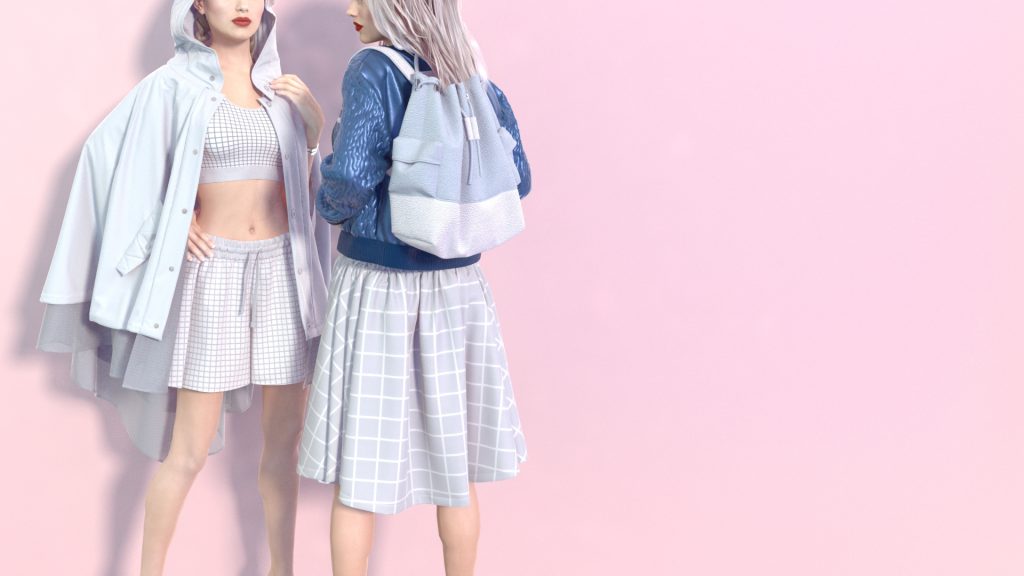 "The Academy is introducing CLO 3D in the fall as the FSH 334: Virtual Garment Development course," says the instructor Chelsea Snyder. "With more design companies using it, learning the ins and outs of the program helps students get a competitive edge in the job market." CLO 3D is here to stay!
Mastering the software is a must-have skill for fashion students interested in pattern-making. CLO 3D is compatible with 2D CAD programs (i.e. Gerber AccuMark) that help visualize the fit of a garment on a virtual model.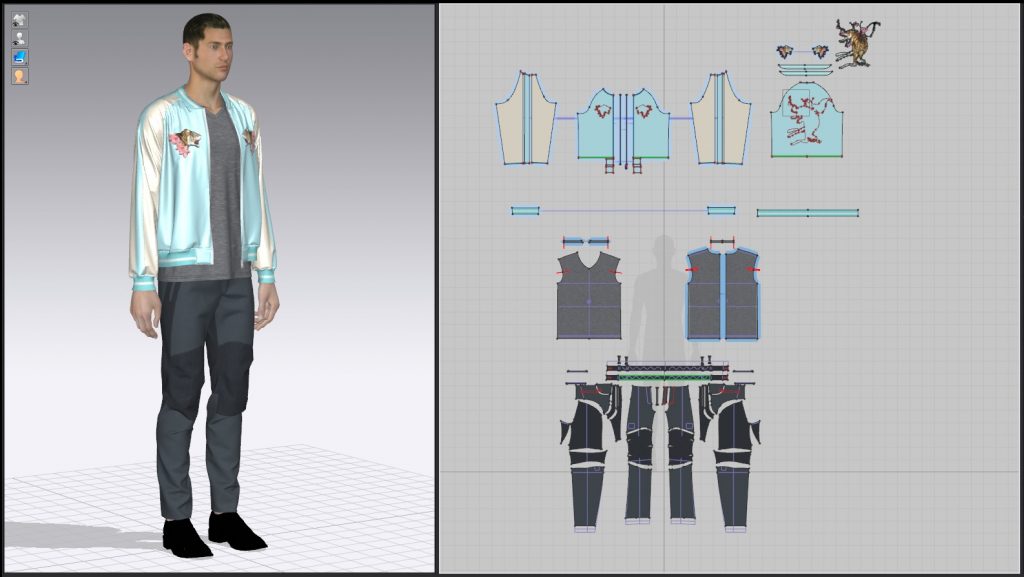 "You can simulate patterns onto a generic avatar or scan a person's body to recreate the figure of a client you're making your clothes for," remarks Snyder. FSH 334 students will work with the software's Enterprise edition enhanced with in-demand features for today's fashion industry.
CLO's Director of Operations, Daniel Seo, spoke with the American Fashion Podcast to dispel any professional anxieties. CLO 3D is not competition for designers, but their useful tool: "Designers can understand what patternmakers are doing because you see it actually happening. As you're making the changes to the 2D CAD pattern, you see it immediately reflected in the 3D environment. At the core of what we're doing, we're really trying to change the way that design is communicated."
Eventually, the human touch is required as you translate the idea onto a material to see how the garment looks and feels on an actual person. The CLO 3D process shortens the trial and error experimentation phase and results in a lot less textile consumption thanks to its extensive library of fabrics with their weight and other properties factored in. An economical solution, it reduces the industry's environmental footprint as well. CLO 3D is used in virtual prototyping, pre-fitting and e-commerce platforms.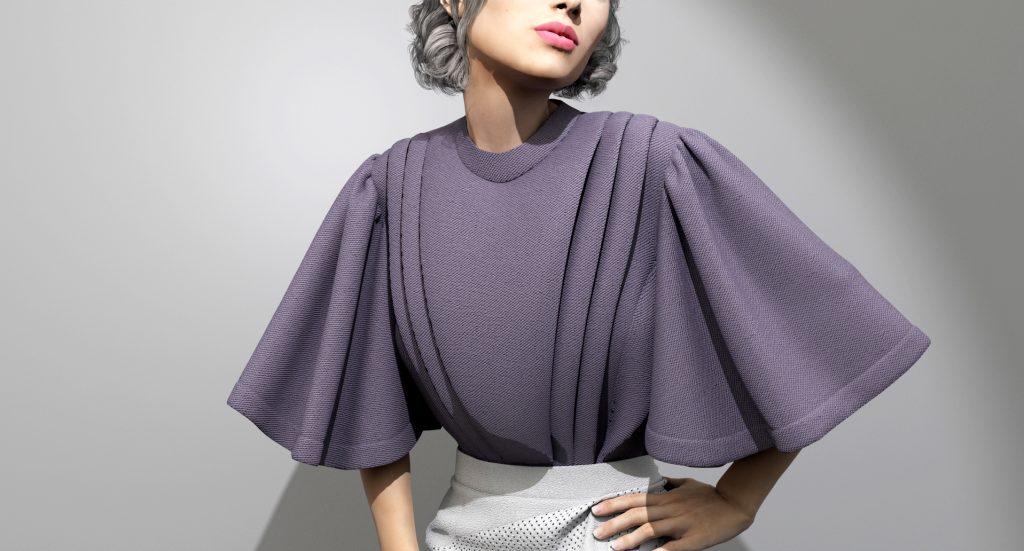 Ryan Teng, Business Development Manager at CLO Virtual Fashion, sees wide-ranging professional implications: "We need to see 3D as a language spoken across multiple jobs and not a separate step in the process. We've had multiple companies integrate CLO throughout each step of their Product Life Cycle; and the return on investment really happens. Our excitement to see CLO being taught at the Academy is matched by the excitement of the students able to learn it in school."
Having a certification in CLO will set Academy graduates apart from their contemporaries by equipping them with an in-demand skill sought after by major sportswear companies and famous fashion brands. FSH 334 is currently offered as an onsite class for the fall 2017 semester (prerequisites include Computers for Fashion and Level 1 and 2 in CDFP courses). Register asap as the class is likely to fill up fast.
Text by Nivetha Sundar (MA Fashion Journalism)