New York Fashion Week is an invitation-only industry affair. On February 13th, Fashion Journalism student Isabella Urbina had a rare opportunity to attend the Fall-Winter 2017 ready-to-wear presentation by a popular Spanish brand Custo Barcelona. Here is her collection review exclusively for Fashion School Daily.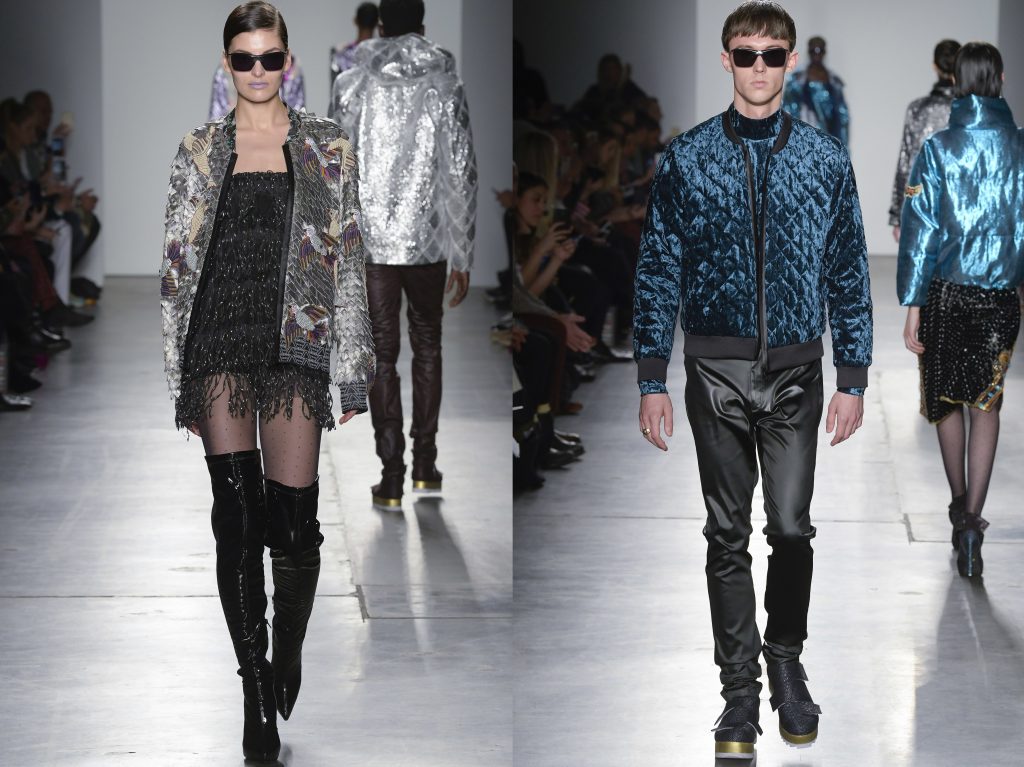 Designer Custo Dalmau has a full-force approach to prints. For his Fall/Winter 2017 Light Years collection, he unveiled eye-catching designs that capture the iridescence of the moment. The glittering lamé and metallic finishes on other fabrics shined under the intense lighting as each bulb overhead intensified in sync with the models who walked under them. The room turned to celebration as the club mini dresses together with PVC thigh-high boots and metallic bomber coats made their way down the runway. The garments reveled in adaptability between streetwear and eveningwear. The collection managed to maintain a funky vibe without appearing cheap. Custo manipulated your typical party store feather boa into something utterly wearable. The textures of patterned jacquard and cut-out frill dresses clung to the bodies of models. To balance the men's collection, the lurex fabrics were just as vibrant in the tailored coats and color-blocking accents. Kenzo's menswear show also confirmed a trend for snow-core suits. Instead of being submerged in gloss and animal prints (which, by the way, could have easily been a slight nod to Viva Rock Vegas), the ensembles kept a certain subtlety. Wearing Custo Barcelona is a way to be loud in any room without actually screaming.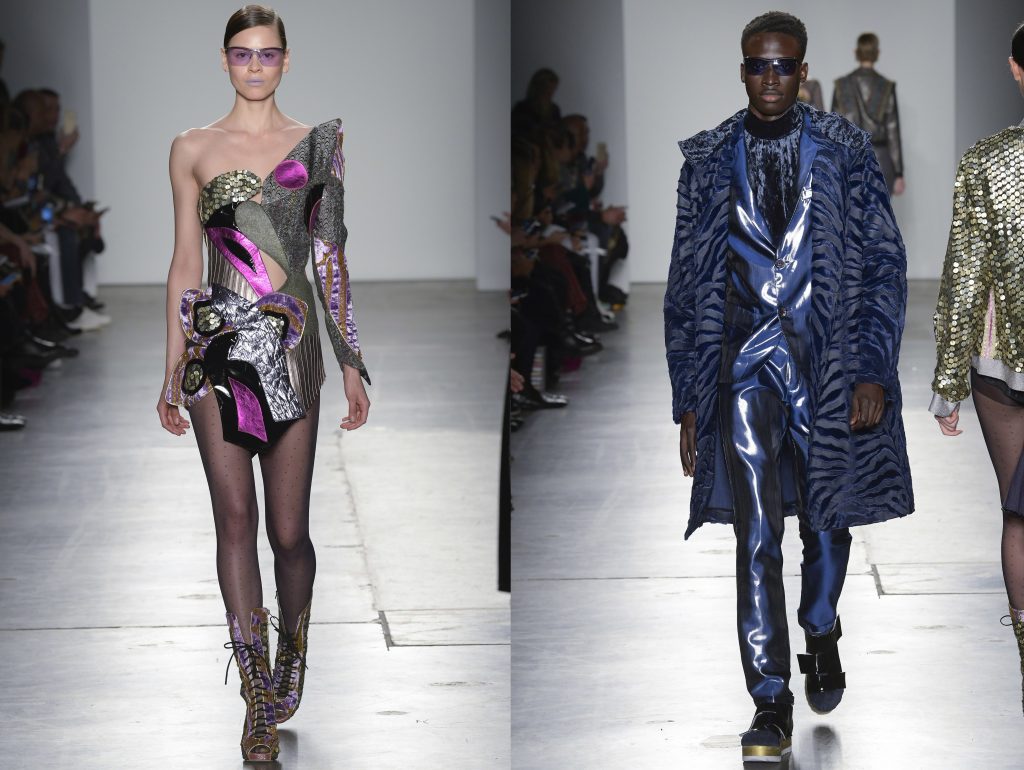 Text by Isabella Urbina, BA Fashion Journalism.