For BFA fashion designer Faith Winston, Thursdays were special. They were the day she would visit the Black and Brown Social Club Cypher in San Francisco's Mission District, a place she was able to feel free and be the best version of herself. But when the owner Larrey Dolsey announced in 2018 that the club was to be shut down, the joy she felt was short-lived.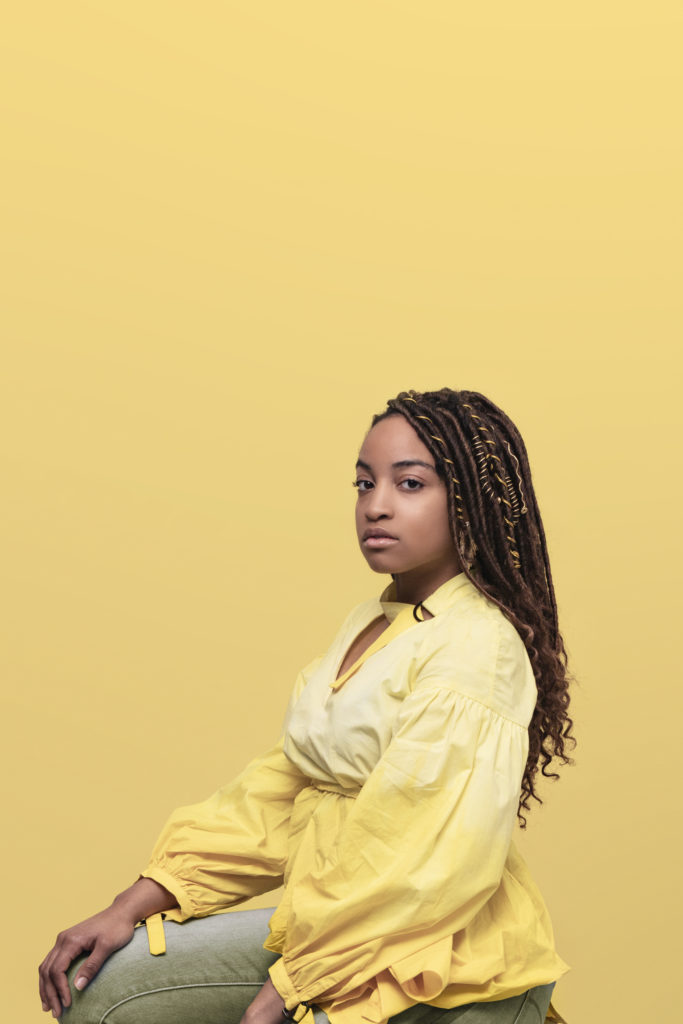 San Francisco used to be home to a thriving jazz and African American culture, but the remaining black population now makes up less than 10% of the city. It is something that has left the young designer feeling deserted and alone, and is the reason Winston based her thesis collection on her culture's disappearance. "I enjoyed going to the Mission so much," Winston shares. "I could sing, do poetry, whatever I liked. But that's been completely taken away from our people."
The oversized and abstract silhouettes throughout her collection represent that frustration, and the imposing and disproportional shapes showcase her feelings of being lost. Alongside that, the garments show glimpses of skin, offering a subliminal message of her vulnerability.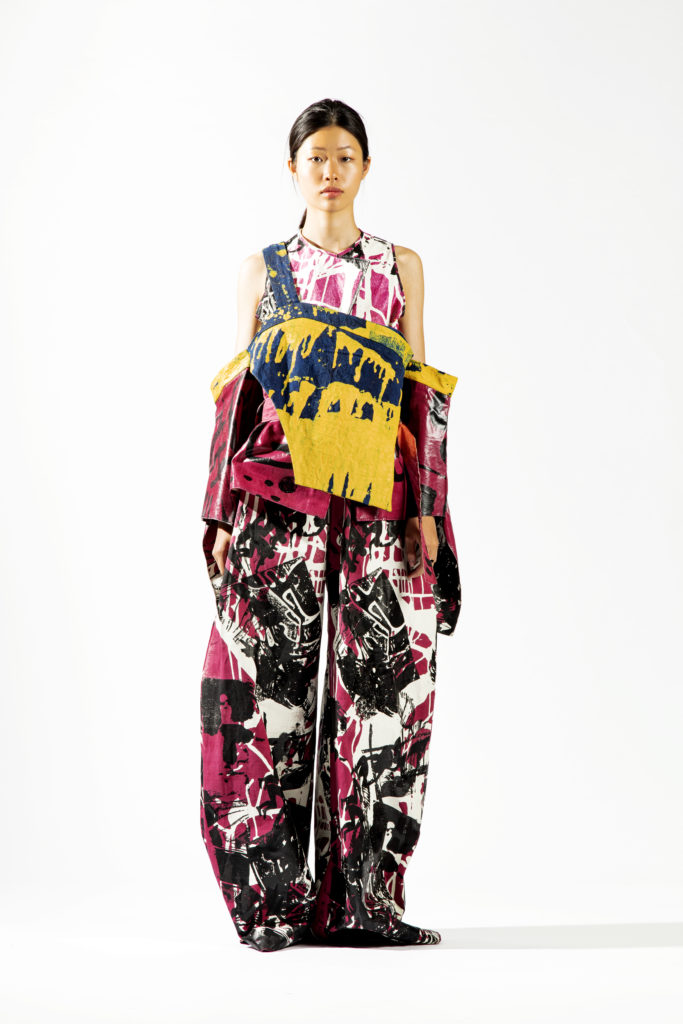 Winston's creations emerged from experimenting with round and pointed shapes, as well as a draping of canvas material. Her process began with shorts as the base, followed by layers of garments that later transformed into the overall outline. The open bottoms and tops involved a wrapping around the body, reached through a series of steps, allowing the clothes to adapt to an array of different sizes.
The designer's collection also features loose jackets and pants, dresses, skirts and tops. Negative space on the shoulders symbolize her search for identity and autonomy in the city. "I started using denim because it had structure, and that's what I needed in my life," Winston says.
With extreme print mixing and relaxed, yet bold silhouettes, the unisex collection is a visualization of women and men exposing their bewilderment. Through the multiple layering of the clothing, Winston isn't just sharing a six-piece collection, but what it means to live in San Francisco today.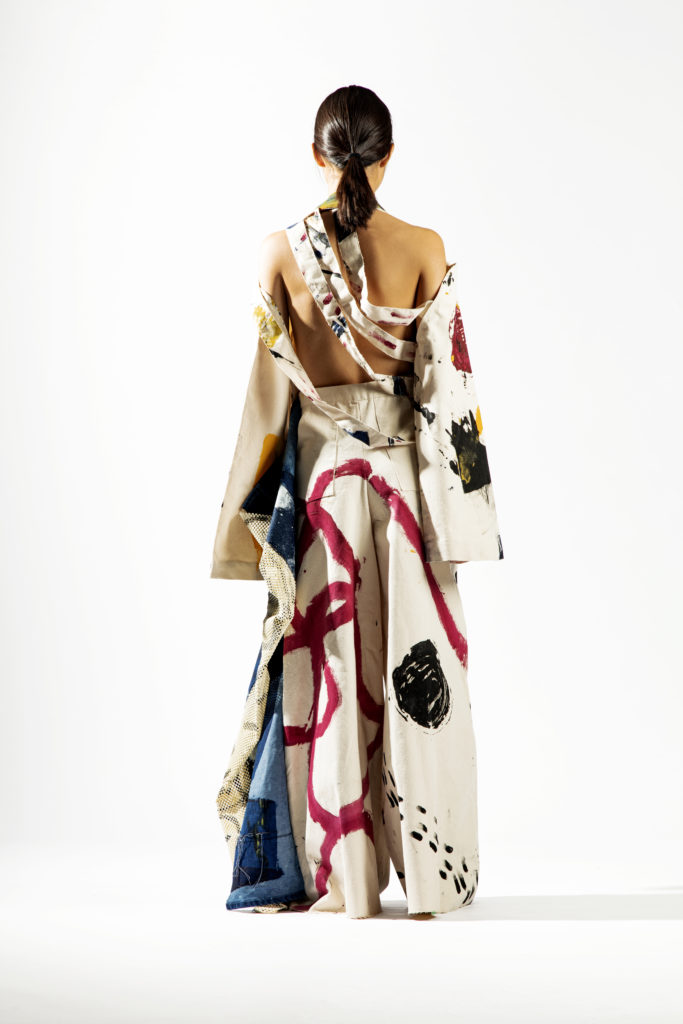 Words: Miroslava Espinoza, MA Fashion Journalism
Edits: Josh Walker & Ellie Dietrich
Photography: Danielle Rueda
Model: Tiffany, STARS Management