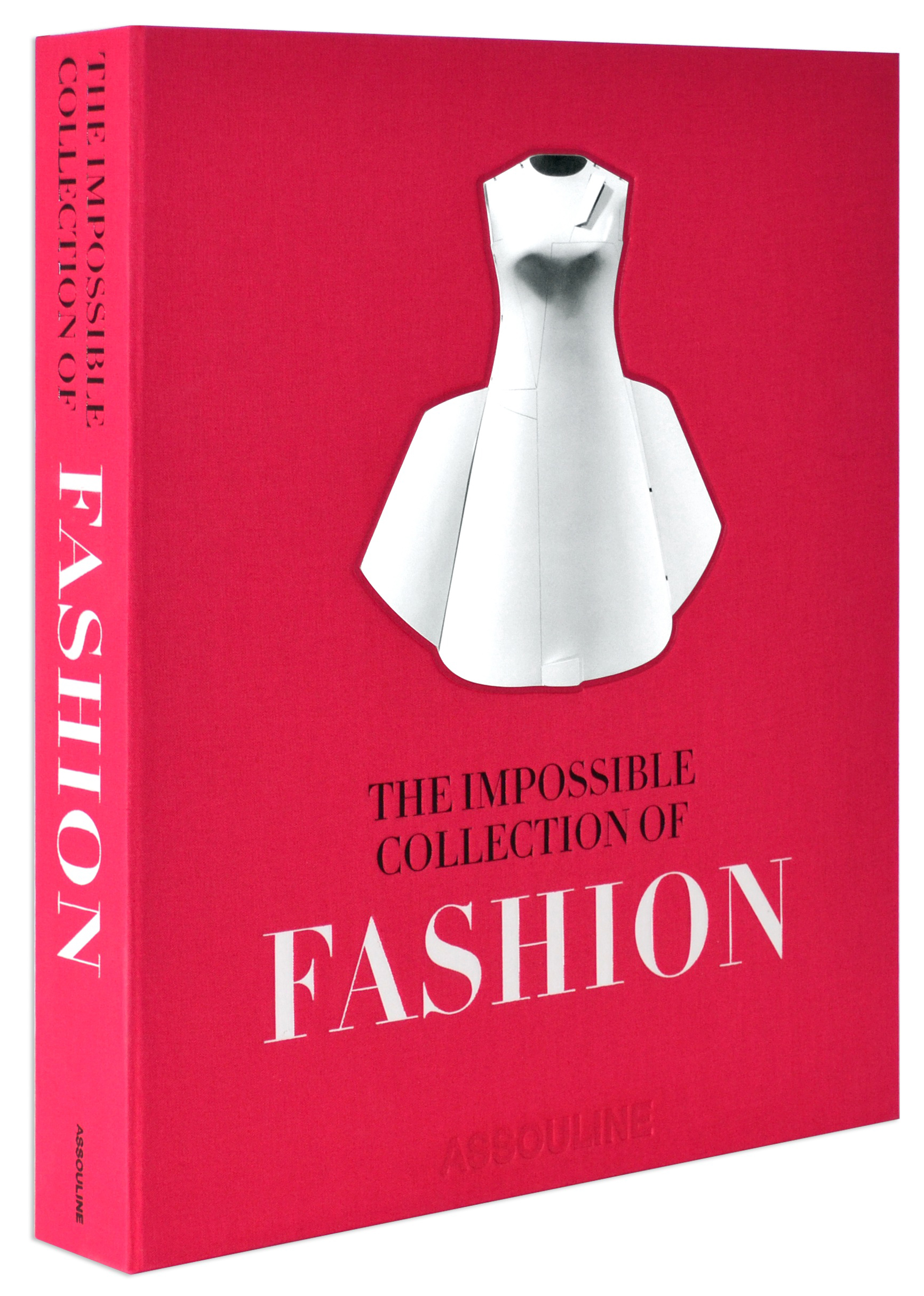 We are SO excited to finally announce this contest with ASSOULINE!
ASSOULINE, a leading publisher of luxury books, has recently released The Impossible Collection of Fashion. The book chronicles the 100 most iconic dresses of the 20th century, with text by Valerie Steele, Director and Chief Curator of the Museum at FIT. The "Impossible Collection" includes dresses from Cristobal Balenciaga, John Galliano, Vivienne Westwood, Yves Saint Laurent, and many more.
Contest Details:
In celebration of this book, ASSOULINE and the School of Fashion are holding a contest. We are asking all Academy of Art University students, "What would you include in your Impossible Collection of Fashion?" Students can submit a photograph or sketch of an original dress design or something created by another designer, with a brief explanation of why they think it deserves to be included in the Collection. All submissions can be sent to aaufashion@assouline.com.
Prize:
The Impossible Collection of Fashion will be donated to the Academy of Art University library in the name of the winning student, and the student will personally receive 3 books from Assouline's CFDA Collection. This contest is only open to Academy of Art University students.
About Assouline:
Renowned for their highly original graphic concept, ASSOULINE books and luxury gift items are works of art that capture culture and bring it to life. The spirit and savoir-faire of the company have contributed to the creation of a unique and eclectic, chic and elegant brand that is immediately identifiable. ASSOULINE has published over one-thousand titles across international markets on subjects including fashion, art, architecture & design, gastronomy, photography, travel, and viticulture.
For more information & to view the entire Assouline collection, visit www.assouline.com.
Submissions for the Impossible Collection Contest will be accepted from
November 24th to December 15th, 2011
For details, rules, and regulations, visit www.facebook.com/academyofartfashion and www.facebook.com/assoulinepub
 BONNE CHANCE!
Below are some of the gorgeous dresses included in the Collection.