The School of Fashion graduate designers are combining their talents and ideas to create two collaborative collections that will be showcased at NYFW: The Shows on September 9, 2017.
Watch the live webcast of the show at 9:00PM EST / 6:00PM PST
Collaboration: Lam and Rodriguez with support from Oliver-Palanca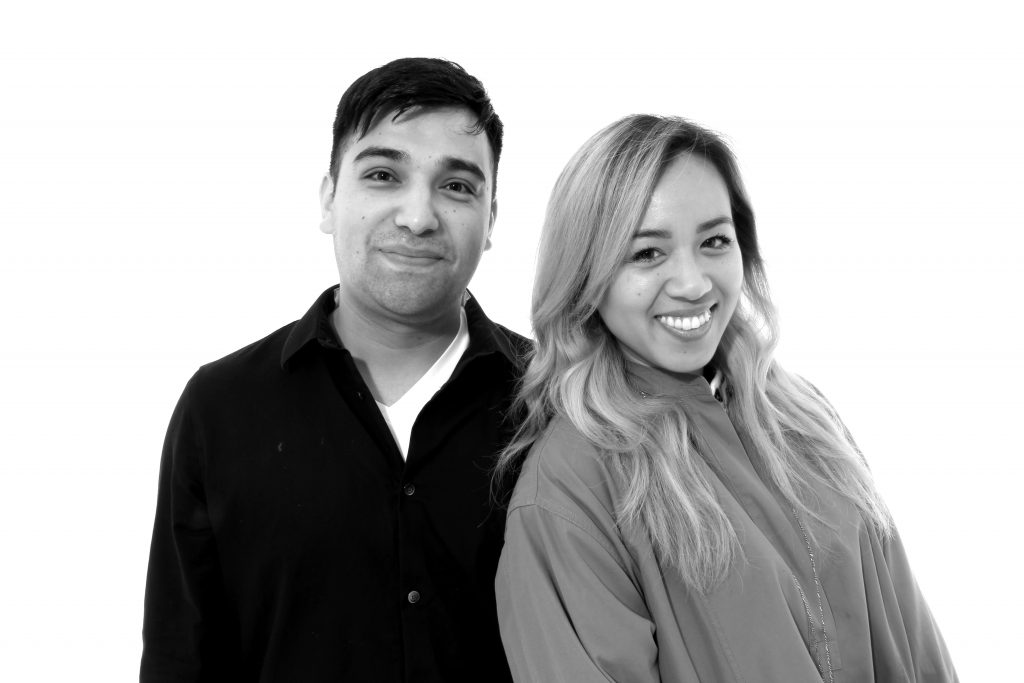 Dina Marie Lam, MFA Fashion Design, was born and raised in Los Angeles, CA. Inspired by the myriad of emotions surrounding her aunt's recent passing, Lam wanted to convey a feeling of transition in her collection. She selected soft and luxurious materials to evoke warmth and comfort. Additionally, she was inspired by those who demand the best in fabric, function, and form and states, "The collection is simply for the dope and opinionated girls". Lam was honored with the BCBG Max Azria Super Intern (2017) recognition, presented annually to one outstanding intern across the entire company, and was selected for the CFDA Fashion Future Graduate Showcase (2017).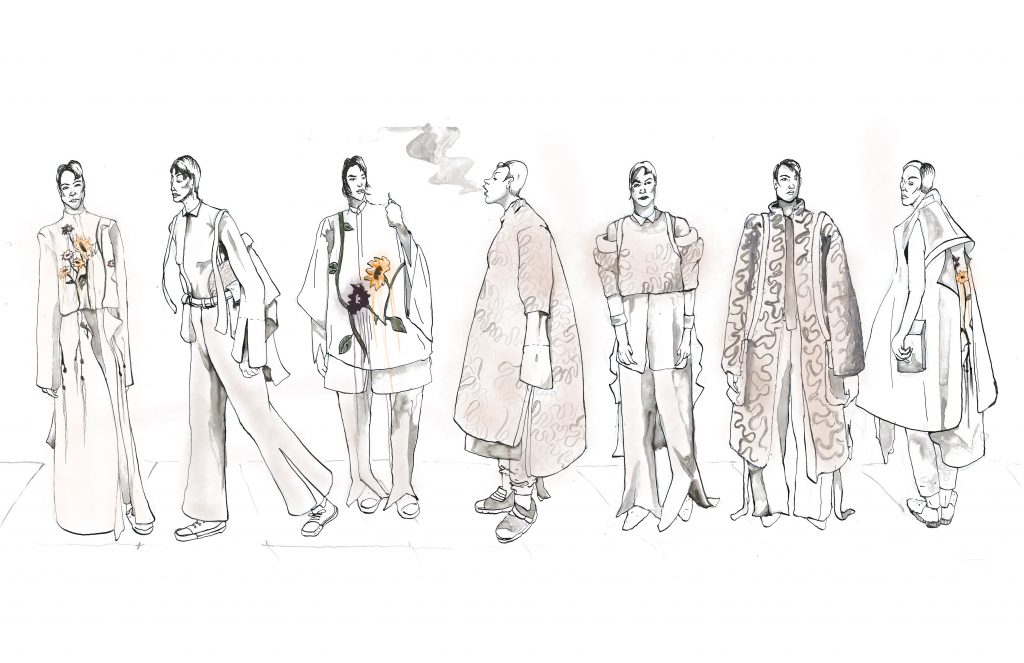 Carlos Rodriguez, BFA Womenswear, was born in Mexico City, Mexico and grew up in Clarksburg, CA. He was asked to collaborate with Dina Marie Lam to create the embroidery details for her collection. Here, Rodriguez uses a mixture of traditional hand and machine embroidery techniques to enhance the contemporary feel of the garments. Recently, Rodriguez interned at tech-fashion start-up Savitude.
Rheanna Oliver-Palanca, MFA Fashion Design, was born and raised in Kennebunk, ME. She created knitwear for the collection that mimics Lam's own prints and Rodriguez's embroidery. The knitwear is made of wool blends to enhance the sense of warmth and comfort that Lam's collection was inspired by. Oliver-Palanca was selected for the CFDA Fashion Future Graduate Digital Showcase (2017).
Collaboration: Klebanoff and Jadallah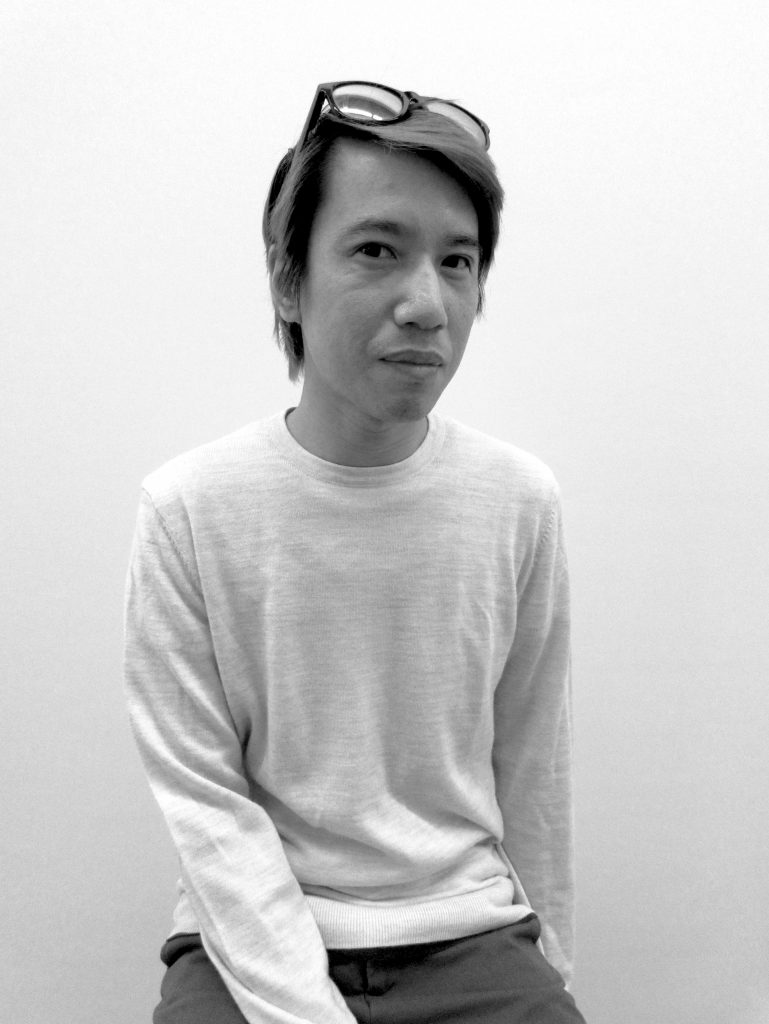 Cana Klebanoff, BFA Knitwear Design, was born in Queens, NY. Inspired by the armor of a Japanese samurai, as well as nature and the architecture of the castles, Klebanoff's collection communicates wearable comfort alongside a sense of pride and strength. Klebanoff interned for Joseph Domingo (2011-2014), participated the menswear division of Joe's Blackbook (2016), and was awarded the San Francisco-Paris Sister City Scholarship Exchange to study for a full academic year in Paris, France at Studio Berçot (2017-2018).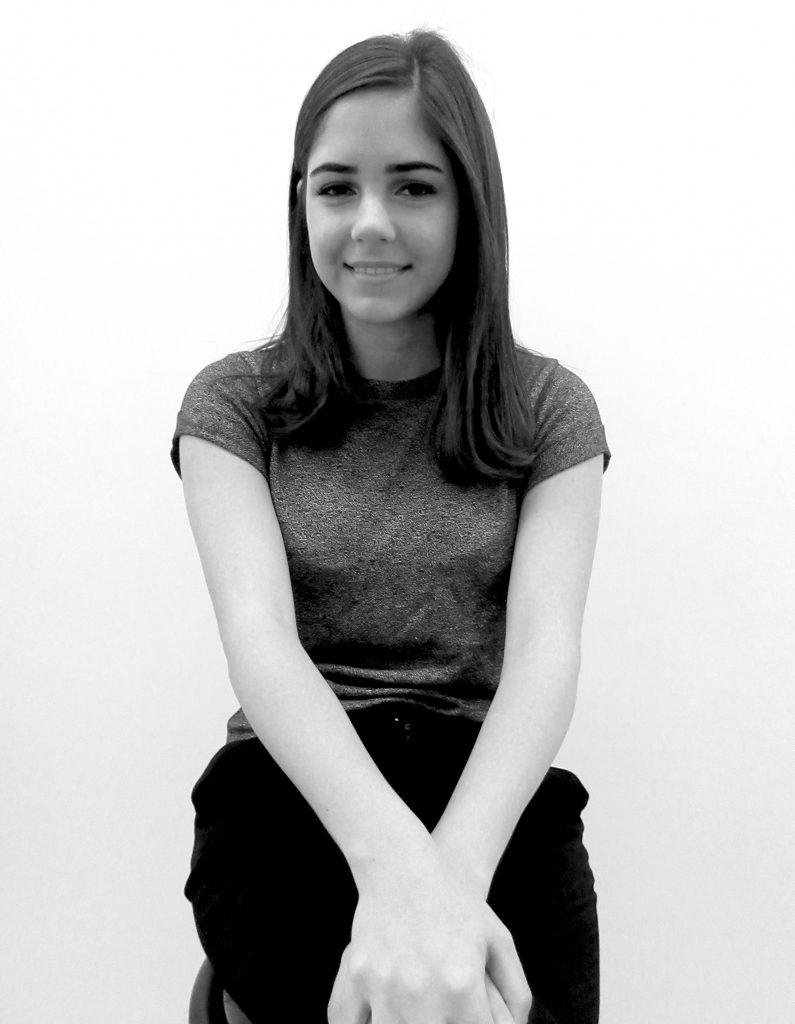 Joanna Jadallah, BFA Menswear Fashion Design, was born in Chicago and raised in Orange County CA. For this collection, Jadallah was inspired by the strength of her ancestors who were born and raised in Palestine, and forced to leave everything behind during the 1948 Palestinian Exodus (referred to many who lived through it as 'Nakba', meaning 'disaster' or 'catastrophe'). This collection captures the beauty of her culture and conveys elements of the story of her ancestors.