There's nothing quite like a little sisterly bonding – unless of course one or more of your sisters are homebody hermits, mentally unstable, or guilty of homicide. In Beth Henley's Pulitzer Prize-winning tragicomedy Crimes of the Heart, sisters Babe, Meg, and Lenny Magrath (portrayed by Academy of Art University's School of Acting students Zoe Foulks, Amanda Cassavella, and Valerie Compton) find solace in each others company as they prepare for Babe's impending murder trial.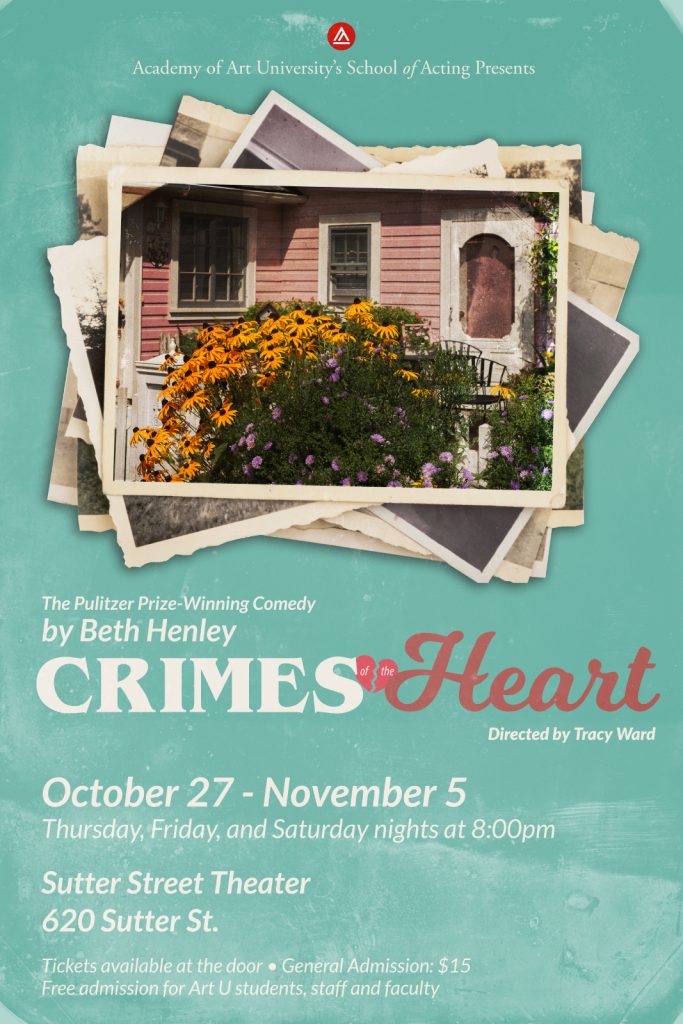 No production would be complete without an accomplished stage director. Under the watchful eye of Academy of Art University's School of Acting Executive Director Diane Baker, longtime Academy instructor Tracy Ward was tasked with running the show.
Although she's directed productions for other schools, Ward said this was her first time working with Costume Design students at the Academy. "I worked with the Costume team; they sent me pictures of possible choices with the cast members in them, and we went from there… [the costume design students] pitched to me at the very beginning and I made some suggestions about the place and characters," Ward said. Any successful stage production relies on hard work and the collaboration of many people working behind the scenes. The acting students were happy to share the spotlight with their backstage helping hands, Academy Costume Design student Laura Caraway, Deinte Lewis, and Porscha Ye.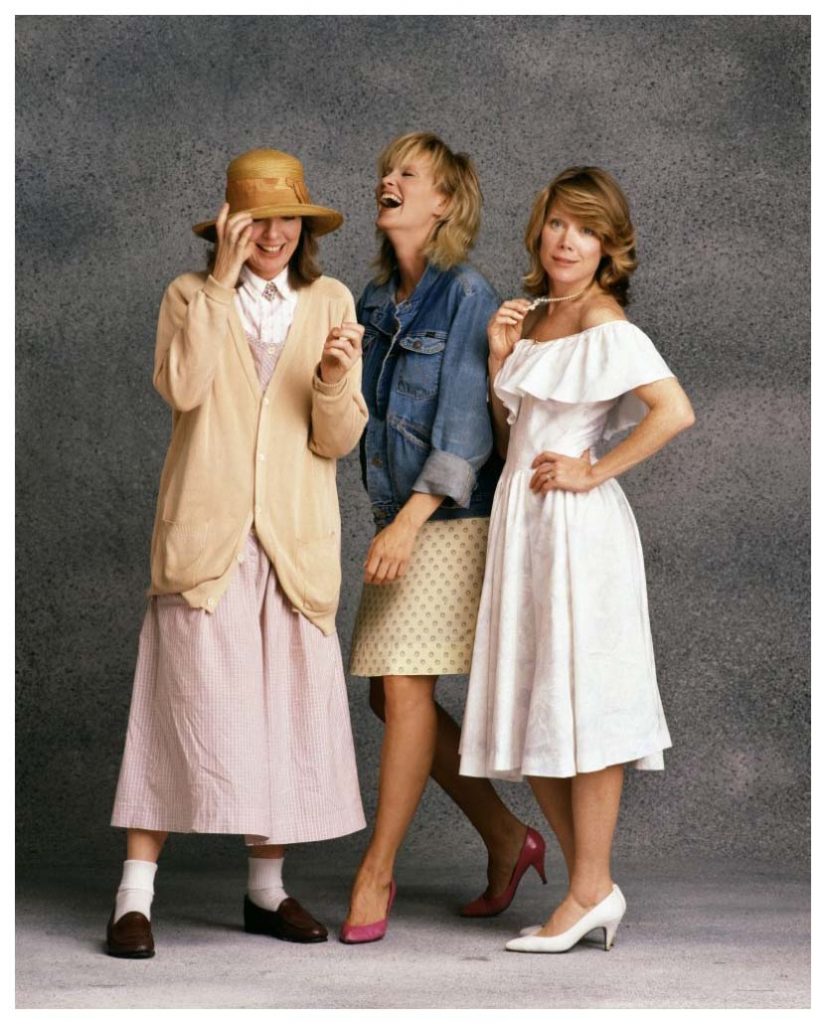 Caraway took the lead on the costume front with assistance by Lewis and Ye, all of whom were instrumental in helping to transport the audience back in time to the 1970's South. Their responsibilities were far-ranging, Caraway said, including "fittings, pullings, alterations, hair styling, tech rehearsals and renderings, read-throughs… it was a very extensive job." In an era known for modest, retro-graphic floral tunic dresses and iconic fluffy ringlets updo hairstyles, ensembles in shocking fuchsia, mottled mustard, and emerald green were all seen on the stage to bolster this period piece.
"The script itself was an inspiration, as well as the '70's era," Caraway added. "We decided to research Mississippi and farmer clothing in that region at the time, and we watched parts of the movie for more influence." The budget for the costumes was a generous $500 limit. "[We pulled] from A.C.T. and Theater Works for costumes. Also, Goodwill and Thrift Town in the Mission," she said, adding that  "the show was well communicated between the two parties via in-person communication at rehearsals, tech, fittings, and emails." This collaborative effort between the School of Acting and Costume Design students is a good match for both entities; Acting students can spend less time worrying about their costumes and instead focus more on their performance, and Costume Design students gain valuable hands-on experience working backstage and honing their craft. It's a symbiotic relationship of sorts, and it holds a great deal of promise for aspiring future students in their respective programs.
Crimes of the Heart will run three more performances at the 620 Sutter Street Theater from Nov. 3-5. The show begins at 8:00PM and tickets are $15  at the door, but free to Academy students, staff, and faculty.
Text by Kahea Montgomery, MA Fashion Journalis student and Fashion School Daily intern.