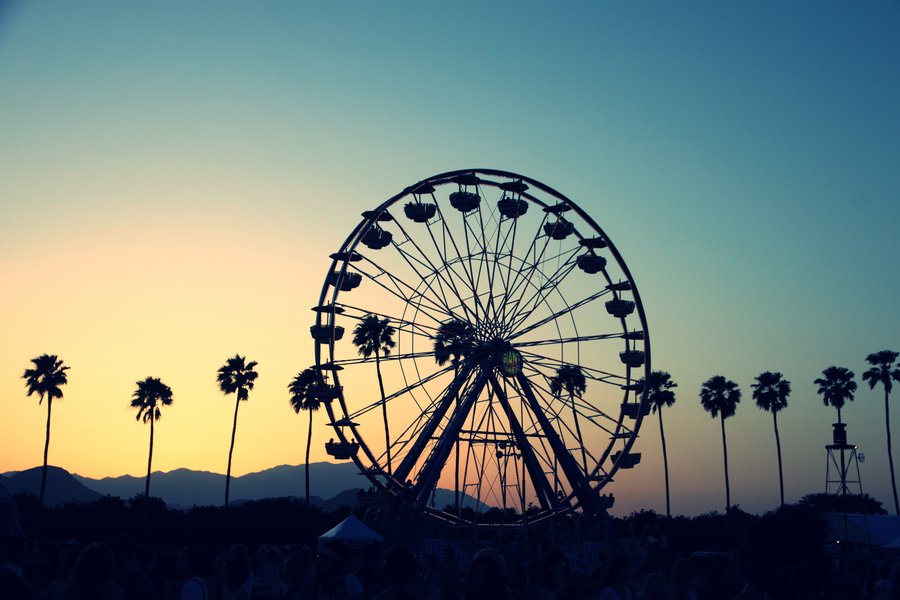 Photo Courtesy of Deviant Art
Just yesterday, Coachella released their 2012 lineup via Facebook and Twitter. The headliners are The Black Keys, Radiohead, and Dr. Dre & Snoop Dogg. The much anticipated return of French electro-duo Justice is not to be missed, we can't wait to hear their new rock-infused sound, as well as the reunions of Mazzy Star and At the Drive-In, and new material from The Shins. And Florence + the Machine is sure to have a stellar performance as well.
But – like any music festival vet knows – the real gems are the lesser known acts, the fine print if you will. Neon Indian always puts on a great show, as do The Vaccines, Metronomy, and Lissie. One of our personal faves and probably one of the most talented artists out there right now, Gary Clark, Jr. also made the cut – we fell in love with his bluesy sound during a private concert at John Varvatos in SF. Other notables: Santigold, Beirut, The Weeknd, Gotye, Bon Iver, M83 – okay this could go on for days, and we've barely even touched on the stellar electro artists on the roster (Swedish House Mafia, AVICII, David Guetta, Calvin Harris – just to name a few). We do have to take a moment to saluate the Bay Area bands holding it down this year – tUne-yArDs and GIRLS – though we wish there were more.
Let the countdown begin – only 93 days until weekend 1! Who are you most excited to see? Let us know in the comments below!
P.S. Tickets go on sale this Friday, January 13 at 10 AM – they're sure to go quick! And if you hadn't heard, Coachella will run for two weekends this year. Weekend 1 is April 13-15, and Weekend 2 is April 20-22.
Follow the jump for the full lineup!