In one corner, we have Cintra Wilson , the "Critical Shopper" for the New York Times . In the other corner we have the new JC Penney store in Manhattan. Wilson struck first with her not-so-nice review of the store – and from there, the fighting just got dirty.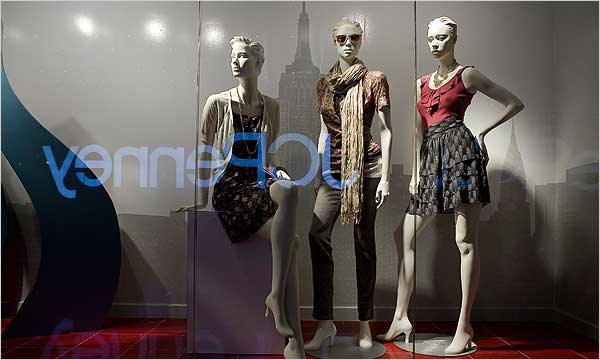 Photo credit: Donna Alberico for The New York Times
She definitely took of the gloves for this article – here's an excerpt that caused a lot fuss:
It has made a point of providing clothing for people of all sizes (a strategy, company officials have said, to snatch business from nearby Macy's). To this end, it has the most obese mannequins I have ever seen. They probably need special insulin-based epoxy injections just to make their limbs stay on. It's like a headless wax museum devoted entirely to the cast of "Roseanne."
Ouch…
And what's wrong with Roseanne? I happen to love that show.
Nonetheless, the article caused reality show-worthy drama in the fashion and journalism worlds. Arguments were made, editors got mad, JC Penney was devastated and mannequins all over the world started to become anorexic.
Then, in an effort to alleviate the whole situation, NY Times writer, Clark Hoyt wrote an apology piece titled "The Insult Was Extra Large" (clever, huh?). The damage control (although, the damage was beyond control at this point) included a statement from Bill Keller, the executive editor of The Times. He said that the article "would make a fine exhibit for someone making the case that The Times has an arrogant streak." He also said that his mother was a shopper at JC Penney and she said that Wilson's review was "snotty."
Busted. Wilson indirectly took a stab at Keller's mom – and we know where that could lead.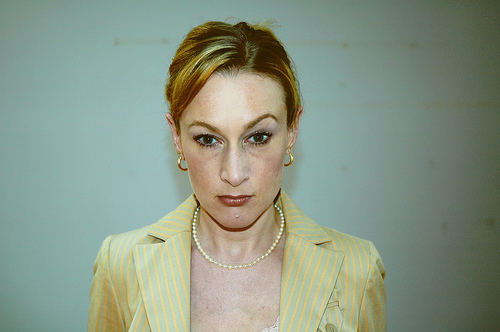 Cintra Wilson: Critical Shopper and accused JC Penney hater
In the end, Wilson did the right thing with an apology of her own in Hoyt's article:
She pointed out that the column had good things to say about the store — an enthusiastic sales associate she encountered, "big, clean and well-tended" dressing rooms and a "remarkably smart" strategy of catering to larger-sized women and men. "This niche has been almost wholly neglected on our snobby, self-obsessed little island," she wrote. "New York boutiques tend to cater to the stress-thin morbidly workaholic, Pilates-torturedManhattan ectomorph."
She also wrote…
"I very much regret that my J. C. Penney article in The Times caused any wounded feelings whatsoever, particularly to people who already feel they take more than their share of abuse from our very shallow and ridiculous society." She said, "I sincerely apologize."
This, by far, was the best fashion throwdown of the year. Actually, the year is not over yet. And the article may have been mean and scathing, but it was an entertaining read. Even so, it would've been nice to see Wilson and a rep from JC Penney in a UFC match.
What are your thoughts on this whole ordeal? Blown out of proportion? Or was it enjoyable and entertaining?
Read Wilson's article, "Playing to the Middle" by clicking here and read Clark Hoyt's article, "The Insult Was Extra Large" by clicking here