UK-based independent media platform Fashion United interviewed Christopher Cabalona, BFA Fashion Design. as one of four standouts from this year CFDA Fashion Future Graduate Showcase which presented onto the fashion landscape 52 graduates from 12 schools across the nation:
What inspired your graduate collection?
My graduate collection was inspired by the purity of clowns from the early 1900s. My collection is not envisioned to be humorous or childlike, rather, I want to show the contradiction of being enthusiastic while presenting taste and refinement, to honor the clown's dramatic spirit by adapting their traditional loose-fitting outfits and transforming them into polished and tailored garments. Today people think of clowns as frightening and up to no good, but for me clowns signify joy and optimism for those suffering from sadness. I wanted to bring awareness to the social issue of depression, such a sensitive topic to many people.
What was the most challenging part of its conception or creation?
My design aesthetic used to be extremely playful and colorful, until my design professor recommended just using canvas and muslin to create my whole collection. I was planning to use lightweight wool in different shades of neon pink, blue and lavender to create an ombré effect to showcase positivity and happiness. I was uncertain for a week but I was surprised to see the sophistication of canvas and muslin together with my silver hardware, it is something fresh in men's fashion. I was able to show my tailoring skills and details of my garments clearly and, most of all, I saved a lot of money! Furthermore, it was also a challenge to be able to tell the story of my inspiration without offending other people and to be politically correct about it.
Describe your most memorable goal or achievement from your school career?
My first memorable achievement from my school career was to be chosen as one of the 7 finalists of the CFDA Scholarship Award in New York back in 2018. I got to meet other creative individuals from top fashion schools, and the best part was it was an all-expenses-paid trip! Secondly, to be chosen to be a part of the CFDA Fashion Future Graduate Showcase in New York. To be considered as 1 out of 52 most "Talented Fashion Design Graduate" is truly an honor.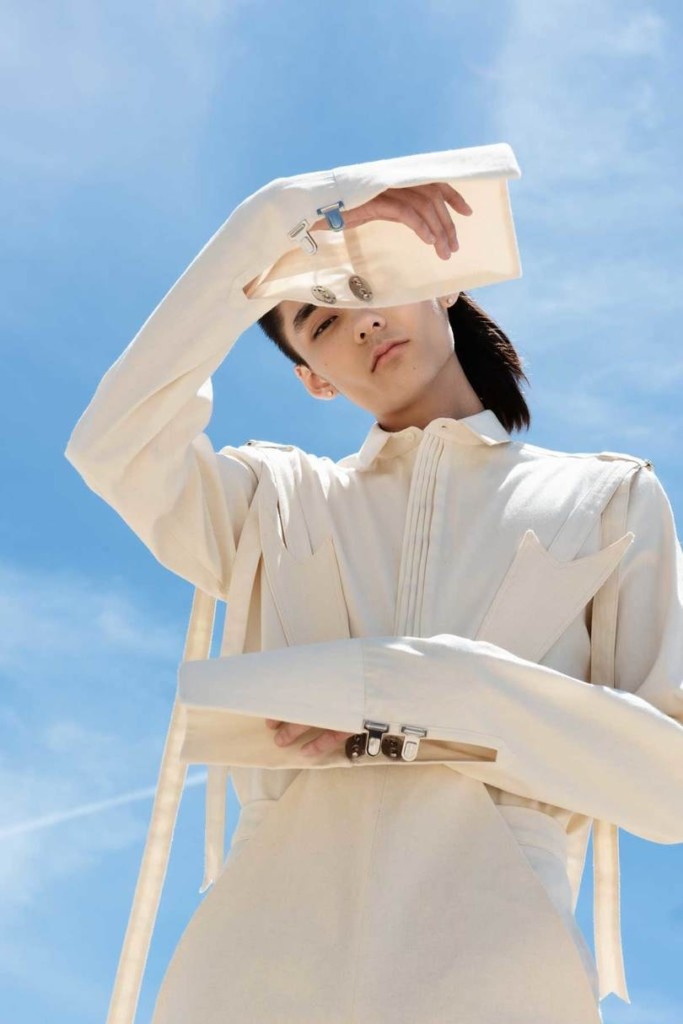 Which individuals, designers, muses or other figures operating in or around fashion do you currently admire?
I will always admire Thom Browne, Raf Simons, Virgil Abloh, Phillip Lim and Bárbara Sánchez-Kane. I'm hoping to work with them in the future; and if not, for them to view my portfolio would be such an achievement. I would also love to dress up Troye Sivan, Shawn Mendez and Dua Lipa in the near future.
What would your ideal next career move be?
I'm currently looking for a job here in San Francisco. Everyone I know has been convincing me to move to New York like it's that easy. I'm being practical and will try to save up to move to New York since I won't be able to support myself to live independently. I currently live with my family here in San Francisco and I am grateful to have them by my side. When everything is settled, of course, I would love to move to NYC and hopefully work with my fashion idols. It would also be great to start a business since I started selling limited edition belt purses/bags on my Instagram account.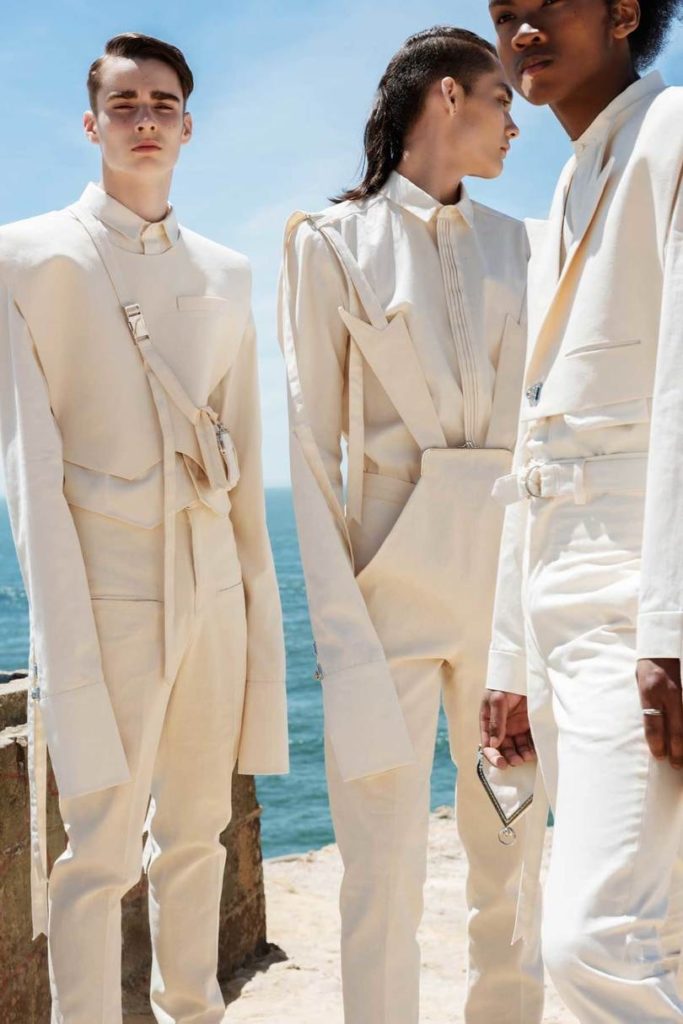 What about the current fashion industry excites you?
I love it when I see menswear designers taking bold risks and raising eyebrows. Also, I love the fact that fashion is more inclusive and diverse today, compared to decades ago. I personally believe that everyone has their own beauty and that what is considered ugly will be beautiful to someone else.
What about the current fashion industry concerns you?
What concerns me the most is fast fashion. I feel like this is a problem that we will be facing for many years to come. As a struggling graduate, I'm guilty of shopping at one of many fast fashion stores around my area but I'm trying to lessen that. I'm actually more into thrift shopping now, it is a great way to help the community and be fashionable.
Photography: Jen Lovely, jenlovelyphotography.com Models: @dienomite @tristanyi @tristangreene
Read full story by Jackie Mallon at FashionUnited.uk.