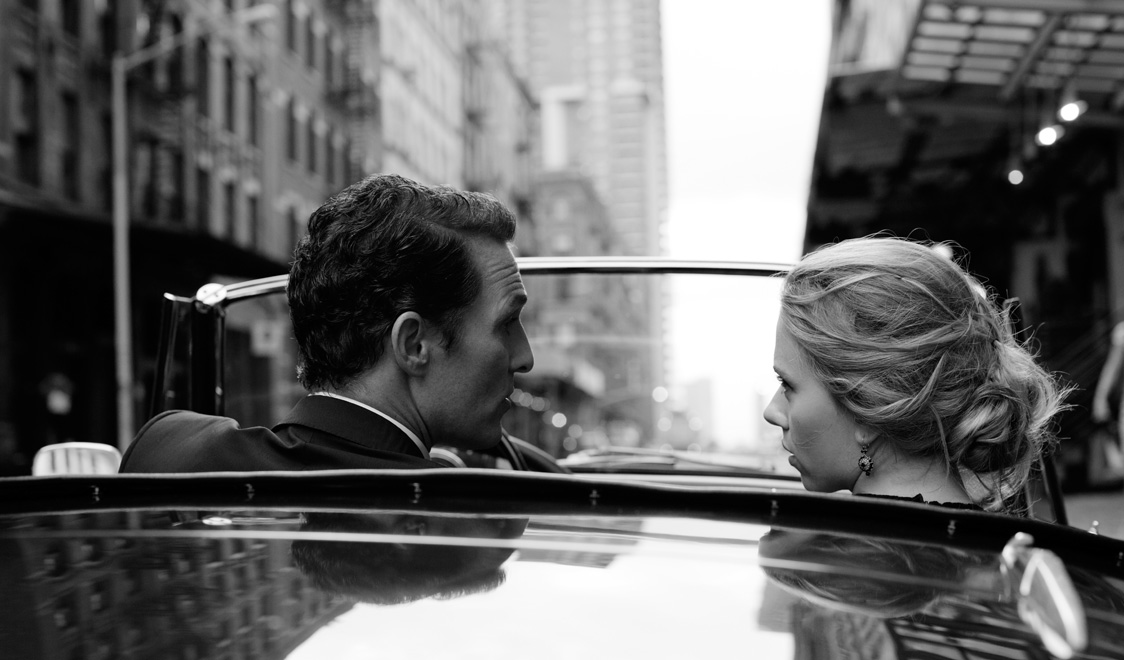 Matthew McConaughey and Scarlett Johansson in Dolce & Gabbana's "The One" campaign. Image courtesy of Dolce & Gabbana.
Happy Friday, fashion students! If you're like Fashion School Daily, today will be spent in sweatpants, recovering from the amazing amount of food, family and friends you indulged in yesterday. For another guilty pleasure, we're loving the newly released campaign video for Dolce & Gabbana's latest fragrance, "The One", featuring Scarlett Johansson and Matthew McConaughey.
Titled "Street of Dreams", the black and white short film is directed by Martin Scorsese, set in the streets of his hometown: New York City. "I love those streets, they're part of me because that's where I grew up," he says.
Johansson and McConaughey play the role of ex-lovers reunited so well, we kind of wish art would imitate life with this "one". Enjoy!