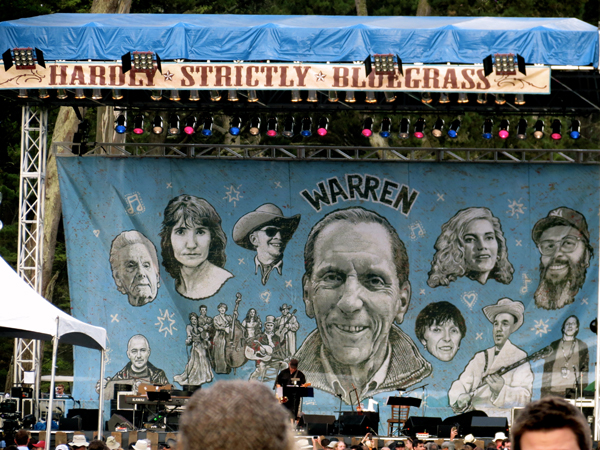 During a weekend where San Francisco swelled to host 1 million extra people due to an over-extended fall social calendar, a major event played host to the one of the best annual fashion parades in the city – Hardly Strictly Bluegrass.
The 3-day festival took place in Golden Gate Park and is Hardly Strictly just a Bluegrass Festival. The music attracts the most unique crowd of any festival of its kind, and the free admittance creates a mélange of families, hipsters, day-glo wearing baby boomers and Haight Street vagabonds.
Follow the jump to read more!
Indie acts such as Conor Oberst and Jenny Lewis on the Rooster Stage attracted a crowd in John-Lennon framed sunglasses, maxi skirts and lace-up granny boots. You couldn't take one step without running into a pair of overalls, and not just on the men this year! Ladies were inventive and paired short-overalls with crop tops while watching Boz Scaggs, Steve Earle, and The Dukes perform good ol' fashioned rockabilly music.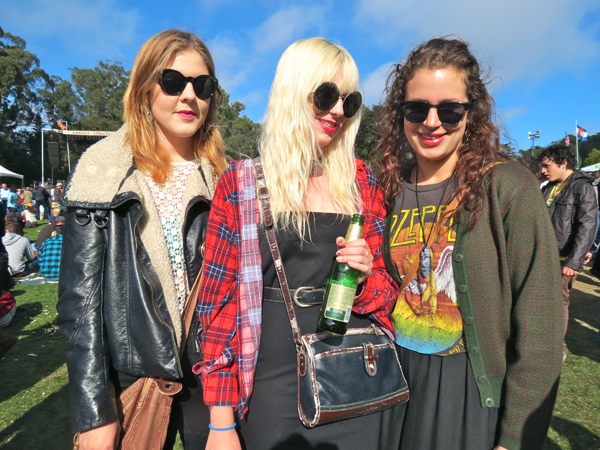 Ladies took notes from the old Grateful Dead fans and appropriated Buffalo-bill fringe jackets with printed vintage concert T's. The more fashion-prone males chose to take a page from "The Dude", wearing Big Lebowski knit sweaters.
After viewing six different stages of music, and fending off numerous brownie offerings, it was clear that felt fedoras, Jane Birkin straw bags, and concho belts are the accessories of choice this fall. Most festival-goers were just sitting on any old blanket, while hippies and hipsters lounged on printed tapestries and Mexican blankets and took in the sounds over artisanal cheeses and whiskey drinks.
Young and old came together, dressed in their Sunday best to close out the festival with classic rockers Patti Smith and Steve Kimock who both performed mind-blowing sets.
It seems bluegrass fans were more decked out than previous years. Maybe as tribute to the late and great HSB founder, Warren Hellman, who passed away last December. Hellman, who was a San Francisco billionaire and bluegrass Fanatic, put away enough funding to keep the festival alive for 15 years after his passing.
Hooray for festival fashion and free music in the park!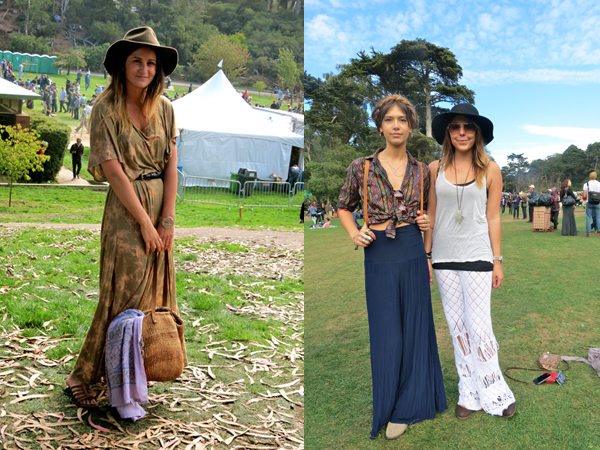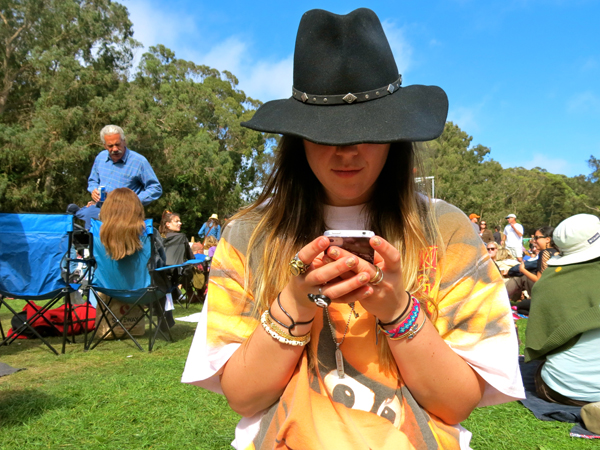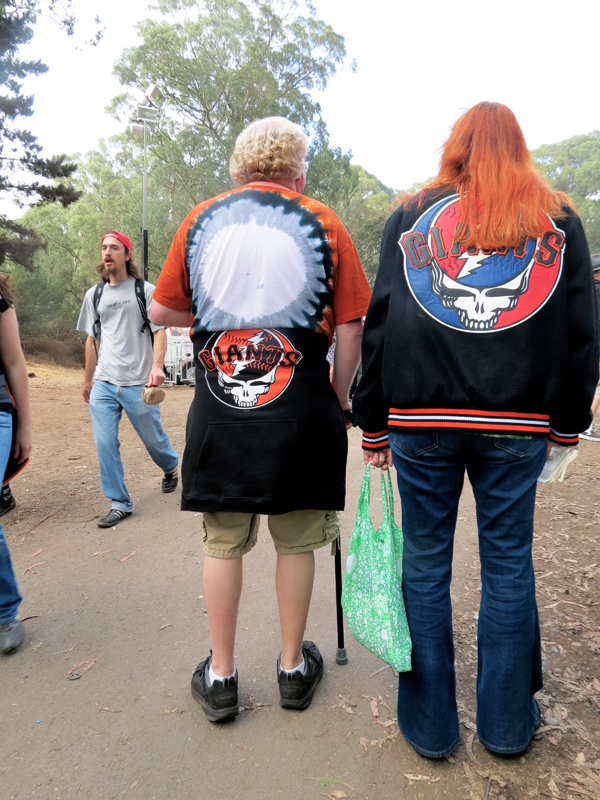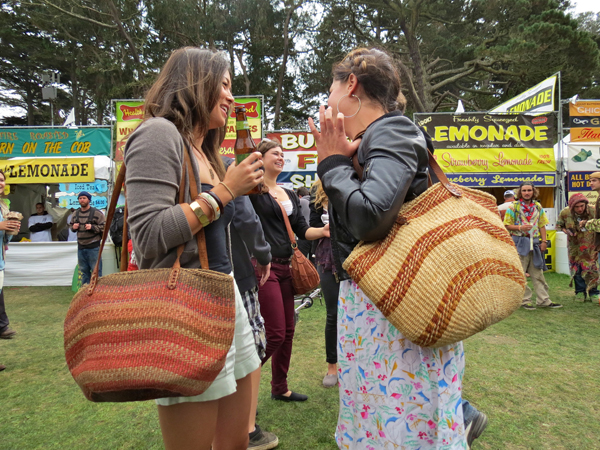 Written by Sara Iravani.