Considering we've blogged about Design Protection and Piracy Prevention Act before (by the way, what is the progress of that?) we thought that this bit of news would be interesting: Guess has produced a VERY similar dress that Rodarte designed for Target — and they are charging a boatload of a lot more!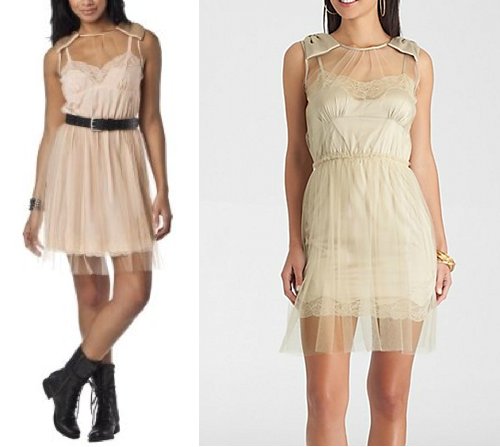 On one end of the spectrum we have Rodarte for Target's dress (left) which sells for $15.74. On the other end, there's the one produced by Guess by Marciano which is called the "Blair Vintage Dress" (right) which sells for (drum roll please) $168.
These dresses are basically the same exact thing — right? What do you think of this whole situation? Do you think Guess was a copycat? Or do you think the dresses are different and people shouldn't make a big deal about it?
Let us know your thoughts!
[Source: Fashionista]