Whether we're double-tapping on a model's Instagram or retweeting a fashion writer's most recent thought, fashion is heavily embedded within our social news feeds. Meanwhile, social media is taking over what older media sources have trouble sustaining.
And so agrees Adriana Georgiades (MA Fashion Journalism). Last week at a hotel bar in downtown San Francisco, I caught up with the 23-year-old fashion journalism student. We met to learn more about her winning submission for the 2018 Fashion Journalism Scholarship Contest.
Spring 2018 semester, students were prompted with the question: "Is social media the future of fashion journalism?" Enticed to answer with a $1,500 scholarship and an internship with TRC Marketing, Georgiades put aside her busy schedule, submitted an entry and won.
"If we could borrow Marty McFly's Delorean and take a trip to the future, my guess is that it would not be good news for social media cynics," Georgiades wrote in her submission. "Social media is undoubtedly the future of Fashion Journalism; we just need to find a way to maintain the tenets of objectivity, fairness, and accuracy that journalism is founded on."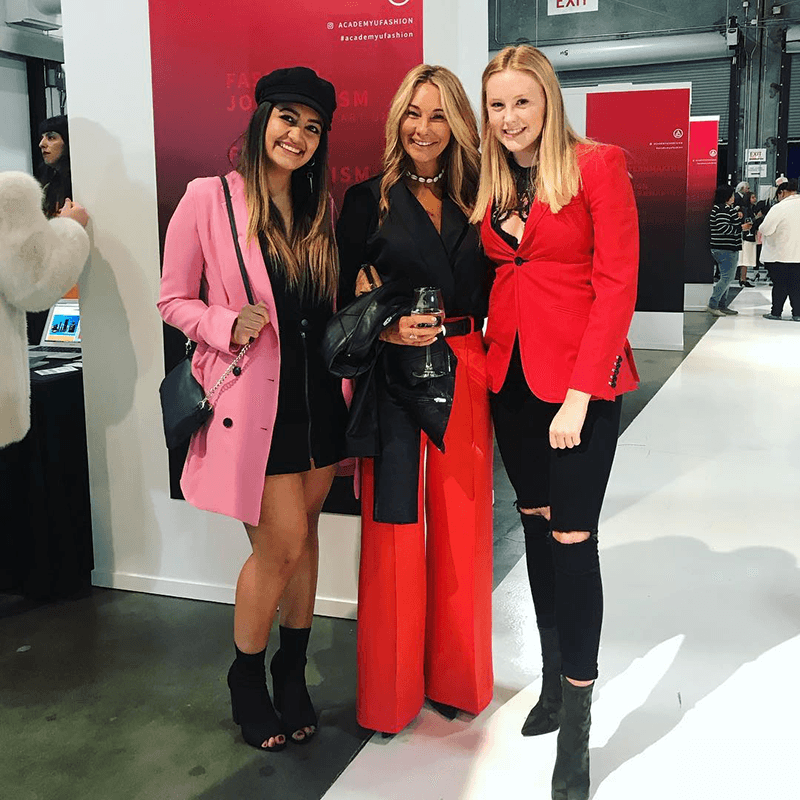 As Georgiades explains it, the ideas she included in her response were based on insights she gained from reading material from FSH 628 Social and Mobile Reporting class, and were opinions she probably would not have had before the course.
She has a "hard news" background, and graduated on the dean's list from Rhodes University in Grahamstown, South Africa, in 2016 with a bachelor's degree in journalism and media studies with honors in English literature. Even with these accomplishments, she felt as though something was amiss.
"I felt like my training had been strictly news and other genres of journalism, but there wasn't anything remotely directed toward fashion," she said. "Whenever I wanted to write about fashion, it wasn't taken seriously and I felt shunned."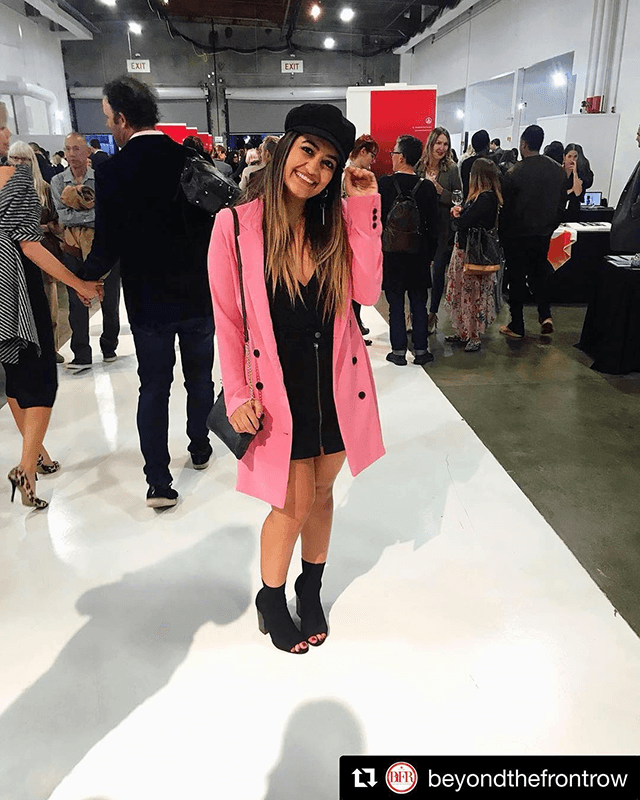 Expressing a desire to move to the United States, Georgiades found that the only fashion journalism degree offered at the master's level was at the School of Fashion at Academy of Art University. Georgiades enrolled right away.
"I could have continued to write about sports, but fashion is just something I love. Some believe its a shallow thing, but it's not just about the clothes or the '10 best ways to wear your boyfriend jeans,'" she said, using air quotes. "There are so many social and political issues you can link to fashion; it proves that the industry is not just this superficial thing."
Since her arrival to the journalism department, Georgiades has gotten a glimpse of what it's like to be a fashion writer. Juggling her adjustment to American life with a 3.9 GPA and contributing stories to Fashion School Daily, Georgiades has also taken on the role of secretary for the relaunch of Academy of Art University's fashion club, Beyond The Front Row. As a part of this, she volunteers her time to coordinate events and help fashion majors collaborate within the department.
"A year ago, if you had asked me to cover a fashion show, I probably would have cried," she said. "In terms of the types of stories I am writing and fashion information I wasn't aware of before, I have grown so much."
Among the changes she's noticed within the industry are is more diversity among models, which she believes will "improve fashion and the standards imposed upon young women."
Ultimately, Georgiades wants to work for a major fashion publication such as Cosmopolitan or Vogue. Moving forward, she plans to continue developing as a writer for as many publications as possible, making necessary contacts and building a versatile portfolio.
"In April, I have attended a panel discussion with Alexander Fury and saw a professionally executed fashion show. Attending Academy presents you with so many opportunities to get in touch with the industry," Georgiades concluded.
Text by Amy Burke, MA Fashion Journalism