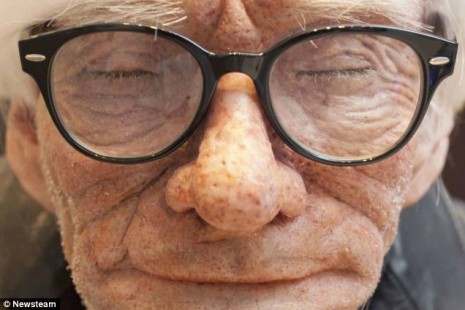 Andy Warhol turned 83 years old on August 6 — so what better way to celebrate than to have an artist create a sculpture of him…of what he might have looked like today.
The 23-year-old Edgar Askelovic is the artist behind this creation which is on display at the McDermott Galleries in Birmingham, England.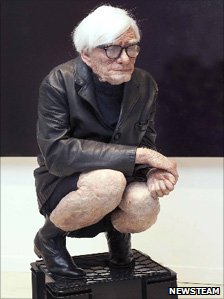 "The pose of the piece is taken from a photograph of Warhol in the 60s. He is a huge inspiration to me and I wanted to make sure that I did him justice with my work," said Askelovic in a recent interview with BBC News.
Take a look at the video documenting the making-of the sculpture:
What do you think of the sculpture? Is it creepy or cool?
[Sources: BBC, DangerousMinds.net]