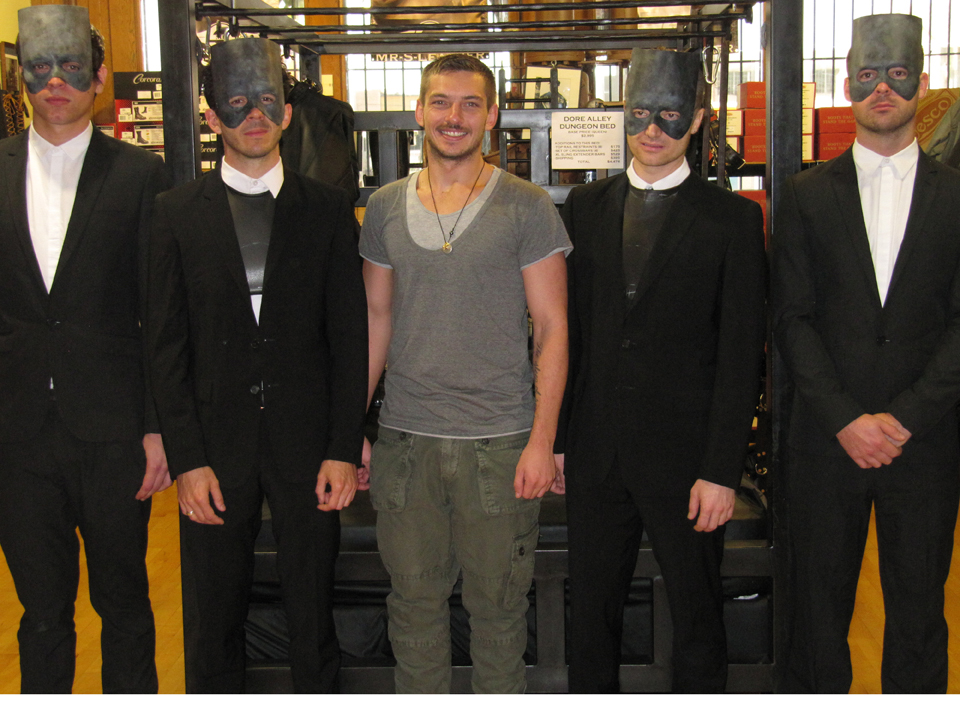 2010 B.F.A. Fashion Design Alumnus Andrew Wedge has created custom leather pieces for the U.K. band Monarchy, one of the headlining acts at this Sunday's Folsom Street Fair. Andrew's senior collection featured gorgeous furs and luxe leather – it's like a match made in (leather) heaven!
Demetri Moshoyannis, Executive Director of Folsom Street Events, reached out to Andrew and one of Folsom's sponsors, Mr-S-Leather, to create something unique for the band members to wear.
Since Monarchy is known for wearing fitted black suits with white shirts and thin ties, Andrew decided to add subtle leather touches that could be worn over their customary garb. He sketched eight different looks and the band members then narrowed down the pieces, giving consideration to movement while playing instruments on stage. Bravo to Monarchy for being willing to partake in the Folsom Street Fair tradition!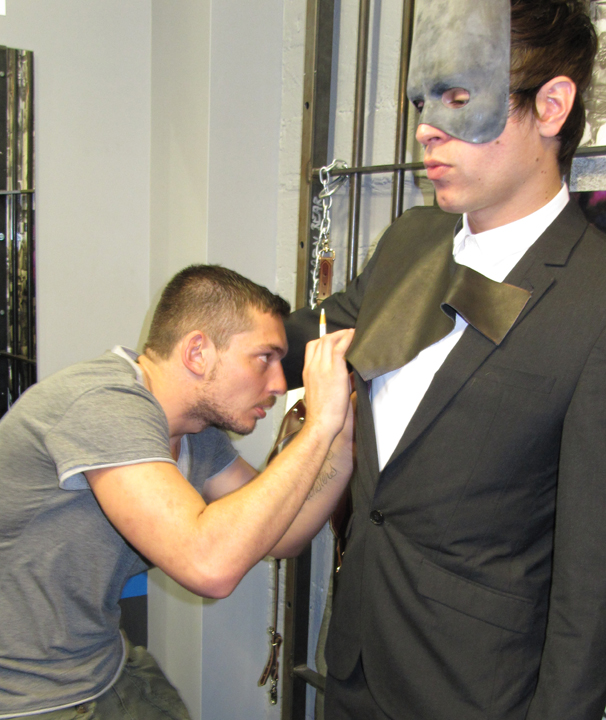 You can check out Monarchy wearing Andrew's finished pieces this Sunday, September 25th at 5:10 PM at the 12th Street Stage. More info here.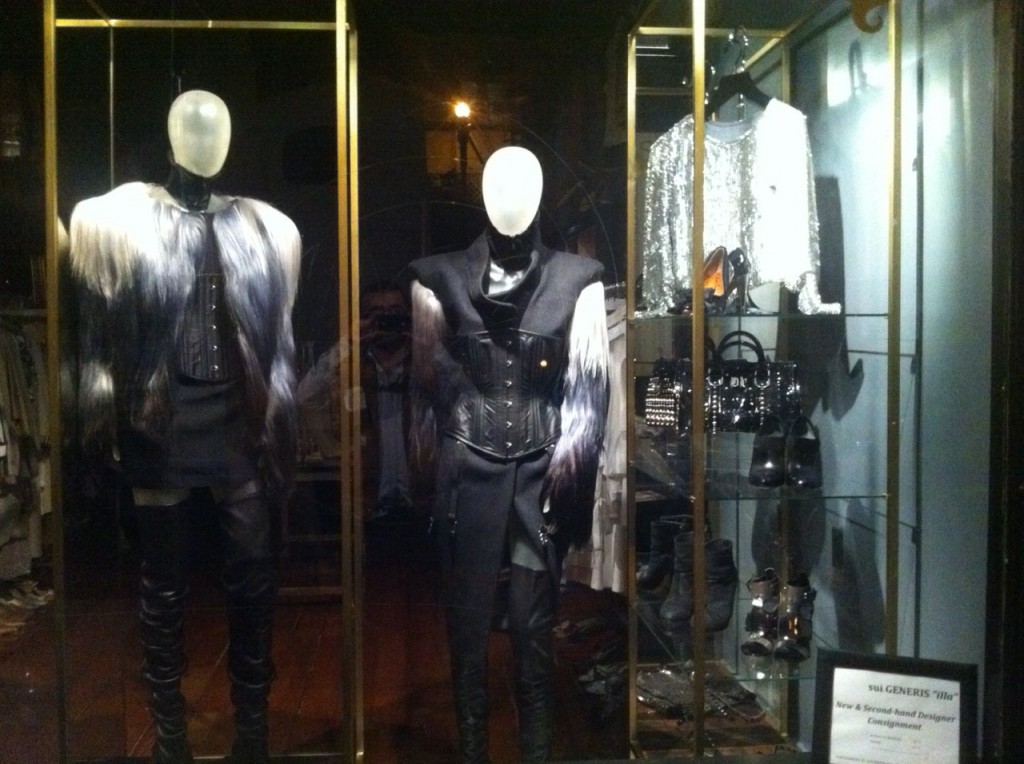 (Photo courtesy of Sui Generis)
Andrew's collection is also in the windows of Sui Generis at 2265 Market Street, between Noe and Sanchez Streets in San Francisco.
Check out his website at – http://www.andrewwedge.com/