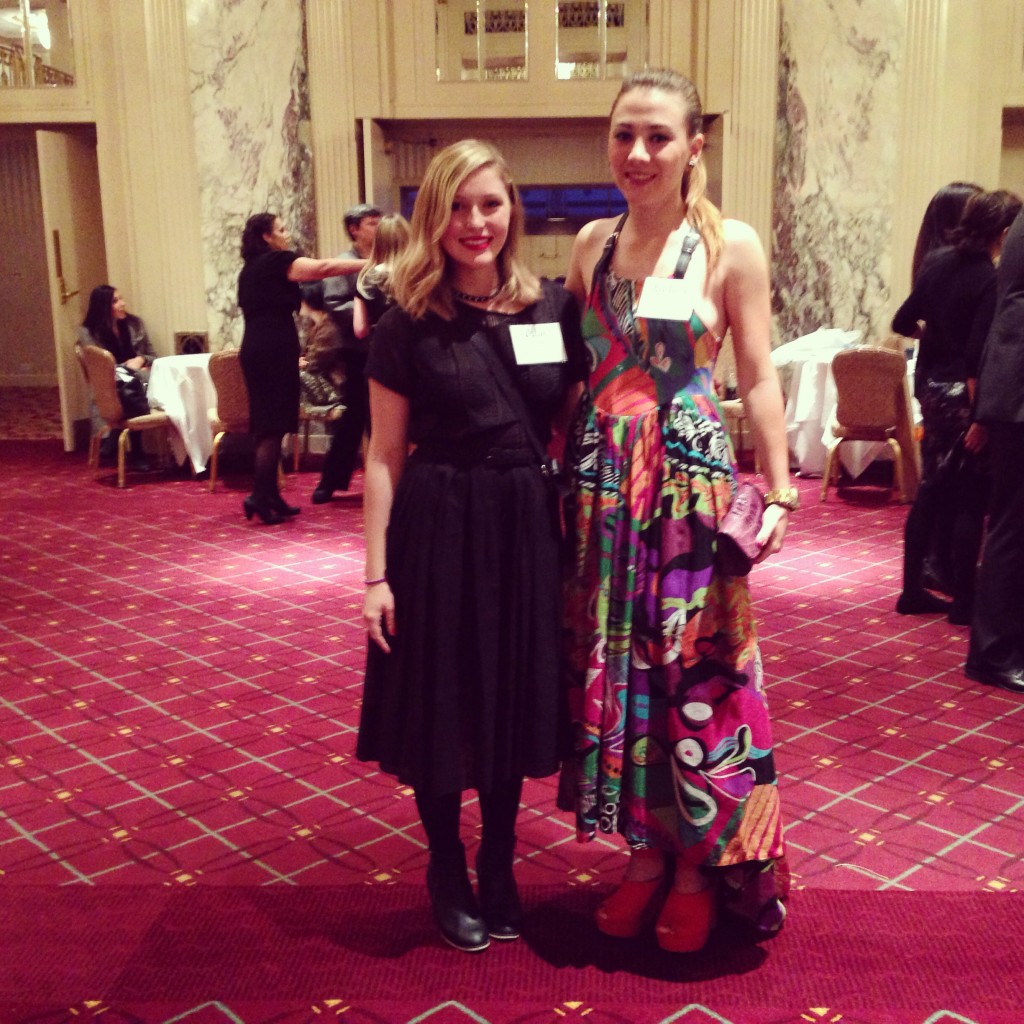 Julie Seltzer and Andrea Nieto at the YMA Fashion Scholarship Fund Dinner in New York.
This year, two outstanding textile design students from the School of Fashion–Andrea Nieto and Julie Seltzer–were honored by the YMA Fashion Scholarship Fund. Andrea Nieto was awarded the $10,000 Geoffrey Beene runner-up scholarship, and Julie took home the $5,000 YMA FSF Scholarship, and both were celebrated at a dinner for all of the scholarship winners in NYC with guest of honor Alber Elbaz. 
The finalists were chosen after a competitive selection process of essays, creative presentations, and interviews. This year's project brief asked students to create a product line for a popular daily deals e-commerce site such as Gilt Groupe or Ideeli. Both Andrea and Julie focused on items for a young teen's bedroom, incorporating their own original prints.
[justified_image_grid row_height=175 height_deviation=75 ids="22027,22034,22033,22025,22028,22026″]

"When I was around that age [tween 9-12] I wanted my room to look like the jungle, so we painted vines on my walls and hung my stuffed animals from strings and rafia all over the room," Julie said of her inspiration. "I wanted to repeat that sense of fun and adventure, but in a more sophisticated and clean look for the parents to enjoy as well."
One of the most rewarding aspects of the project is the business sense it teaches students as they research and write their briefs. "I learned how important it is to really know who you are designing for," Andrea noted.
We are so proud of Andrea and Julie–congratulations!!
[justified_image_grid row_height=200 height_deviation=35 ids="22032,22024,22022,22048,22031,22029,22030″]

You can see more work from Julie on her website!