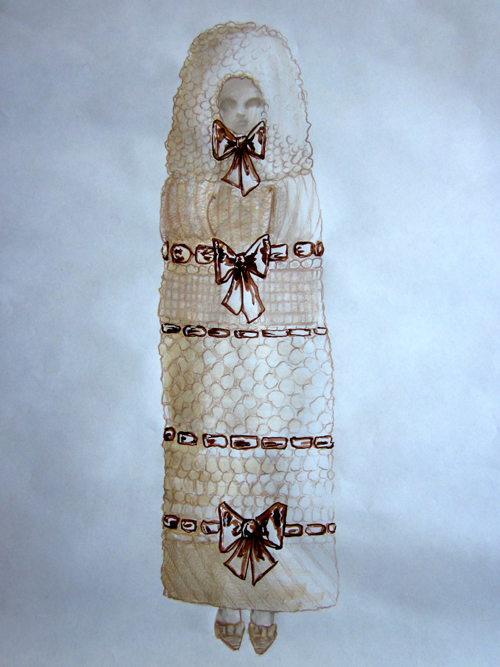 … Jordan Epstein! Jordan chose Yves Saint Laurent's Cocoon wedding dress from 1965. Not only could Jordan's choice most definitely be included in the Impossible Collection of Fashion –  she took the time to draw it and her sketch is beautiful!! It was clear that she put a lot of time and thought into the submission – we even learned a few things from her explanation. So congratulations Jordan!!
It was very hard for our judges to pick just one – you all submitted such amazing, gorgeous dresses! Thank you so much to everyone who took the time to enter the contest – we hope that it inspired you!
And a HUGE thank you to ASSOULINE for making this contest possible! You have been such great friends of the School of Fashion and your generosity is greatly appreciated. Your books are a constant inspiration in every way possible and we feel so lucky to be able to share them with our students – thank you so much! Students – be sure to check out all of the amazing books over at ASSOULINE.com and in the library at 180 New Montgomery!
Below are a just a few of the amazing entries – they were all so wonderful!
Zangchi Wang – who submitted an original piece from a design project. She was inspired by 16th century fashion as well as contemporary sculpture, and the concept was "quiet movement" – the pieces look as if they are blowing in the wind. These are so amazing – thank you Zangchi!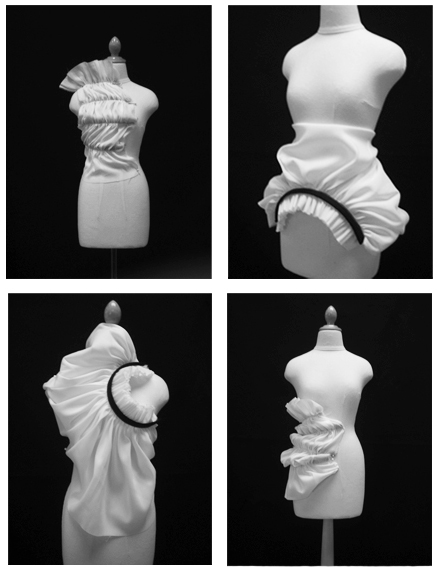 Follow the jump to see more!
Emily Amorello submitted a design from Furne One's Amato collection. Furne is a couture designer from the Philippines who now lives in the United Arab Emirates, and Emily was able to see his fashion show at Dubai Fashion Week. Amazing technique and craftsmanship!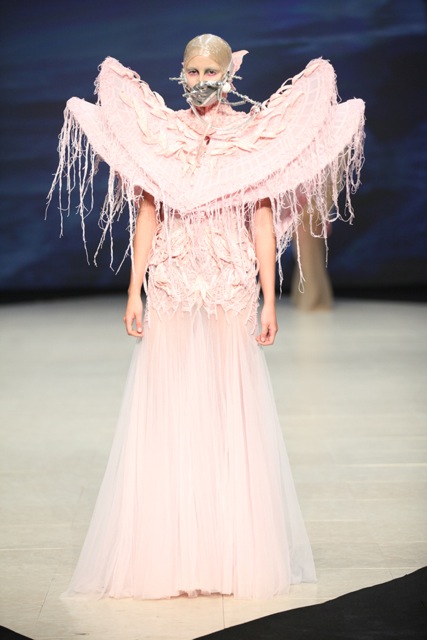 Katarina Wemberley was inspired by her visit to the Jean Paul Gaultier exhibit at the Dallas Museum of Art. His original take on the wedding gown is both beautiful and daring – the perfect combination!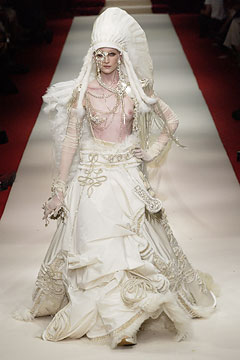 Danielle Souza chose a gorgeous creation from '60s British designer Bill Gibb. It has such an amazing silhouette (love the cape action!) and is made of such stunning, luxurious fabrics. It could transport any wearer to a whimsical fantasy world.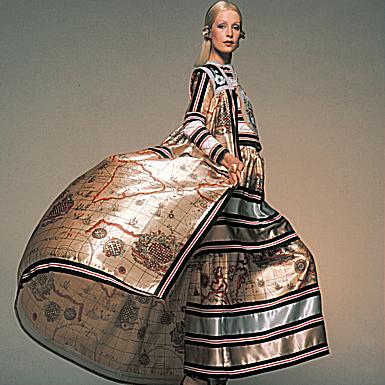 Thank you again to everyone who entered!!