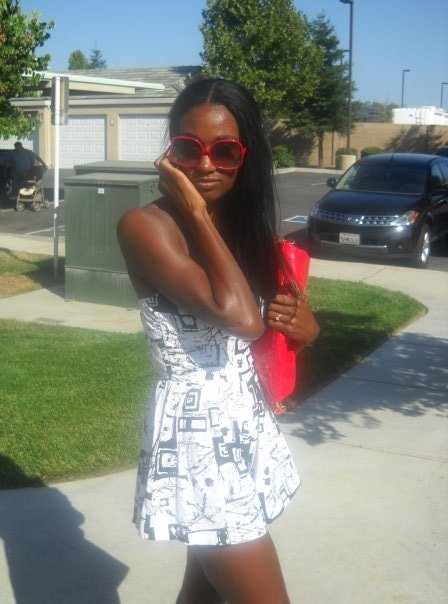 My name is Erin Leeper. I am a student at the Academy of Art University and a model in San Francisco. I aspire to write for a well-known fashion magazine and develop an impressive portfolio through modeling and meeting extraordinary people. I moved to California three years ago with my husband. He is in the Air Force and we love living on the west coast!
A few months ago, I dropped my agency in San Francisco. I did not agree with the way they ran their business and represented black models. I am currently in the process of shopping for solid representation on the west coast. I am excited to share my testimony in these posts.
This is a "diary" to basically let you in on my life as a student and a model in the Bay Area. I will definitely give a weekly update on castings, jobs, clients, agencies, photographers, events and any other insider information on the modeling and fashion industry – like my work with Joui Tournadot.
She is one of the first designers in San Francisco that I have worked with. I worked with her two years ago. It's always nice when a designer gives an inexperienced model a chance, and trust me I was excited and nervous about the opportunity. Having absolutely no idea how to pose in front of a camera or express certain emotion in my face. Despite all of that, Joui was kind and willing.
A couple of weeks ago, we collaborated again for her new collection of eco-friendly evening gowns. After walking in her new upgraded studio off Alabama Street, I could tell that Joui is heading in a new direction. There was even something very different about her. She was rocking a new haircut and color, yet everything was still the same. Same relaxed style and inventive mind.
It's nice to be able to get my mind off of my time-sensitive agenda and enjoy the collection of two-tiered gowns, cocktail dresses and form-fitted skirts with pleats. The beautiful mixture of colors is what makes these pieces unique; turquoise with burnt orange, plum and yellow, neon green and black. Vintage shoes and natural make-up complimented every gown.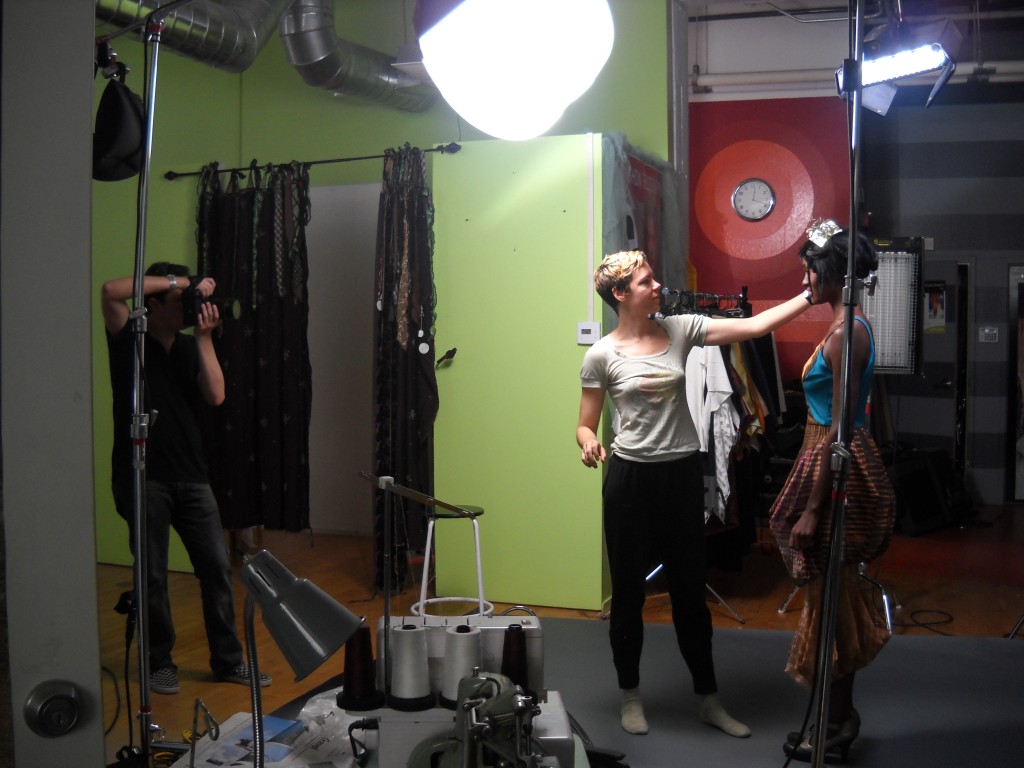 The theme was "Byzantine Queen." A crown or head piece adorned my head with all four dresses and I must admit the props helped with getting into character. During the shoot, the photographer decided to take pictures and video. It was a lot of fun acting out for both the camera and the video. It will be interesting to see what comes of it.
With everything said and done, the looks were captured and Joui was pleased, which is always a pleasure. I'm looking forward to working with her again. A few days after the shoot she booked me for a show at the W Hotel in San Francisco. I love her!
Click here to read more of "The Model Life of Erin"