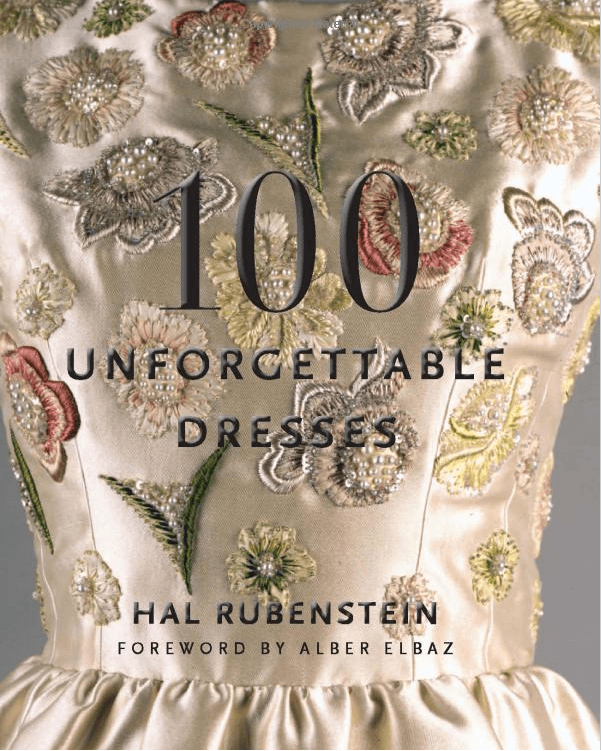 Last night, Fashion School Daily had the pleasure of attending a spectacular event – the celebration of Hal Rubenstein's new book, 100 Unforgettable Dresses. The soirée was hosted by Vanessa Getty and the Giorgio Armani store, where guests convened to toast the author and discuss the 100 Most Unforgettable Dresses. Well, maybe not all of them, but the author touched on quite a few.
Mrs. Getty began the discussion by asking the author what had inspired him to write this book – to which he had a surprising answer. Mr. Rubenstein had been approached by Rizzoli to create a book about 100 dresses, to which he replied, "No, that's too boring." But as the editor thought more about the book, he formed an idea that would allow him to write a book that was truly interesting, not just something that sits on your bookshelf and looks pretty. He explained, "I started out as a journalist, and that's what I am at heart. I love fashion, but I love telling stories more." It is this journalistic approach that makes the book so appealing, and sets it apart from its peers. Each dress in the book has a captivating story behind it, beautifully narrated and full of anecdotes and clever quips that only a fashion insider would know.
When asked, "What makes an unforgettable dress?" Rubenstein's reply was threefold: "The right dress, on the right woman, at the right time." He gave the example of Jennifer Lopez's pivotal moment from the 2000 Grammys, when she wore the green Versace dress. It had been worn before by Amber Valetta at the Spring 2000 show and again by Donatella Versace at the Met Ball, without causing a stir. Yet, on the evening of the Grammy's, J. Lo hit the trifecta – it was the right dress, she was the right woman, and it was the right time. The dress catapulted J. Lo into the spotlight and she never looked back.
Follow the jump to read more!
A dress, he explained, does not have a life of it's own. "It comes to life on a woman," and with the right match, it can make for an unforgettable moment. Princess Diana's second appearance in the book illustrates this point perfectly – what Rubenstein calls her "Revenge Dress". A newly divorced Diana planned to attend an event at the Serpentine Gallery in London, on the same evening that her ex-husband, Prince Charles, had decided to appear on national television to publicly acknowledge his affair with Camilla Parker-Bowles. Diana had planned on wearing a Valentino, but upon hearing of the Prince's announcement, changed her mind. She pulled out of her closet a dress she'd had made three years prior, when she was still married to the Prince. The custom-made Christina Stambolian dress was short, fitted, and certainly flattered her figure. She never wore the dress, fearing that it was a bit too much for a woman of her royal standing. However, on that evening it was perfect – she looked absolutely stunning, and it became the second most photographed dress she ever wore (second only to her wedding dress). No one was talking about Prince Charles and Camilla the next morning, they were talking about Diana.
It is precisely this intersection of fashion and the public that truly interests Rubenstein – not necessarily the history of fashion, rather its effect on people and culture. He recounts many dresses that truly changed the way people thought about fashion or certain styles of clothing: those unforgettable dresses that in some way become part of our lives. Jonathan Logan's A-Line dresses worn by Marlow Thomas in the TV Series That Girl, had just such an effect. Nothing about the dress was particularly remarkable at first glance, yet worn by Marlow's ambitious, career oriented character Ann Marie, it began to embody those characteristics, and female professionals wore the silhouette for years.
The evening was truly remarkable, as is the book. 100 Unforgettable Dresses chronicles an amazing collection of dresses, paired with the amazing women wearing them. Vanessa Getty summed things up when she remarked, "It's the first book I've read cover to cover in a long time." It is stories like these that make fashion memorable and meaningful.
"And always remember," Rubenstein added, "anyone has the ability to be unforgettable."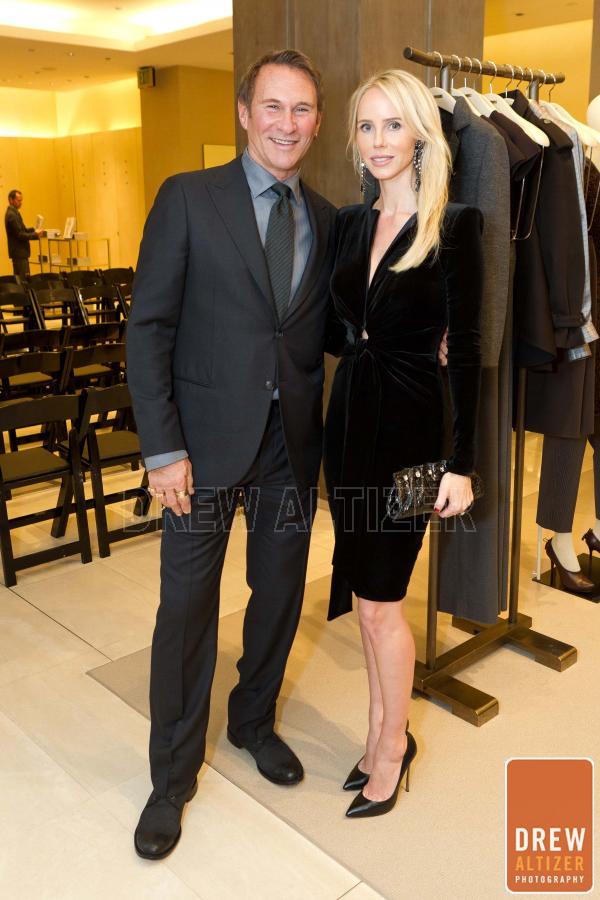 Author Hal Rubenstein with Vanessa Getty.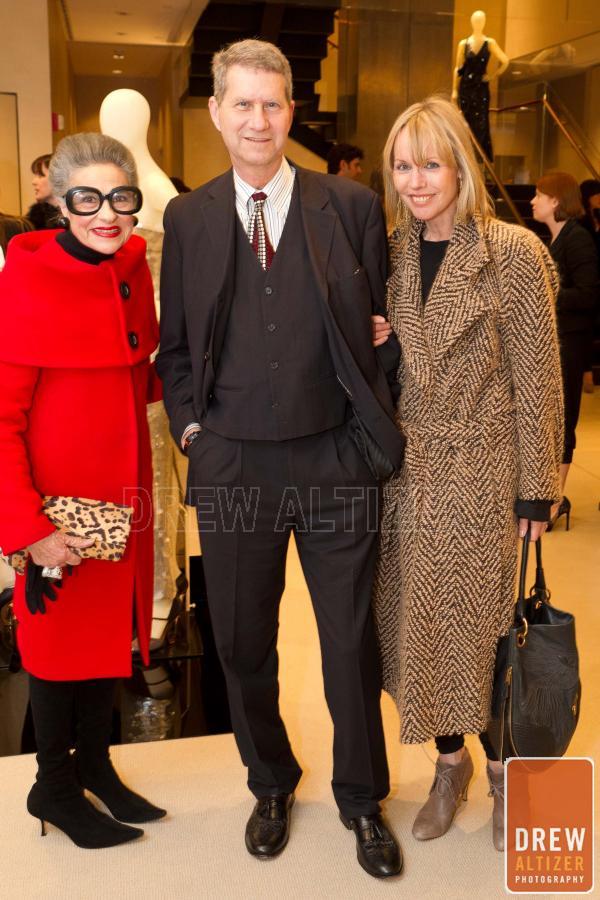 San Francisco Fashion Icon Joy Venturini Bianchi (left) was in attendance.
Photos Courtesy of Drew Altizer Photography.
You can purchase 100 Unforgettable Dresses at Amazon.com.