On Tuesday and Wednesday, October 13-14, the Abercrombie and Fitch team came to Academy of Art's fashion building, 625 Polk, to recruit senior fashion students to join their burgeoning creative team. Full time positions and internships are open for stylists, apparel designers, CAD designers, and technical designers. Unlike the majority of internships available for students, Abercrombie internships are paid $800 a week along with a monthly housing stipend. Full time employees enjoy the perks of traveling, health insurance, and three weeks worth of vacation days. If it sounds too good to be true, it's not. Though the presentations were specifically for fashion stylists and designers, Abercrombie also offers positions across the company including merchandising, marketing, and graphic design. Don't fret if you weren't able to attend the event—Abercrombie's online career center is easy to navigate and they are always looking for new talent (http://www.anfcareers.com/).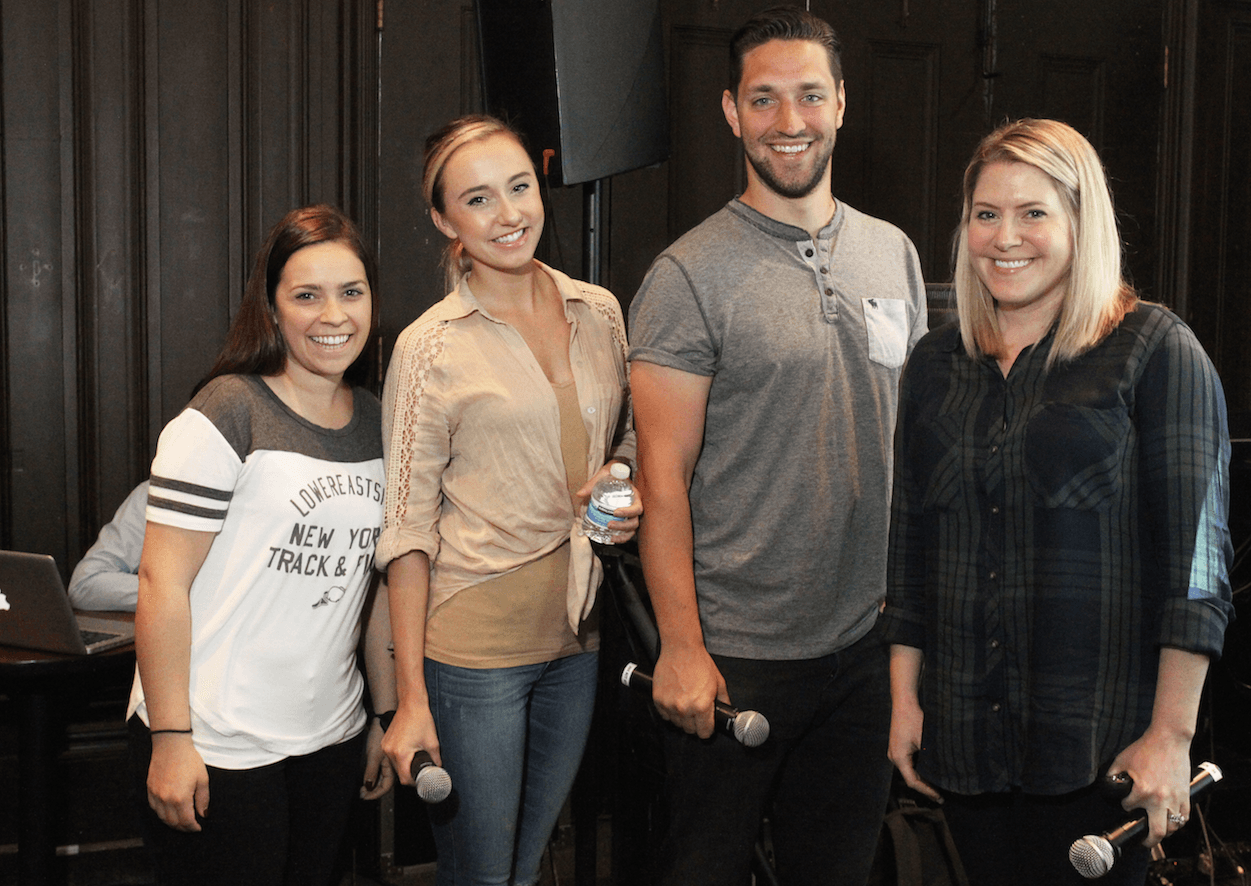 "Thinking about the scope and scale of the company you'd be designing for, and the fact that it can be worn all over the world is pretty amazing, especially out of college," explained Meghan Riggs, director of human resources at Abercrombie & Fitch.
With an estimated revenue of $4 billion, Abercrombie & Fitch and its two subsidiary labels—Hollister and Abercrombie Kids—are global retailers. Their pervasive mascot—a silhouetted stately moose—evokes memories of distressed flared jeans, slim graphic tees, and the indelible aroma of the brand's signature scent.
However, even with the labels' ubiquity, the company has overhauled its image and internal structure to acclimate to the current industry and remain relevant. With a new management team and an updated aesthetic, Abercrombie & Fitch's future is looking up. Along with a new look, the brand aims to stimulate and diversify by expanding internationally into Asian and Middle Eastern markets.
A quick peek into any one of their numerous storefronts and the evolution is undeniable. The brand is steering away from their notoriously sultry imagery, replacing steamy black and white campaigns for lighter, more colorful lifestyle looks to attract a new generation of customers. Even Hollister's SoCal beach hut façade has undergone a sleek makeover that reflects a more refined, urban spirit.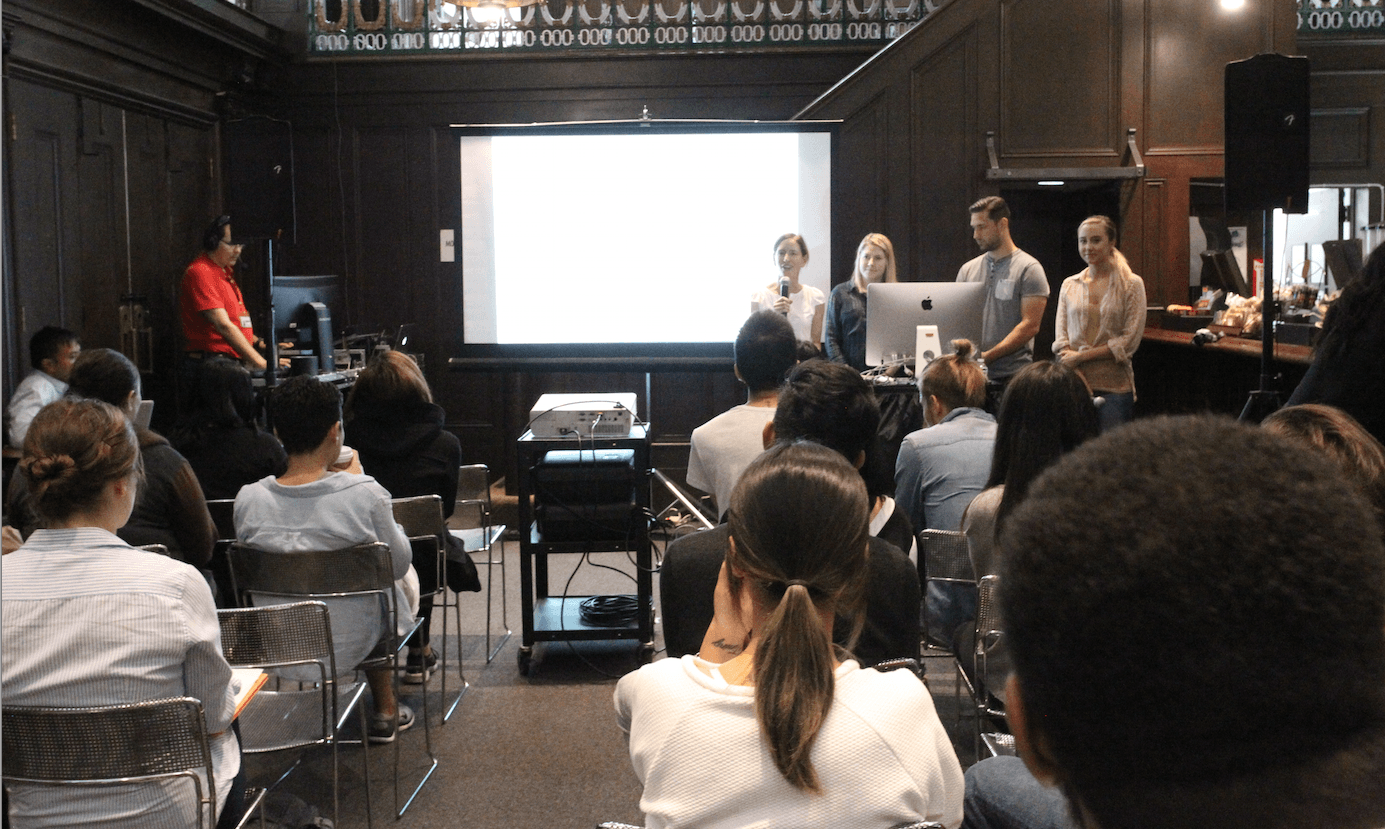 The revival doesn't stop there: both Abercrombie & Fitch and Abercrombie Kids are broadening their consumer demographics by offering products for a wider range of age groups. The parent company is breaking out of the teen-apparel market and focusing on appealing to young adults, while its kid label is going younger and offering styles and sizes for children as young as three. Despite the shifts, each label intends to preserve its core heritage and continue to deliver quality products.
Abercrombie's generous internships are ideal gateways into the fashion industry. Forget about the days of fetching coffees and being unappreciated: At Abercrombie, they value their employees for their talents.
"They love your creativity, your fresh ideas, it's different from a lot of other corporate cultures that way. You're immediately respected as a designer…you're working on the process from start to finish," said AAU fashion graduate Natalie Vance, who currently designs men's denim and twill at Hollister.
Not only do interns have access to full resources of the design process, they get the opportunity to work directly with accomplished designers. Interns also get the chance to experience the Abercrombie lifestyle by being immersed in its culture and heritage. During the eight-week program, those hired will work at the hub of a multibillion corporation.
The brand's corporate campus boasts numerous amenities that promote healthy living and philanthropic activities. Set in the quaint lush town of New Albany, Ohio—just a short drive from Columbus—Abercrombie headquarters lacks the towering skyscrapers and cramped cubicles of traditional corporate life. They recognize the importance of comfort, creativity, and community and their corporate culture proves it. And let's not forget the jaw-dropping disparity of cost of living…
"It's a dream zone for inspiration, and the culture is uplifting and energizing…it's a cool place to be," added Bobby English, Abercrombie recruiter and graphic designer.
By Angela Han , BA Fashion Journalism